3 Luxury Gift Ideas for Father's Day 2019
The gift is the thing that can express your love and affection for the person. No matter how much you spend on that particular item but the way you have given is important. Especially, when the major events came like mother's day, father's day, etc, these are the days, when you want to show your care and concern with the specific day gift.
It's a bit confusing that what you have given to your father on Father's day because every year you need a change and can't repeat the same ideas. For such reasons, we are offering you BRUCEGAO's products that are best for your father's day celebrations. Moreover, these products are best in terms of many reasons like, classy, qualitative, long lasting and cost-friendly.
If you are not getting any of BRUCEGAO's product, don't worry, you can visit the official website, where you can check the hundreds of products and their availability. You can also order these products online and get them within a few working days. There are some products that are included in limited edition, so grab your chance to get them.
Let's have a look at the few ideas of luxurious products for Father's day celebrations.
Luxury gifts ideas for Father's Day:
If we are only looking for BRUCEGAO's products than we also have hundreds of them but here we mention only three. These three products are the best and most famous among all.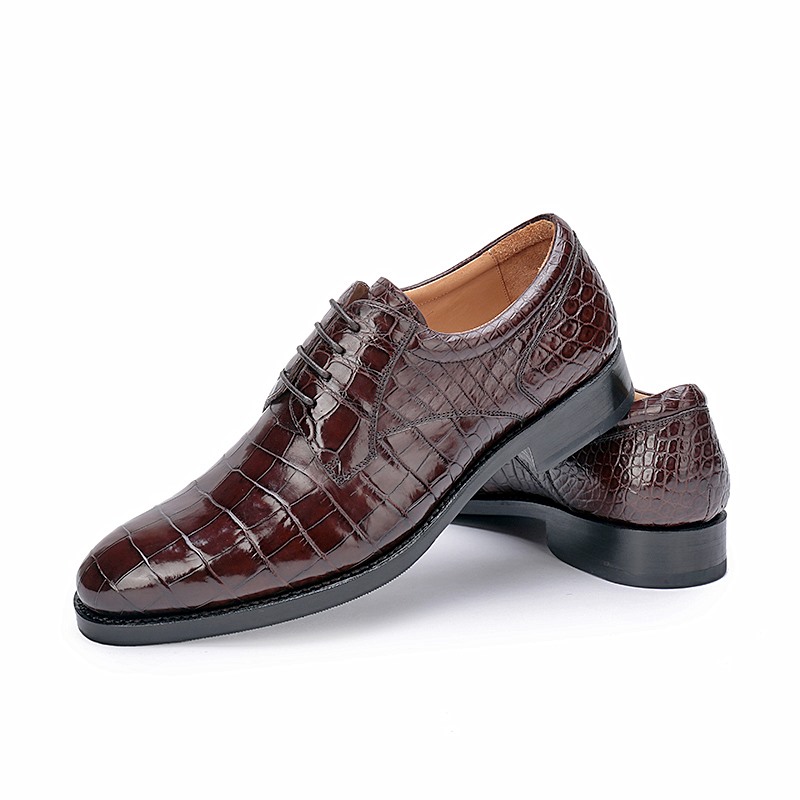 1. BRUCEGAO's alligator shoes:
BRUCEGAO's maintain its class on making such beautiful and exotic alligator shoes. These shoes can be part of your father's everyday tasks like office, meetings, and other official tours. BRUCEGAO's alligator shoes can be purchased for formal and casual use. BURUCEGAO have many options in shoes, they have the best casual shoes, made of original alligator skin leather. These shoes are best for all casual events. Moreover, pure leather makes them long-lasting. This can be the best gift for your father if he likes classy things.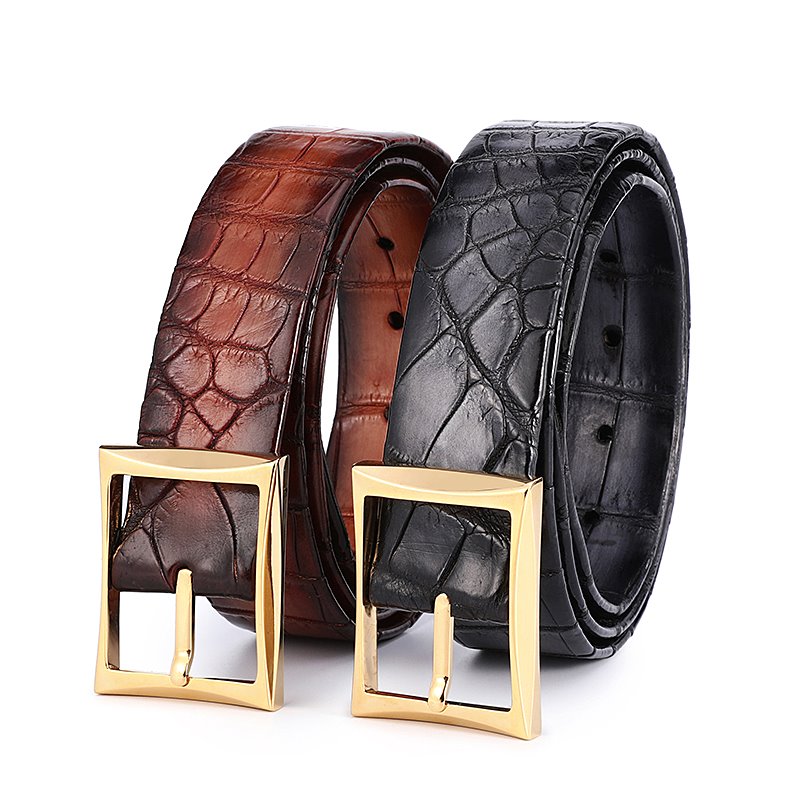 2. BRUCEGAO's alligator belts:
Nothing is more precious and elegant than a belt with the brand name of BRUCEGAO. The BRUCEGAO's alligator belts are made of alligator's kin leather with all the beautiful finish. The best thing about these belts are, some of them are hand-made and comes in limited edition. The alligator belts also come in different designs and colors. You can gift them to your male and female friends as well. If you think about your father, for his father's day gift, it's one of the best gifts that you have already given to him. For males, there are few choices but for females, different colors and varieties make they're selecting more interesting. Thanks to BRUCEGAO, who manufacture best alligator belts for males as well and are included in the best seller product of the company. Give this luxury belt to your father and made his everyday special.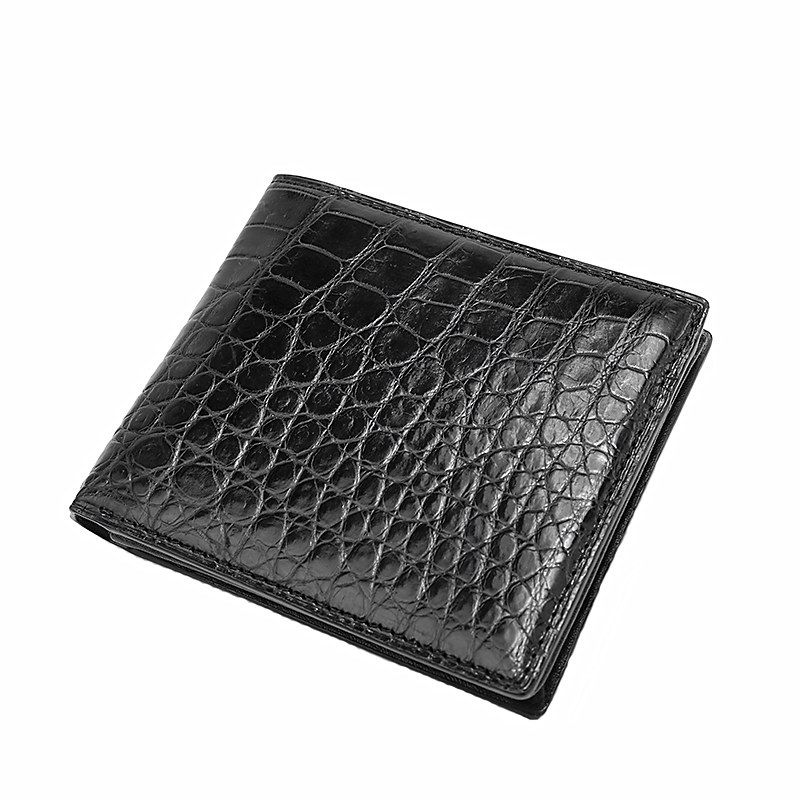 3. BRUCEGAO's alligator wallets:
Males have few options in their accessories that they carry on a daily basis. One of them is a fine and exotic wallet. The packet wallets are the choice of some people like not all the people think about it. The reason is, males like unique and fine products so, and it's really hard to make the best choice for the person. BRUCEGAO made this effort easier by giving all the variety of exotic and alligator's skin leather wallets online. So, you can choose from there and order for your father's day gift.
Reasons why these are the best gifts?
BRUCEGAO's alligator products are best for several reasons like:
1. BRUCEGAO's have quality products:
BRUCEGAO never compromise on quality. They are using the best and pure leather for their products. Though the prices are quite high the product you have purchased will be the best by all means. The leather of alligator is very fine and have a beautiful pattern on it.
2. BRUCEGAO's have huge collection:
BRUCEGAO has specialized in best quality products as well as the variety. You can choose from the huge collection of any single item. They have shoes, belts, wallets, bags and many other things in their production line. All of them are launched in different phases and seasons but all of them are sold out within a few days of launching. You can order your required product or place the booking before launching so; you can get what you want.
3. BRUCEGAO's have the best exotic items:
BRUCEGAO have the best exotic product that is famous in the goods market. All the manufacture know the quality of the products that BRUCEGAO offer to the client's ad purchasers that is why most of the companies try to compare their products with it. The price of the products is high and that is because of the exotic leather and its fine use.
4. BRUCEGAO's have cost-effective products:
BRUCEGAO have almost all the products that have one specific quality and that is they are cost-effective. The luxurious items have a high price but the long-lasting quality made them cost-effective. Not all the products have a high price but the few alligator skin leather skin products come inexpensive range.
5. BRUCEGAO's have good feedback:
There is no negative feedback of any customer that you can see against any product of BRUCEGAO. The company never compromise on any quality measure. That is why the customers always get the best and their required product on the go.
Conclusion:
BRUCEGAO Alligator products are the best in terms of many aspects like they have the best quality product as well as long-lasting facility. You can choose from hundreds of the options and all of them are pure. There is no material issue or any other claim that the company had faced in the past. So, you can place your order today and select the best item for your loved one. For your father's day celebrations, BRUCEGAO's alligator made shoes, belts, and wallets are the best choice.
For more info, visit our website and check the latest collection of all the leather items.