Gear up for summer weather with these seasonal must-haves
Summer is the season that comes with all the happiness. The summer period is short and long in different regions in the world. But the best thing about summer is that it comes in different colors, fun, and vacations. People use to travel and making fun in this season. The long season brings many interesting things along with it including, different mini or long trips and vacations, colorful dresses, precious family time and many other entertaining aspects.
People plan their summer vacations especially to visit different places. When you go to other places, you must have the necessary stuff. So, buy your all necessary stuff from the well-known brand names BRUCEGAO. They have all the latest collection of summer stuff like, sandals, hats, belts and other stuff that you must have in this summer. Let's have a look at the latest summer must-haves of BRUCEGAO.
Summer weather seasonal must-haves:
BRUCEGAO's is presenting a new and latest collection of their alligator skin leather stuff. Here are the best of all on this list. Let's have a look: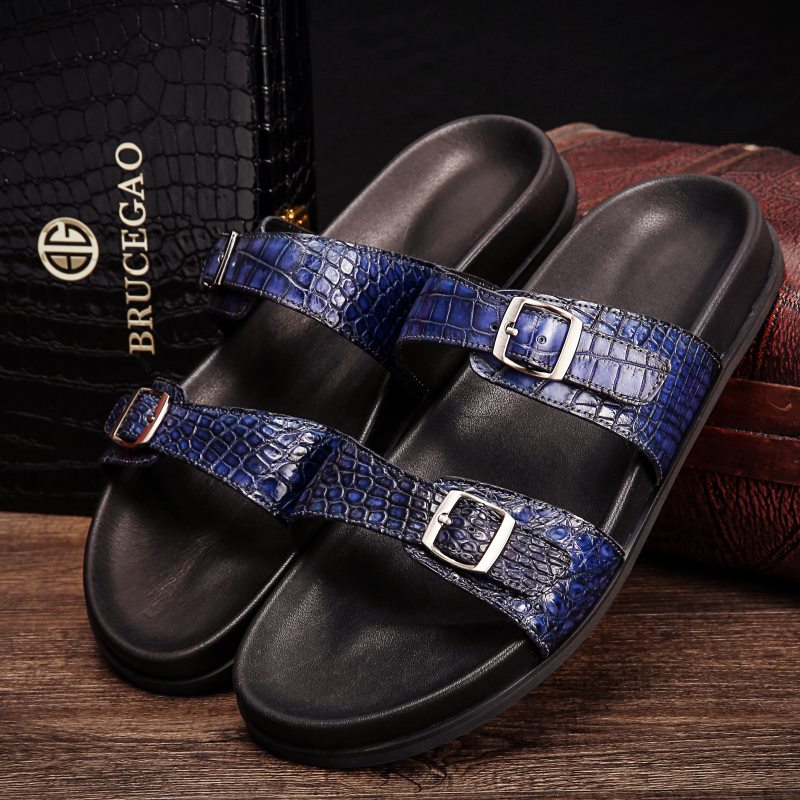 1. BRUECEGAO's Alligator Sandals:
BRUCEGAO have a new collection of fine and beautiful alligator skin sandal that you can wear during your journey and especially on the beach. These sandals are specially made to bear the heat and can be used on the open sand of the beach. After several uses, the sandal can't change their skin or lose the size. buy a pair of sandal for you and make you look more elegant.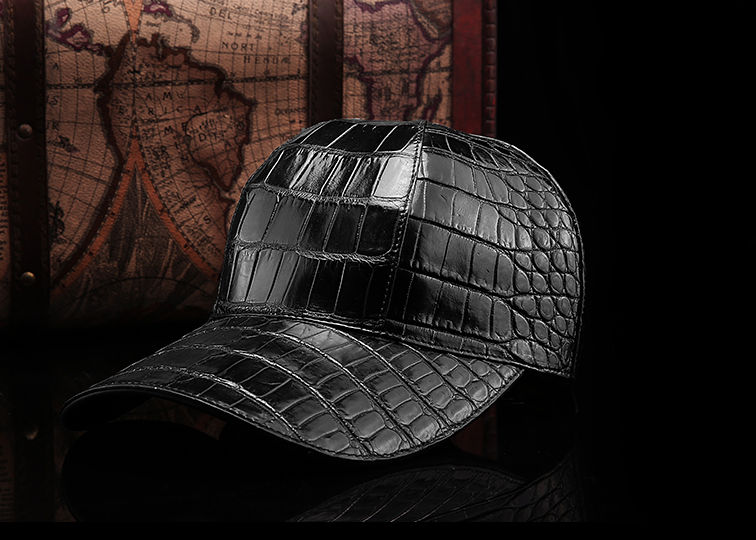 BRUCEGAO also have different types of beach and casual hats that you can use in different places, according to requirements. The hat is also made of pure alligator skin that gives it a stylish and classy look. It describes your classy personality and tells others, how graceful you are. The hat is considered as the sign of royalty and in old times, only ladies were used to wear hats. So, if you want to look different and classier than it's the best choice for you. Try this hat and add it to your summer-belongings.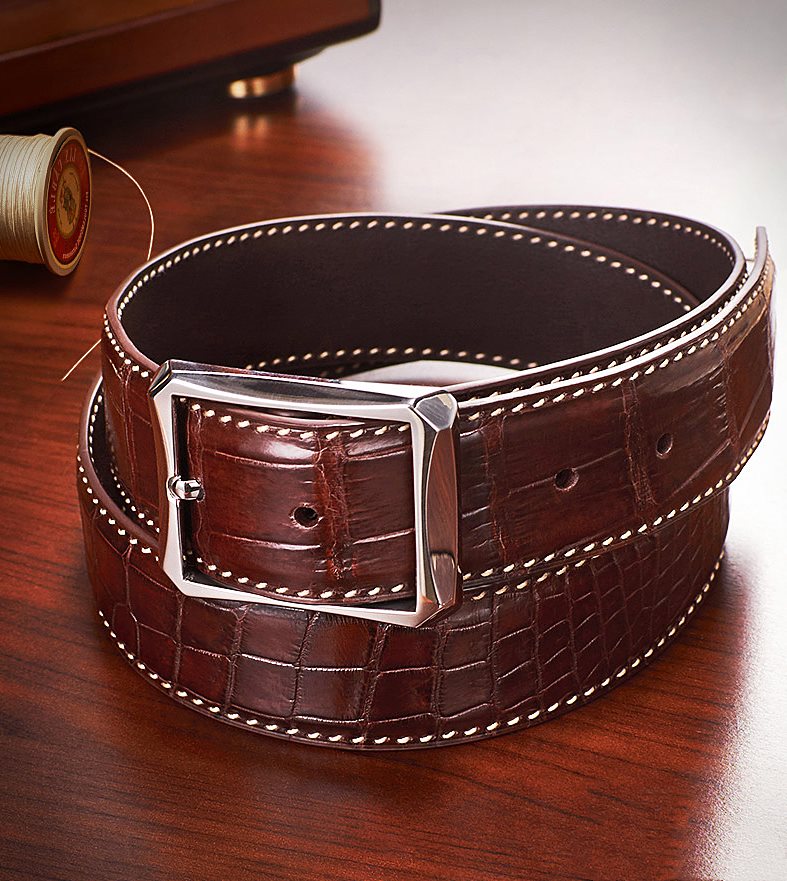 BRUCEGAO is specialized in alligator stuff; the company has many goods that are made of the fine skin of the alligator. You can get the beautifully manufactured and well-patterned belt. The alligator skin leather can be used by males and females. There are many custom-made belts at an online store that you can order and get easily. You can carry a fantastic alligator belt with any of your summer dress. It will increase the value of your dress. You can surely try it this summer. You can also enjoy the summer with the unlimited discount on the website. go and check this out.
Reasons why BRUCEGAO's products are the best:
1. Quality is the best:
BRUCEGAO have the best quality brand. This company never compromise on their designs and production. The alligator skin directly comes from its own private forms. Where these animals grow and keep for the sake of getting such expensive leather. So, there is no doubt about the quality of the leather. it's the best by all means.
2. Everybody loves expensive goods:
The luxurious and expensive goods are loved by everybody because of their demand and class. Alligator skin leather is considered as the second highest exotic leather in the world, so, if someone has it, why shouldn't he be happy? Make yourself happy and buy any of BRUCEGAO's summer must-haves and enjoy your time.
3. Easily available:
The BRUCEGAO is a big brand that is what the availability of their products is easy. You can buy alligator goods from their online store or their outlet. Moreover, there are many markets and malls that keep BRUCEGAO's stuff on their stores.
4. Order them online:
The limited edition and hand-made stuff are often disappearing from the stores. So, you can check the online availability of the required thing or you can order them online. Most of the stuff is still available online rather than outlets. So, hurry up, get your stuff before summer is over.
Some benefits of BRUCEGAO's seasonal must-haves and what people will get by buying them:
1. These products are long-lasting:
One of the best and the main benefit of BRUCEGAO's alligator skin leather product is its long-lasting ability. There is no doubt that if you buy any of them, you must have taken care of the thing otherwise, you will lose it soon. People use to keep these amazing products at safe places so they can use it again on any other occasion. In this summer, make sure you can keep any of the BRUCEGAO's stuff with care.
2. Don't need to pay again and again:
For many people, BRUCEGAO's alligator goods are expensive but once you buy them, you will save many dollars to buy the same stuff later. In other words, it's a cost-friendly deal to buy any of the exotic goods. It has many benefits like, you don't need to pay for the same thing twice or again, it looks so elegant on anyone, and it is a choice of any decent person.
3. Expensive yet stylish:
Though the prices are may be high but you can get the most stylish stuff this summer for sure. These products can't be out-dated at any cost. Many celebrities and movie stars used to wear exotic stuff on their beach day. BRUCEGAO have all the best and quality beach stuff for all of you.
Conclusion:
BRUCEGAO's is now presenting summer collection of alligator stuff in which alligator skin hat, alligator sandals, and alligator skin belts are on the top. People are taking all the stuff as the collection launched in the stores. Most of the people order the stuff before, so, they can easily get their required thing soon. For further details, you can visit the official website of BRUCEGAO and get the maximum benefits on the sales items as well.