Why Leather Handbags Are Still Stylish
Leather handbags are the epitome of timeless beauty and elegance. Leather handbags have been in fashion for so long and seem like the trend is here to stay. Many people assumed that the trend will fade away with time and that people will start obsessing over some other material in handbags. But those assumptions proved to be wrong as leather handbags are still trending in the fashion world. Are you curious to know why? Well, several reasons incline us to love leather handbags even after all these years. The most prominent reasons which will surely convince you to buy one are shared below.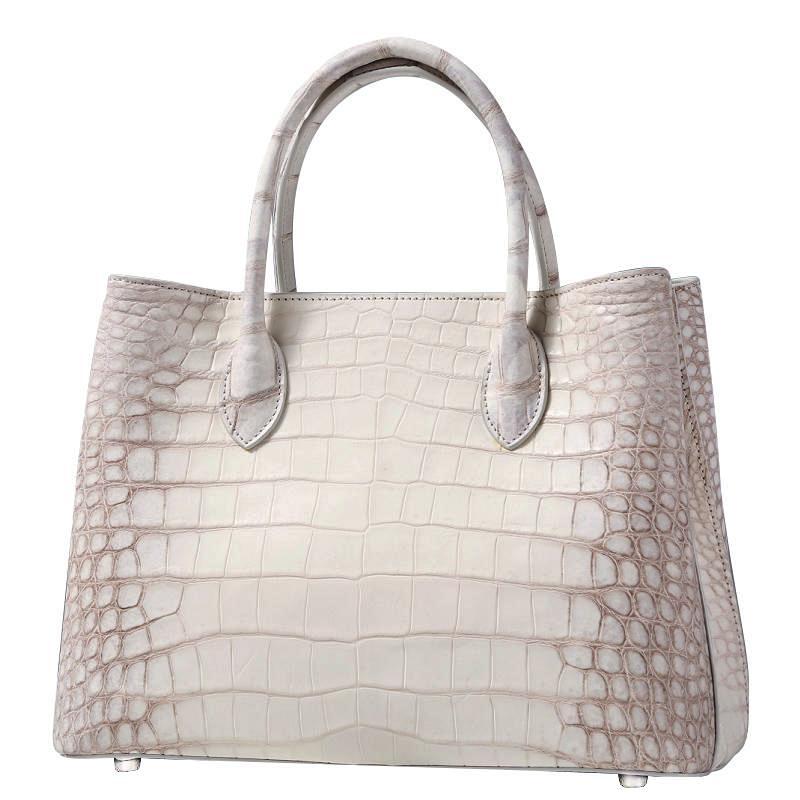 Timelessness
Leather handbags are unbeatable in their stylish appeal. No other material can even compete with the elegance and grace of authentic leather material. A genuine product looks far more stylish and appealing than a synthetic material product. This timeless style is what makes these handbags irresistible.
Versatility
Leather handbags are extremely versatile. They suit every attire and dress. They are confined to a high-fi social gathering. You can carry it to a fancy dinner or for a most-waited date. Leather handbags literally look great with every sort of dressing. The availability of these handbags in various sizes, colors, and built makes these even more versatile. You can find a leather handbag in various natural colors that add beauty to your overall look. These handbags complete your look and make you look outclass. Carry a leather handbag at any party and make heads turn.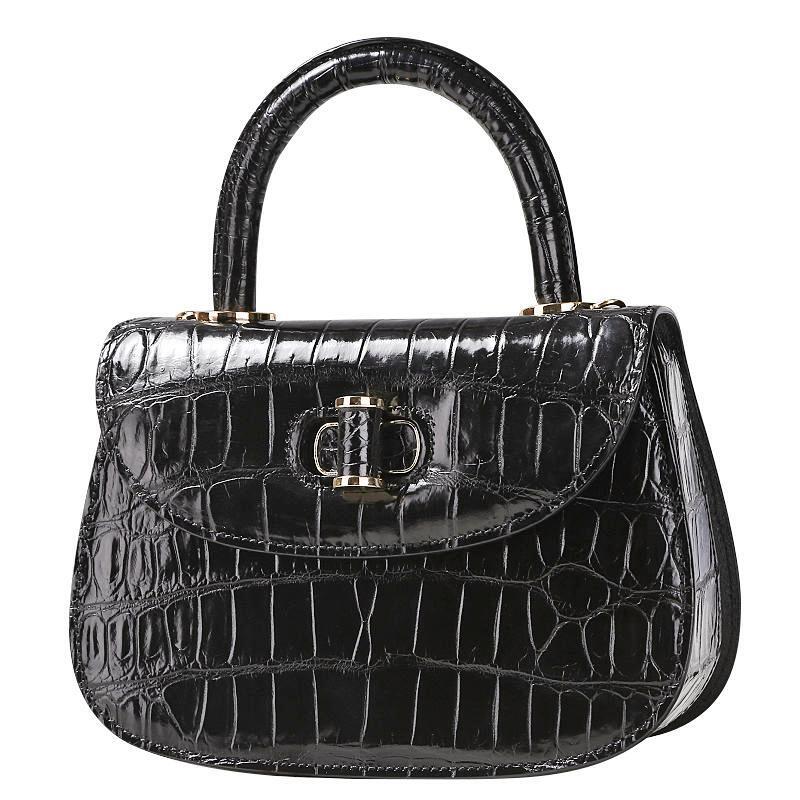 Luxurious Appeal
Leather handbags cost a fortune. That's quite obvious, owing to the natural material, scarcity of natural leather, and all the effort that goes into manufacturing a leather handbag. The high price of leather handbags is totally justified but it makes these bags even more irresistible for people who love to carry luxury products. Being expensive, you won't see many people carrying these bags making them unique and wanted. If you want to outshine in a gathering then a leather handbag is the way to go. It gives a luxurious appeal and looks extremely classy. A leather handbag is a perfect way to enjoy an elite lifestyle and enjoy a luxury handbag.
Sophisticated Appeal
Leather handbags are the way to classy and sophisticated. Unlike cheap bags made with materials that look too shabby, a leather handbag is perfect for your look if you are looking for a sophisticated handbag. A leather handbag adds grace and decency to your personality.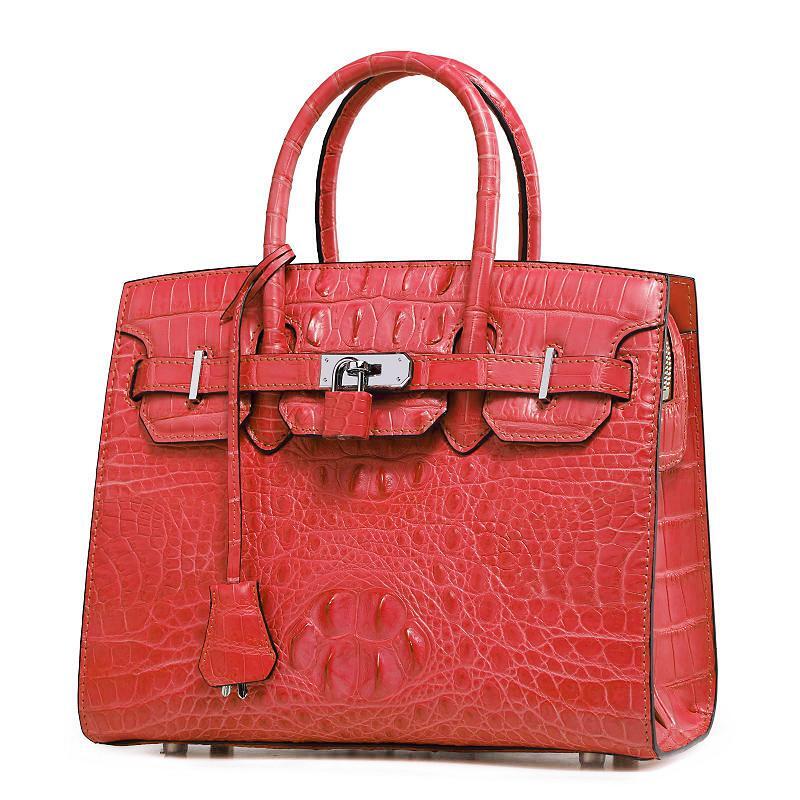 Durability
What makes leather handbags so stylish is their durability. Being genuine material products, these handbags are designed to last for years. They are long-lasting and durable. A genuine leather handbag can last for generations. You can even pass it on as a souvenir or a bag to remember by to your next generations. Of course, it demands a bit of care. But if you take care of these handbags the way they desire and deserve then you can enjoy using these bags for a lifetime. This way even the money part doesn't seem so odd. It is more like an investment in a high-quality product. You can invest once and then enjoy the leather handbag for years to come. This durability feature is what differentiates genuine leather handbags from other synthetic material handbags that have a very short life.
Easy to Carry
Who doesn't yearn to buy a bag that looks extremely stylish yet is easy to carry?  Leather handbags are quite easy and comfortable to carry in comparison to bags made with synthetic material.  Genuine leather material is sturdy yet soft which makes it comfortable for your shoulder to carry.  Also, leather is a lightweight material.  This is why you can easily carry leather handbags owing to their lightweight and sleek design.
Unique Smell
Genuine leather has a unique and one-of-its-kind odor that you can smell from a distance. If you ever yearn to own a handbag that smells really good then you can satisfy your desire by buying a leather handbag. These bags smell so good that you will love to carry them along anywhere you go.
Stylish yet Sturdy
Leather handbags look extremely delicate but they are quite sturdy when it comes to their outer material. This sturdiness makes them favorable to carry without worrying about wear and tear. Though these handbags are required to be used with love and taken proper care still they are tough enough to withstand environmental impacts.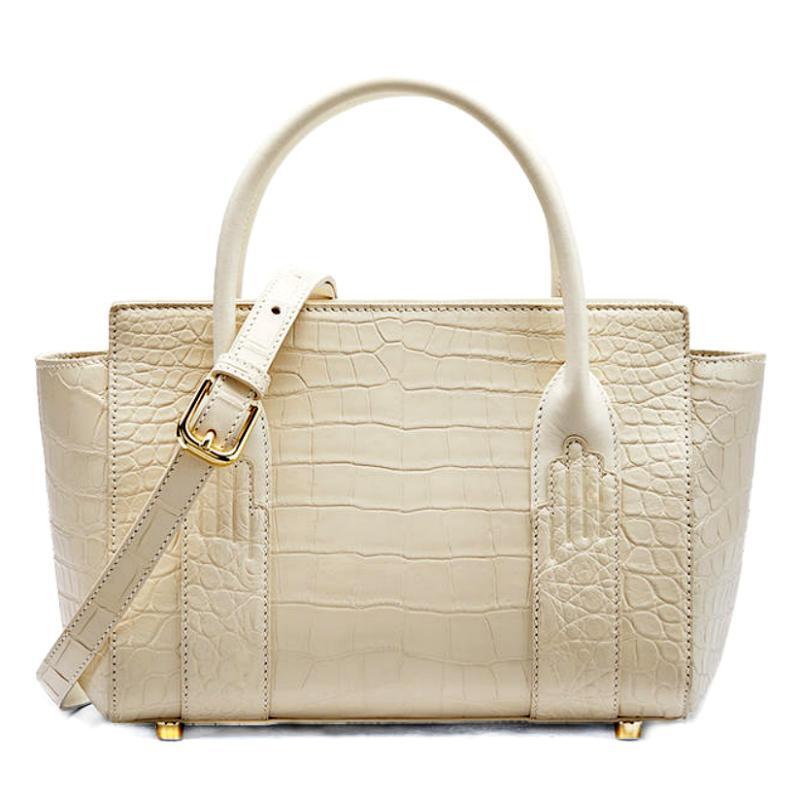 Unique Design
You might be aware that even leather can be of different types including crocodile, ostrich, lizard, alligator and others. To your surprise, some of these natural patterns are so unique that the pattern on one animal doesn't match that of any other animal. This is why when handbags are designed from these unique hides, they all end up having unique designs. What looks more stylish than carrying a product that no one else owns? That's the style statement leather handbags made.
Priority by Fashion Designers
Fashion designers have been using leather in manufacturing handbags for decades. The trend has not changed much and many famous fashion designers are still inclined to opt for leather in manufacturing bags as compared to other available materials. The reason is their ever-green beauty, natural shine, durability, and classy appeal. No matter if these are the reasons that fashion designers still offer leather handbags or if there are any other implicit reasons, the bottom line is that these handbags still top the style charts. Many famous and worthy celebrities carry these handbags making a public impact. The fact that leather handbags are famous among designers and fashion models make them even more trendy. This is so because everyone loves to follow the latest trends and look more like their favorite celebrities. This is why the leather handbag style never gets old the fashion industry is not ready to let go of these graceful handbags.