Why Crocodile Leather Is The Best Material for Motorcycle Jackets
Leather jackets are the number one choice of Bikers. They give a stunning and classy appeal and are so in fashion. You must have seen your favorite celebs in leather jackets portraying bike stunts in famous movies. Many famous designers are offering a huge range of collections of leather jackets specially designed for bikers. Although leather jackets are expensive and pricey still people buy these because they truly are worth it. Bikers got many choices of leather when it comes to buying motorcycle jackets including crocodiles, snakeskin, alligator, and others. It becomes quite tricky to pick the kind of leather for the perfect biking experience and physical appeal. The most suitable material for motorcycle jackets is Crocodile Leather because its' characteristics suit the unique bikers' requirements that they look for in a jacket.
Several reasons make crocodile leather jackets the best and preferred choice for motorcycle jackets. Some of these reasons are as follows: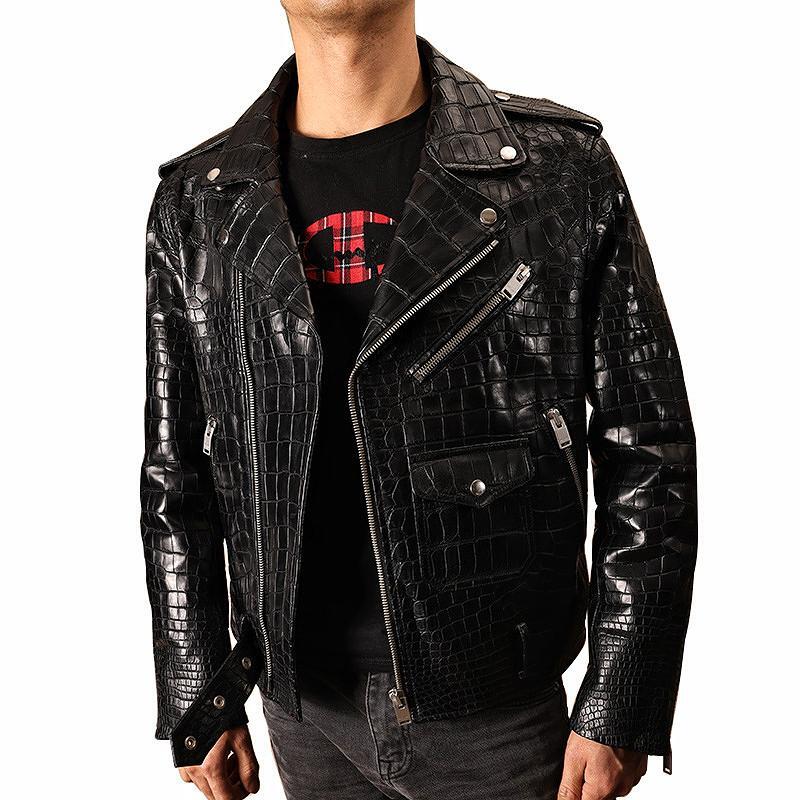 Crocodile Leather is Breathable
Bikers need a jacket that offers a breathable texture and keeps them warm as per their need. Crocodile leather allows air to pass easily which makes it a perfect ride partner. These jackets allow ventilation through the jacket.
Durable nature
Crocodile leather is the most durable material for motorcycle jackets. Bikers need a jacket that can live for a longer period, and crocodile leather is quite hard to deform or break. It has the ability to withstand environmental impacts better than any synthetic or cotton material. Most importantly, the look of these jackets improves over time.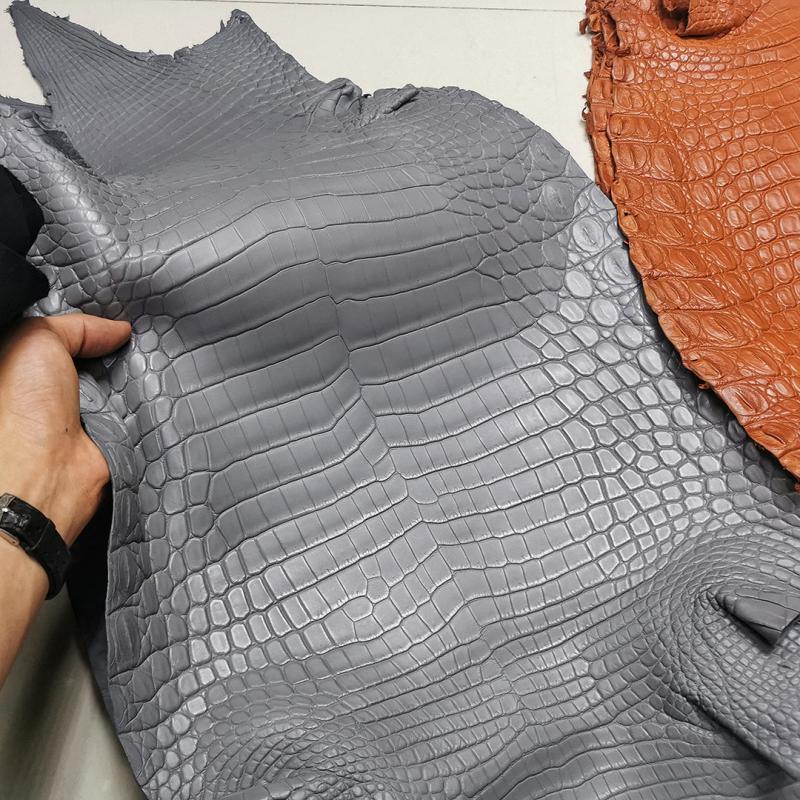 Perfect Elasticity
Bikers need a jacket that offers them perfect elasticity for comfortable hand and body movement even at great speed. If the jacket forfeits free movement or you have to forcefully move your arms then it will cause trouble for bikers. Motorcycle riders usually follow their ride through rough terrain where they can't afford to wear a jacket that gets tangled or creates obstacles in turning their arms. Comfortable and free arm movement is necessary, especially during turns and cuts. Unlike synthetic and cotton jackets, crocodile leather jackets offer great elasticity and pleasure to bikers while riding a bike.
Uniqueness
Every pattern of crocodile skin is unique just like the fingerprints of humans. Who doesn't like to look different and unique? I guess the majority of people will answer with a yes because we all crave to look distinctive and appealing. Especially when we are paying a high price for a leather jacket we want something unique and intriguing in it. Unlike synthetic fabric, cotton, or even other available leathers, the pattern of scales, squares, and lines in crocodile skin are different for every jacket. The uniqueness of crocodile leather jackets is what attracts bikers because it gives them a unique and distinctive appeal.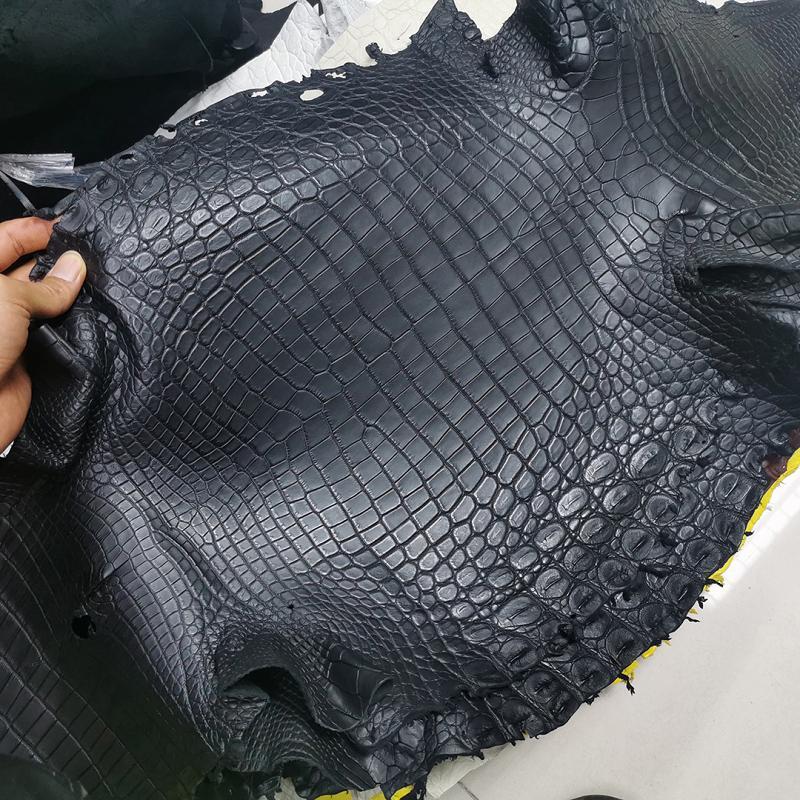 Rugged Look
The crocodile leather jacket looks classy yet macho. It gives you a masculine appealing look with the perfect mixture of laddish yet elegant appearance. Of course, bikers prefer to buy a jacket that goes with the manly appeal they want to portray while riding their motorcycle. Bikers want to look rugged and need a jacket that depicts that ruggedness.
Light in weight
Many people assume that given the rugged and tough look of crocodile leather it will be heavy in weight. But this assumption is extremely wrong. Crocodile leather jackets are quite light in weight which makes them easy to carry.
Preserved elegance
The great feature of a crocodile leather jacket is that it has no expiration date at all. It surely does need good care to prolong its life. If you take the required care and protect it as suggested then you can wear your crocodile leather jacket for as long as you want with the same shine, gloss, characteristics, and beautiful look. It becomes even more elegant with time. So, if you take good enough care to prolong its life then you can enjoy the preserved elegance for many years to come.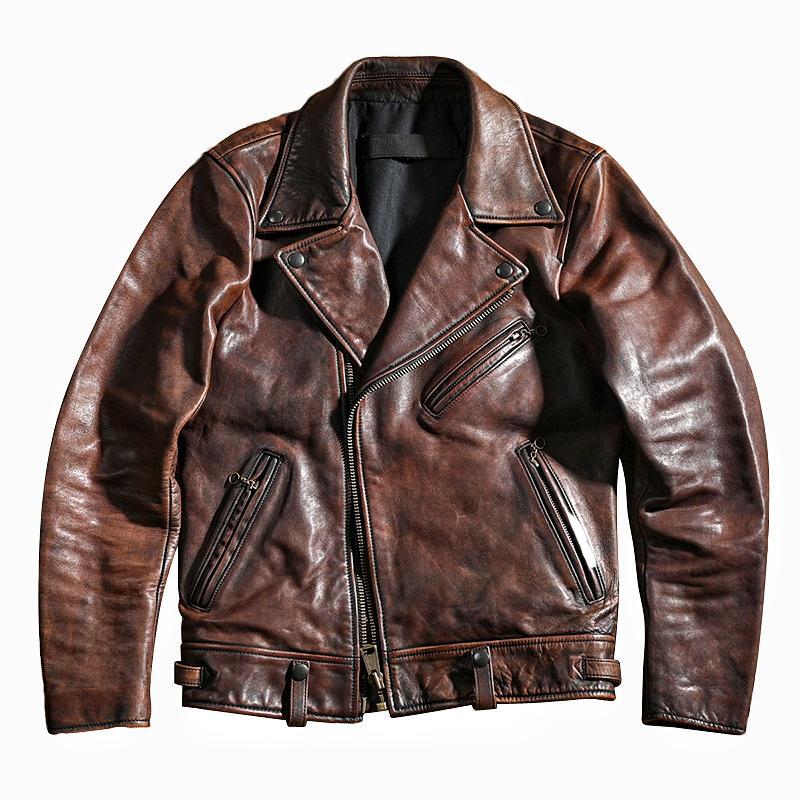 Provide needed protection
Riding a motorcycle, bikers need a jacket that offers maximum protection against the abrasion, and wind that bikers face. Crocodile leather jackets can provide needed protection and resist wind and abrasion to bikers. This way bikers don't have to worry about weather conditions.
Perfect fit bikers can ask for
Leather jackets fit perfectly as they have the quality to adapt to your body posture. The better fit not only helps in free movement but also looks good.
Eco-friendly
Unlike synthetic material, crocodile leather is a natural substance that is not made up of harmful chemicals. This makes it an eco-friendly product which is why many people who favor green practices prefer to wear crocodile leather jackets.
Unique smell
Unlike cotton and synthetic material, crocodile leather has a natural exotic smell that makes it stand out from other available biker jackets. Its fragrant aroma makes it special and unique. The smell is addictive and depicts the authenticity of the jacket.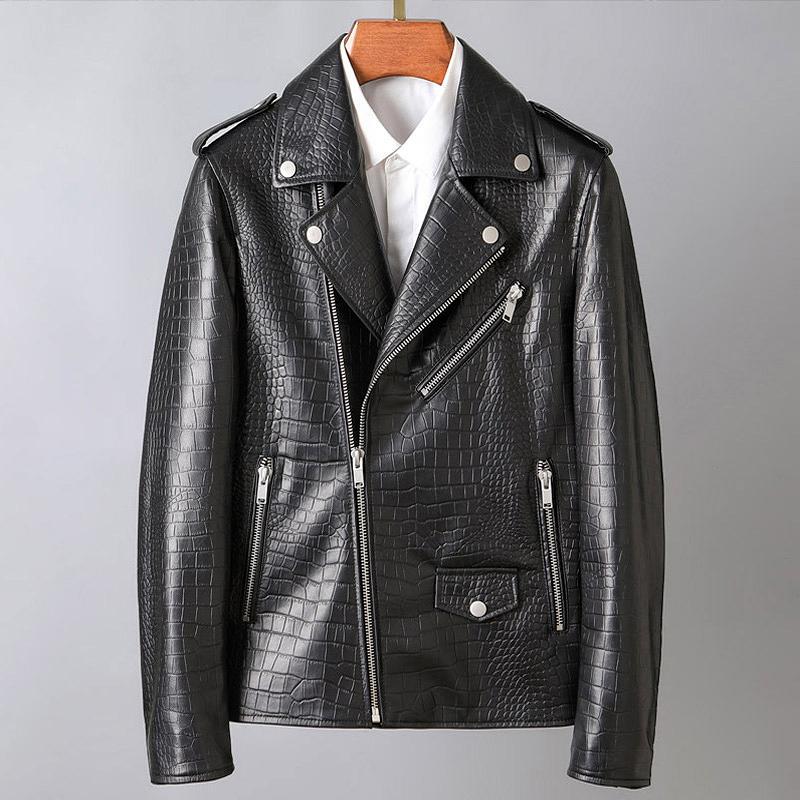 Show high status and class
Crocodile leather jackets look classy and appealing without a doubt. Everyone knows how much a jacket costs, so if you see anyone wearing a crocodile leather jacket then you automatically praise their class and style sense. It has become a symbol of social class and people who like to impress others and look stylish often prefer these jackets.
Affordability
Crocodile leather jackets cost a fortune but they are still affordable as compared to other available leather jackets like alligator leather jackets. So if you are looking for a product that is light on the pocket but great in elegance then a crocodile leather jacket is your perfect choice.
Availability in attractive colors
Crocodile leather is naturally available in blue, black, brown, and gray colors. Many other colors can be created by blending these colors to form a wide variety of attractive colors. These darker shades of colors with attractive patterns add to the rugged appeal bikers are looking for. This is why they love to wear these jackets.