Why Alligator Skin is a Perfect Choice for Making Garments
  In garments, the world is going to have high fashion sense day by day. Everyone wants to have best, up to date, and most stylish clothing style. When you go to market your eyes always attracted towards the unique designs instead of ordinary ones. In your mind, you also have a thought to get something by wearing which you look elegant and stylish. In every coming year, designers are trying best to meet the requirements of their clients to make them satisfy and to compete for the world of fashion in a better way.
  If we talk about garments made by leather stuff then there come winter garments mostly in our minds. But it is a vital truth that leather is known as the material of the best quality. Lather garments give a unique and different look to every person who is going to wear it. It might be because it is a different material than the stuff we use on regular basis.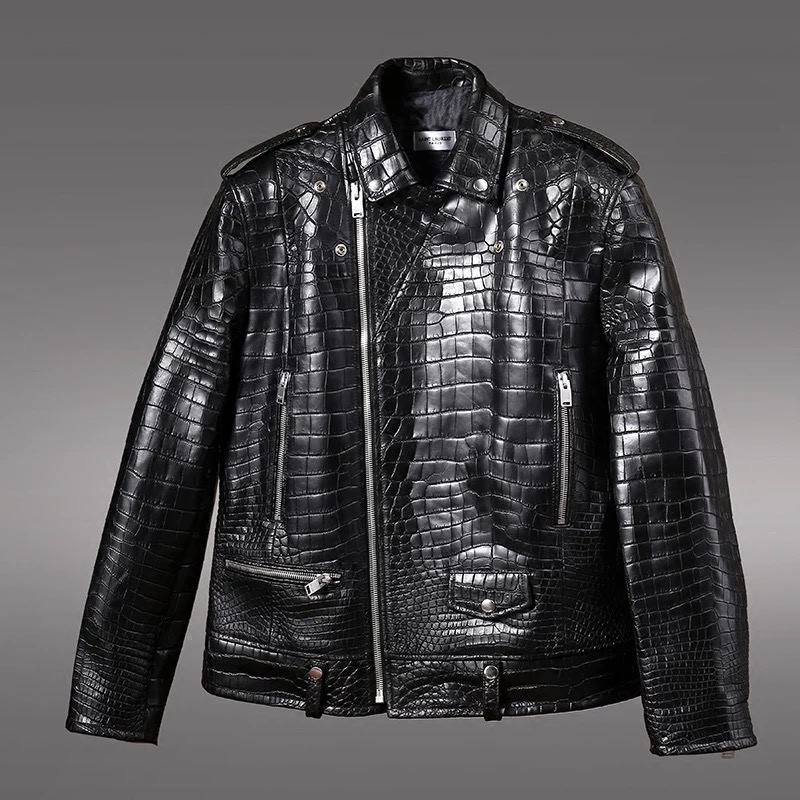 Requirements of buyers towards the stuff
  People always want to have kind of stuff that must be comfortable in wearing, different in looks, soft and smooth, have enough flexibility that can help them in bending easily.
So, one of the best leather that can fulfill all the requirements of your customer or buyer is the leather that comes from the skin of alligators.
Benefits of having the skin of an alligator for making garments.
Required size
  You can get the large-sized skin from an alligator. Because in the making of garments comparatively, a large size skin is the basic thing that required. Typically, if you are looking for a perfect leather type to make a garment piece that can cover your main body then the belly part of the skin of an alligator is perfect to fulfill your wish. And the tail side of the skin of an alligator is best for making the sleeves type part of garments. Tail side of the skin of alligator can also be used for making the side panel of any clothing stuff because of the short width that it has.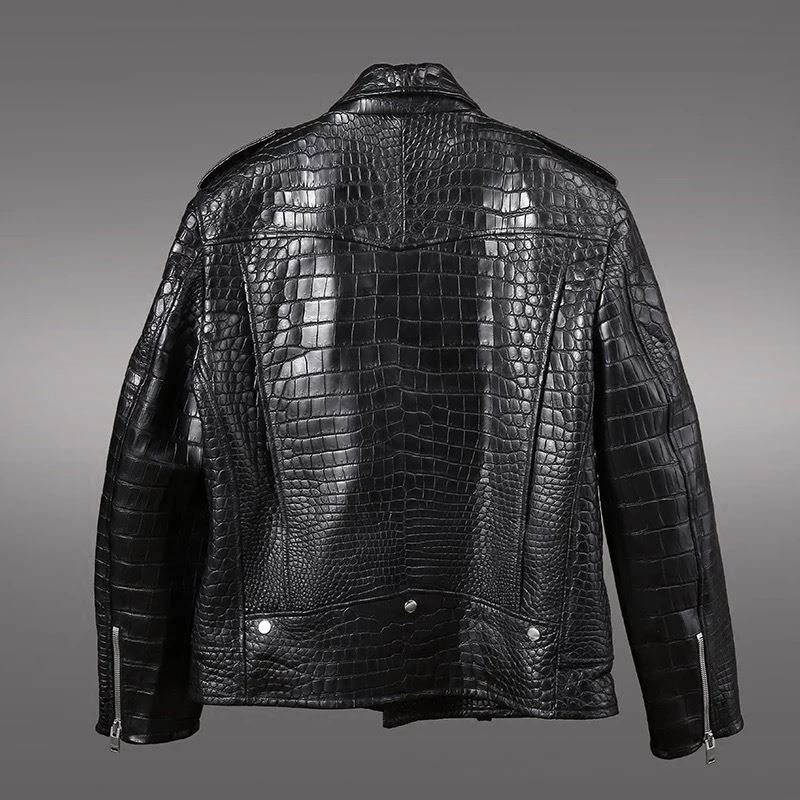 Softness and flexibility
  Which things can make the skin of alligator to stand out from other available stuff of garments available in all over the world. Everyone wants to wear clothing stuff that is soft and smooth and also provide maximum required flexibility to move body parts while wearing the clothing piece.so if we talk about the leather that we get from the skin of alligator provides the softest stuff to wear. And also, this leather provides much flexibility that can make the user very comfortable.
  You can get many types of leather from the market but that can never compete for the quality of the skin of the alligator. It is unique but very comfortable in wearing. People who use the alligator skin as their garments stuff know better about the qualities of this stuff. But the ones who do not have it should surely try it to have an outstanding wardrobe.
  Recommended Fashion Crocodile and Alligator Skin items: crocodile shoes, alligator shoes, crocodile backpack, alligator iPhone X case, crocodile iPhone X case, alligator apple watch band, crocodile apple watch band, alligator briefcase, crocodile belt, crocodile bag, crocodile handbag, crocodile wallet, alligator handbag, alligator bag, alligator wallet, crocodile jacket, alligator jacket.