Types of Men's Boots
Boots are an important element of a man's attire because they can completely make or break the style. You can easily become one of the worst dresses because you wear the wrong boots. Thus, you need to pay attention while buying boots and assure that they go perfectly with the dress you are wearing.
Top men's boots types
To help you save your grace we have listed down the most famous and elegant types of boots that men must have in their collection. Let's get started with the list.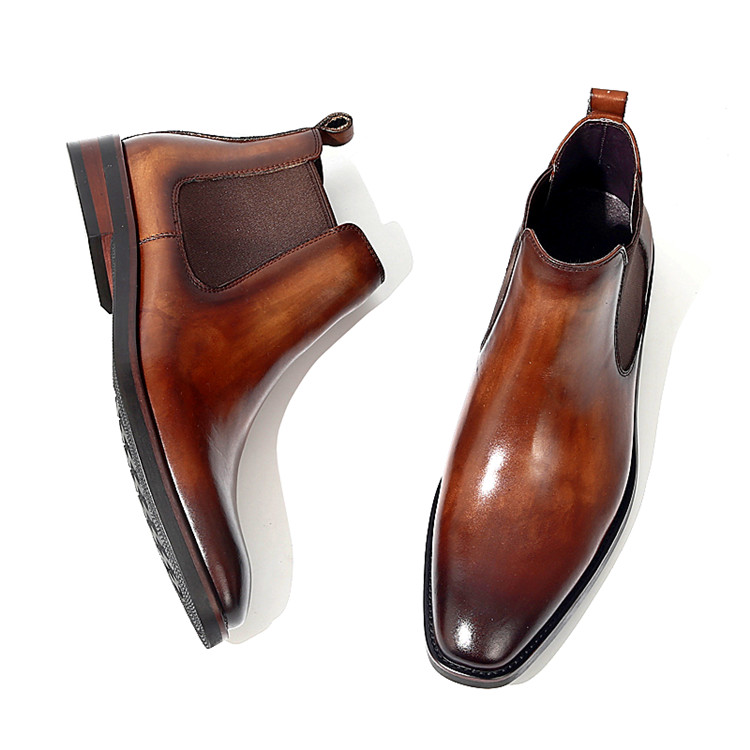 Chelsea Boots
These are classic types of boots that you can wear with any type of dress.  Chelsea Boots are high ankle boots with an elastic side panel that is why they are easy to pull on and within seconds you will be dashing out the door. There is a huge variety of colors available in these boots that range from black to tan and brown. You will have the freedom to select the ones that suit your style. Chelsea Boots are available in casual suede, sleek leather look and smart styles that you can select from. These shoes were made famous by Rock stars but now everyone loves wearing them.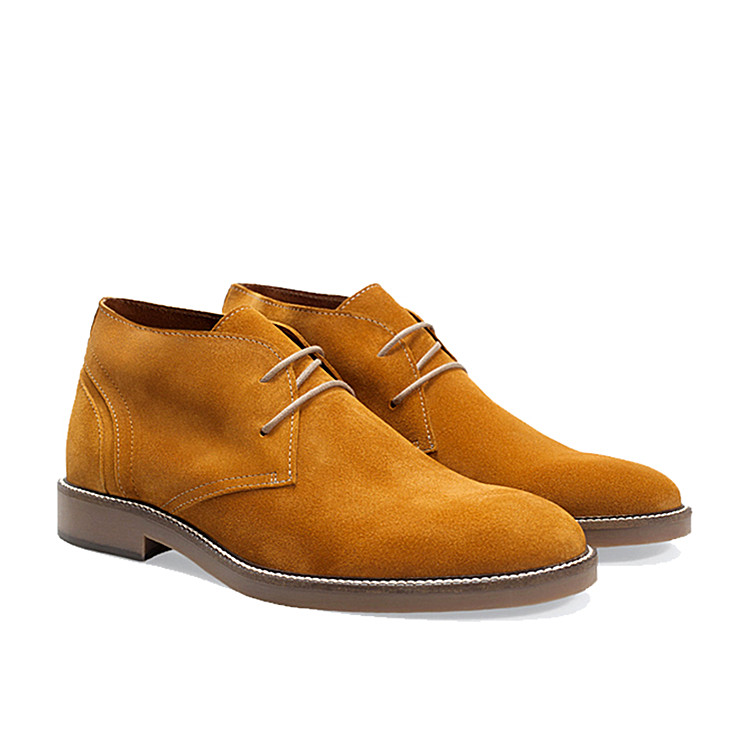 Desert Boots
These boots are popular in the autumn season and are loved for their versatility. Desert boots are casual types of boots that were mainly designed for soldiers but now they are used for everyday wear. These consist of 2 to 3 eyelets and they are high ankle boots. Deserts boots are easy to identify because of the rubber crepe sole that they have. Traditionally these shoes were available in sandy color but these days you can find them in tan, grey, black and in other shades as well.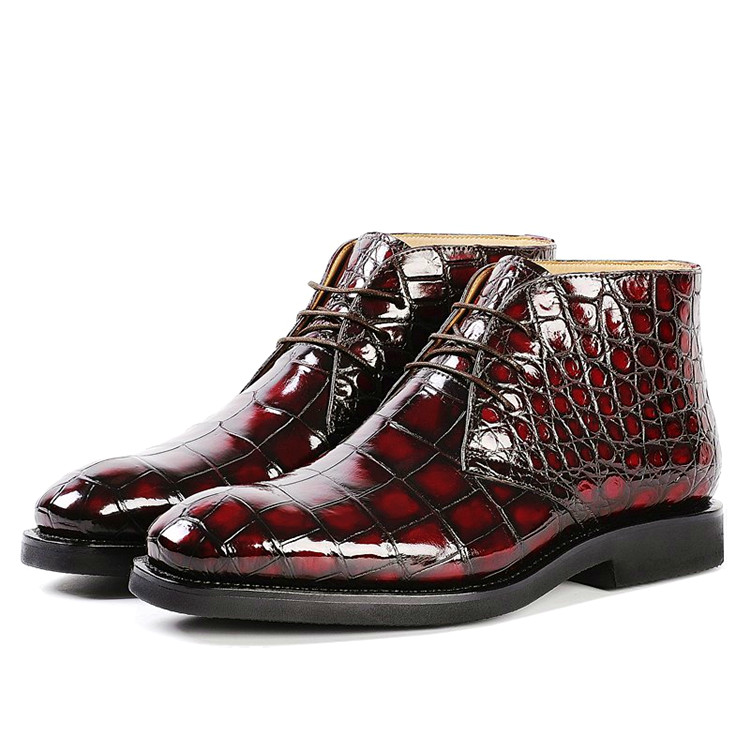 Chukka Boots
These are high ankle boots and desert boots are a type of chukka boots. The chukka boots are designed with soft suede uppers and crepe soles. They are famous because in WWII these were worn by the British soldiers. These boots are dressy which makes them more attractive and appealing. They have properly structured uppers due to which people prefer to wear them on special occasions. These boots are multi season but work best in the cold weather. You can have them in black or brown leather.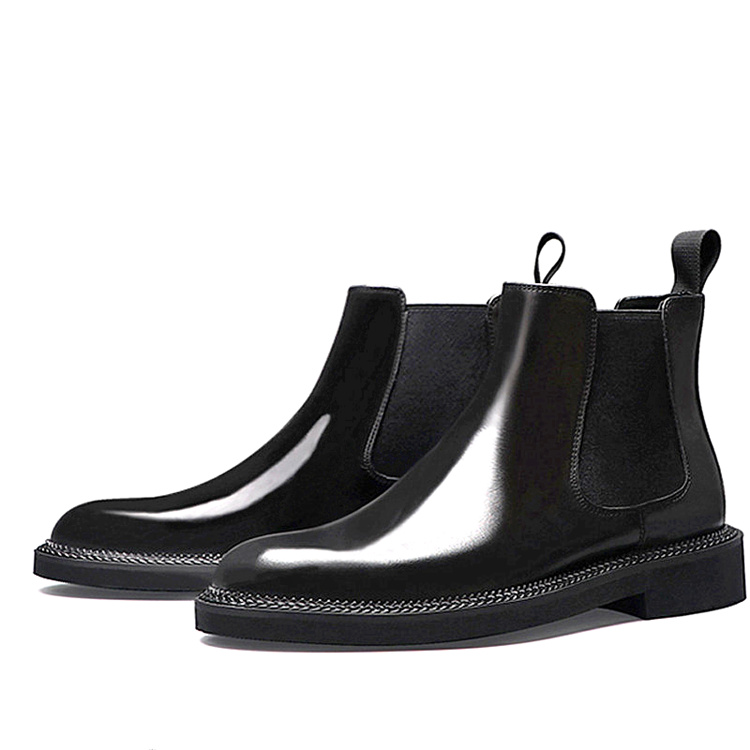 Dress Boots
If you are going to a formal event in perfect attire and you are looking for an attractive pair of boots nothing can be better than dress boots. These are either made of leather or have a leather look. You can have these slip-on or laced-up versions. It means there is a variety available which makes the selection process simple. There are a huge variety of shoes that can be called dress boots. If you are planning to dress to impress, dress boots are a perfect choice because they are smart, sleek and shiny.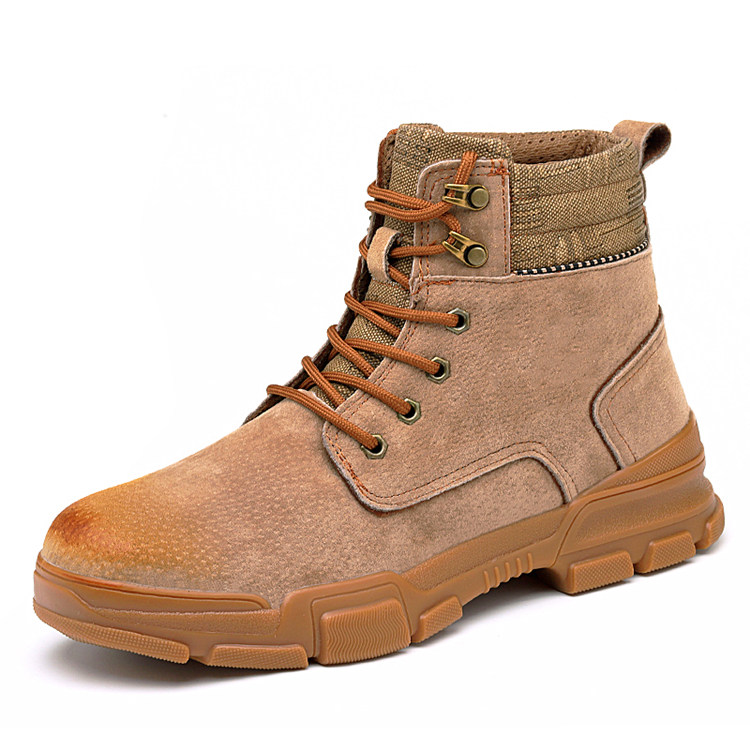 Work Boots
You will be surprised to see work boots here and they are also known as safety boots. Work boots are considered important safety equipment that you will need at your workplace to protect yourself from any type of hazardous environment. Depending on different types of work environments there are different types of work boots available that you can select accordingly. While buying work boots there are some special features that you need to consider.
Chunky appearance.
Steel toe caps.
Laces and soles are protective.
Make sure that work boots fit perfectly and you will have the extra layer of protection that you need at work. Moreover, they are stylish and you can also wear them at casual events if you want.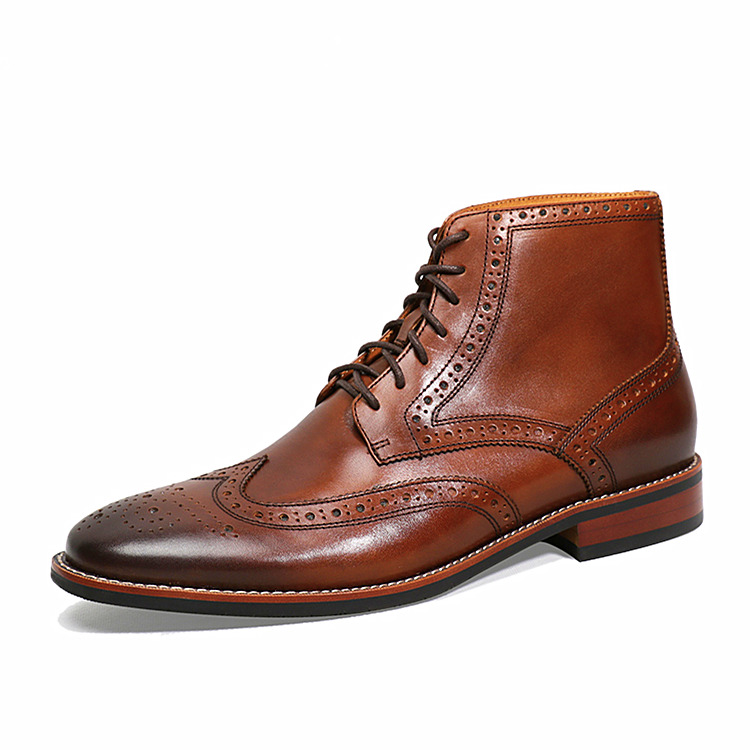 Brogue Boots
Since the dawn of time brogue boots has been an important pair of shoes in the men's wardrobe. Since 1990 they have been loved by farmers because of the decorative holes that have become a perfect escape valve for water while working in the farms. The brogue boots are also available in high ankle designs as well as less traditional styles which means these are versatile.
The greatest strength of brogue boots is their durability. Apart from the punched holes there is complete detailing to the design of boots that creates a long-lasting style. Brogue boots will look great with both tailoring and denim.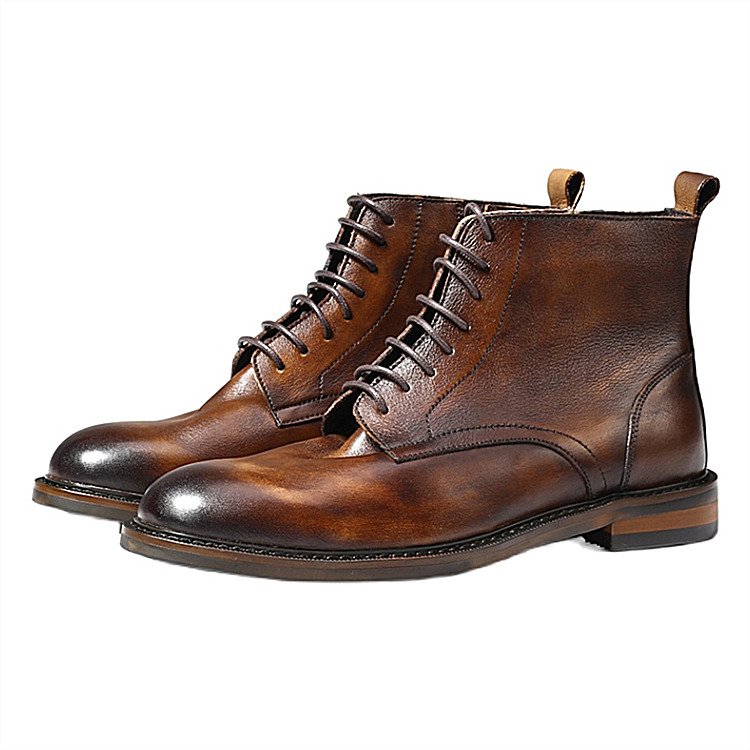 Lace-up Boots
As you may have already got the idea from the name of lace-up boots. These are casual types of boots as compared to other varieties of boots that have different types of fastenings. These boots will be perfect for your off-duty tasks. Availability of laces in these boots makes it easy to get a perfect fit. Lace-up boots are an ideal choice when you are looking for comfort and support.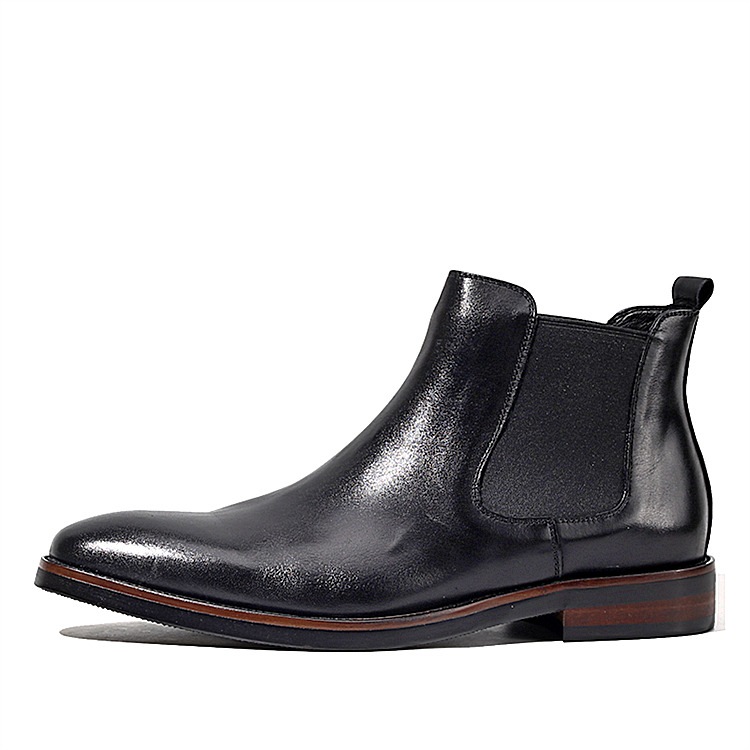 Slip-on Boots
When you are looking for some extra convenience nothing can be better than slip-on boots. With these boots you will not have to worry about fiddly fastenings. Within an instant you will have the shoes on your feet. These are available in a variety of styles and designs which makes it easier to pick the best ones. You can pair them with every dress to look stylish.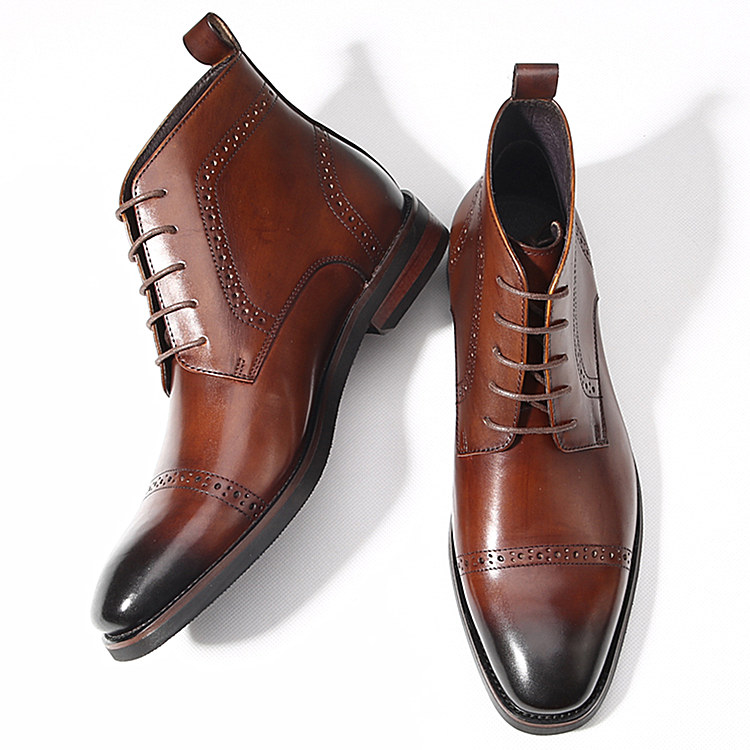 Oxford Boots
If you are looking for boots with a sartorial streak you should get your hands on the Oxford boots. The biggest attraction of these boots is that they are made of two special materials known as suede and leather. These are high ankle boots and provide the most natural fit. You can have the smart close lace system to create a more stylish look if you are wearing tailoring. These boots are comfortable to wear and create special appeal.
Conclusion
When there are so many decent options available it gets hard to be satisfied with just a single pair of boots. Grab your paper and pen to shortlist the types of boots that you need to buy on your next shopping trip. Create an eye-catching look with your boots and make everyone appreciate your style sense.