Top 5 Best Laptop Bags 2020: Carry Your Laptop in Style
Style defines a person, his or her personality, career, choices, and taste. Just like everything that we buy on the daily basis, we take care of the colors that we like, the designs, cuts, and the shapes we prefer, in the same way, we buy the laptops. This is mostly related to those who are using this device on a daily basis. They know the struggle of buying the right laptop bag for themselves, and for the things they want to carry with it on a daily basis. The industry that is making laptop bags is growing with the passage of time, and every other day new products are launched for which people get crazy.
Keeping the above things in mind, we just tried to help people who are looking for the right laptop bag which is both comfortable, spacious, and stylish in carrying with themselves. Given below is the list of some of the crazy designs of laptop bags that you can buy to slay in the years 2020. Let us get started with them in detail now.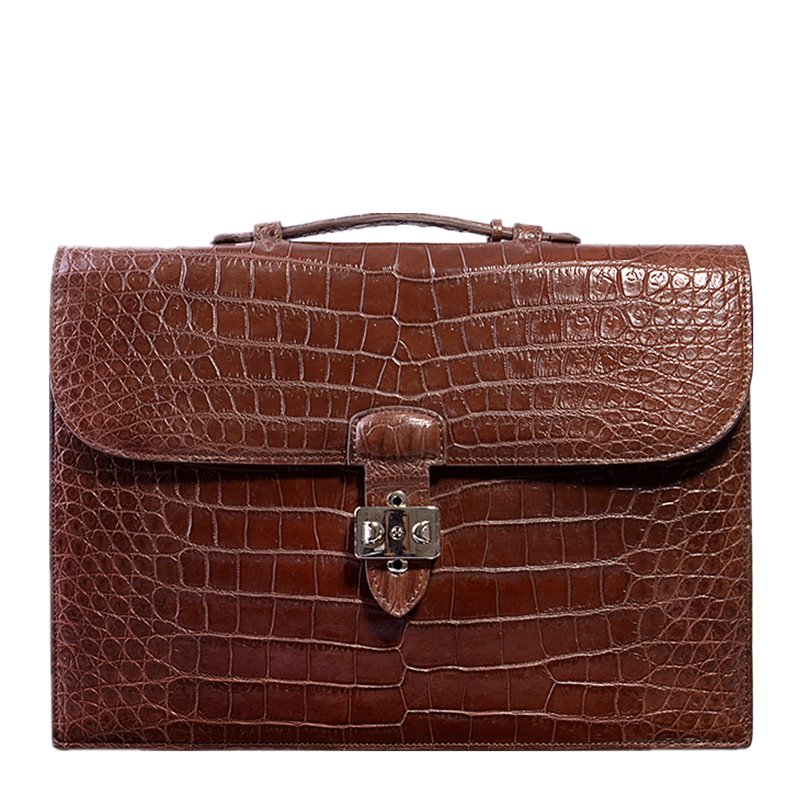 1. Style Alligator Leather Laptop Bag with Lock
The alligator design on the leather bags suits very well because they give a very nice overall look to them. Most of the time, these bags come in darker colors because they are bought by executives. People take them for storing their laptops in them along with other accessories. Previously, there was not much trend related to them, but in the past few years, their trend and demand have increased many folds. These bags are delicate, yet very durable that you can use them for many years after buying. You can choose between the dark brown, black, and the greenish shade. They are high in trend these days and will continue to do so in the next year. The biggest advantage of buying it is that it comes with a nice lock on it, so everything packed in it is always safe and sound.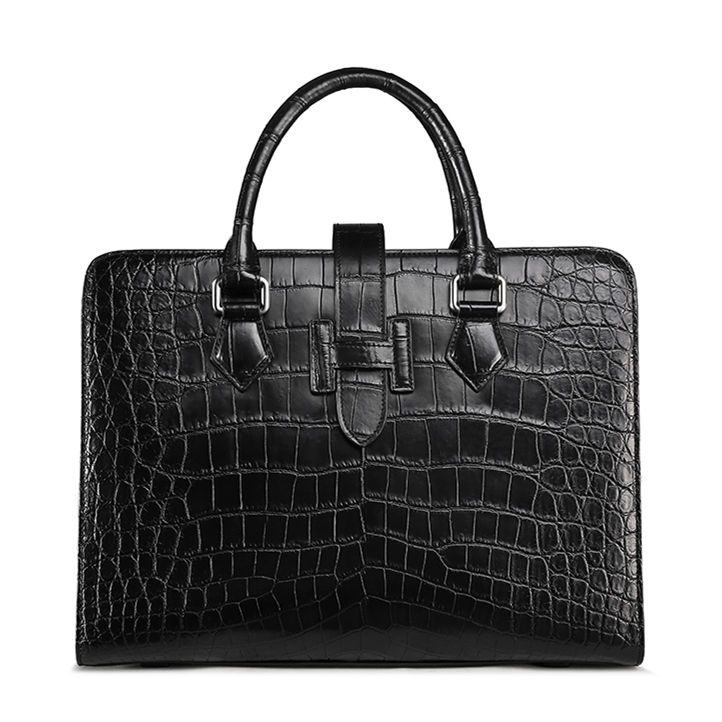 2. Alligator Leather Laptop Business Messenger Bag
Well, another type of alligator designed leather laptop bag is becoming very common and high in demand these days. They are designed for the people who are running a business and with that, they have to travel a lot. In other words, they are big in size, have huge storage capacity because there are almost around five sections in it. You can use them for not only storing your laptop and charger but also for taking with you some other official documents that you might require as you reach your next destination. So, this bag is the best option if you are into some kind of business. You have to get your hands onto it because it is reasonable in the cost-wise side, and also durable with elegant designing. There are so many colors in which they are sold, so you can select as per your choice. Usually, people like to buy them in black or darker brown color because they look more professional and elegant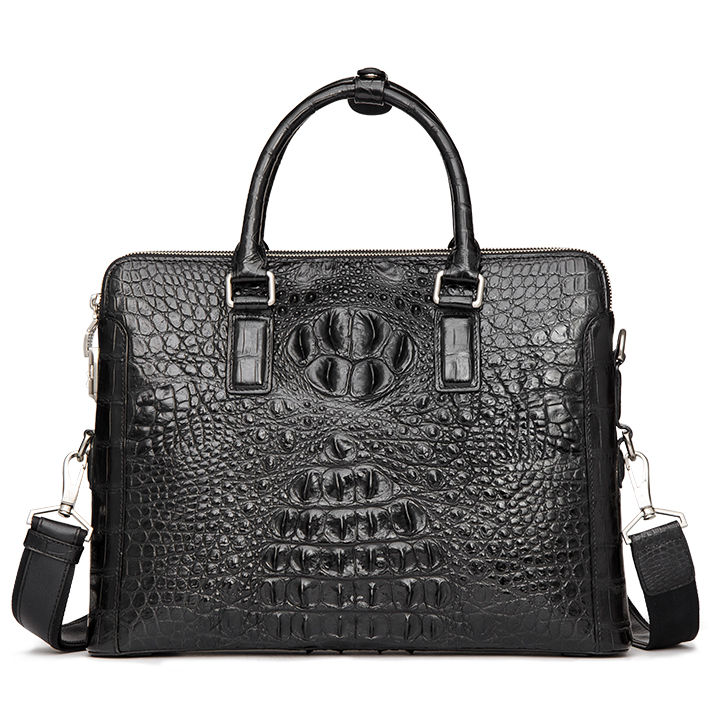 3. Crocodile Leather Laptop Shoulder Bag
Almost every other person is looking for some nice laptop bag which they can easily carry with them. It is mostly a problem for females who are working and moving all day. They need kind of bag that not only stores their laptop safely, but also provide enough space to keep their essential accessories in it too. They obviously carry not only the charger kind of accessories with them but many other things of daily use along with official documents. So, the crocodile leather laptop shoulder bags are the best thing for them. They can simply get them from any renowned store these days because they are under trend right now and will continue to be so in the next year too. They will hold this bag on their shoulder and could move around very easily. Even for men, these bags are very nice and elegant. They also come in a range of colors from which you can get the one you like the most.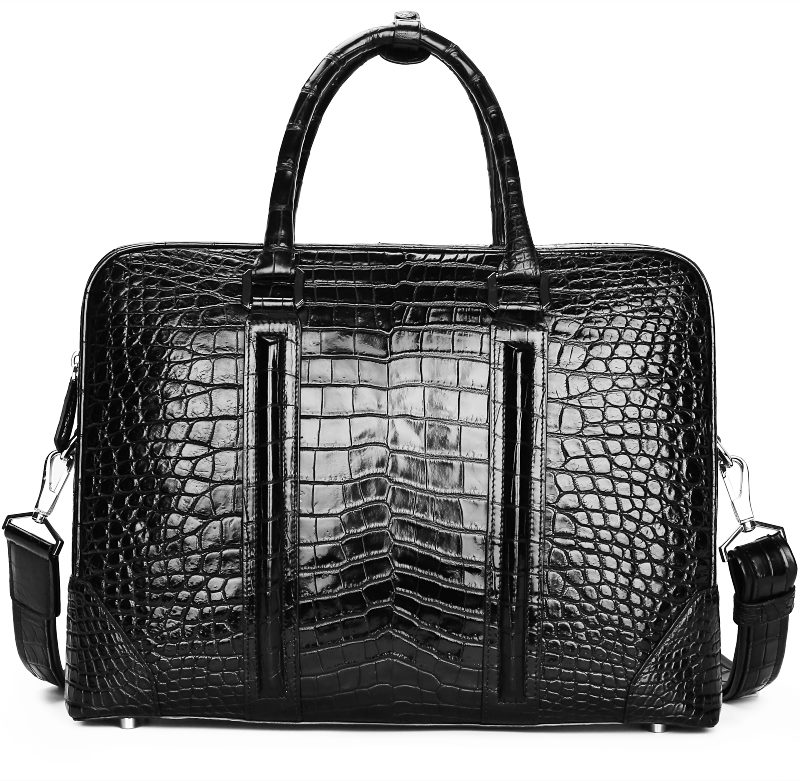 4. Alligator Leather Briefcase Laptop Shoulder Business Bag
Alligator leather briefcase laptop shoulder business bag is very popular these days. Like most executive personalities are seen using them. They are not like the typical leather laptop bags, but a little different from them because they are made into the shape of a briefcase. They have this alligator kind of designing on their upper portion and mostly plain from the inner section. They are spacious and very durable bags because they are made of leather and the designing is very simple and elegant. No matter if you are a woman or a man, you have to get it for yourself. It will last for many years and will help you with proper storage. There is no problem with tearing the material easily, so feel free to buy it right now.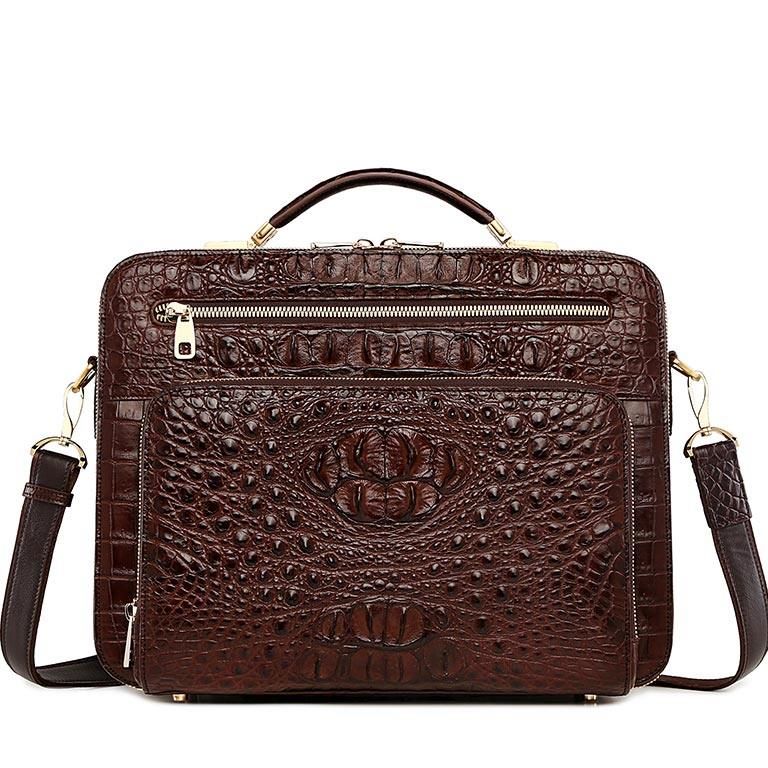 5. Handmade Crocodile Leather Laptop Bag
We all know that the hand-made products are very delicate, but their durability is also assured by the makers. They are made with so much care, measurement, and calculation that you would never feel any difficulty in using them for a longer time. They definitely are costly, but they are worth spending money on and buying for the laptop you want to carry in it. Recently, the trend of using the crocodile or alligator design on the laptop bags made with leather has been in the trend. It will continue to be in fashion in the next year, so you must get this one for sure. There is no problem in buying the handmade product that is selected and chosen for your facility. It is very spacious and protective of the things you want to carry in it with your laptop. Both on the outside and inside of it, you will find very nice and neat detailing of leather. Also, there is not too much design on it, rather it is kept very simple and limited on the outer side.
The above-mentioned leather bags with crocodile or alligator designs are the best laptop bag option which you must get for yourself. They look amazing when you carry them, they are super spacious and reasonably priced.