Top 5 Alligator Leather Gifts for Father's Day 2023
Father's Day is almost here and every kid tries to make it more special for their father. Giving a gift is usually how to make a Father's Day special. In most cases, you don't know which gift will be perfect for your father. Moreover, finding the right one that is unique and valuable can be a daunting task for kids.
Not anymore, since we have got everything, you need to know about the perfect Father's Day gift for your dad.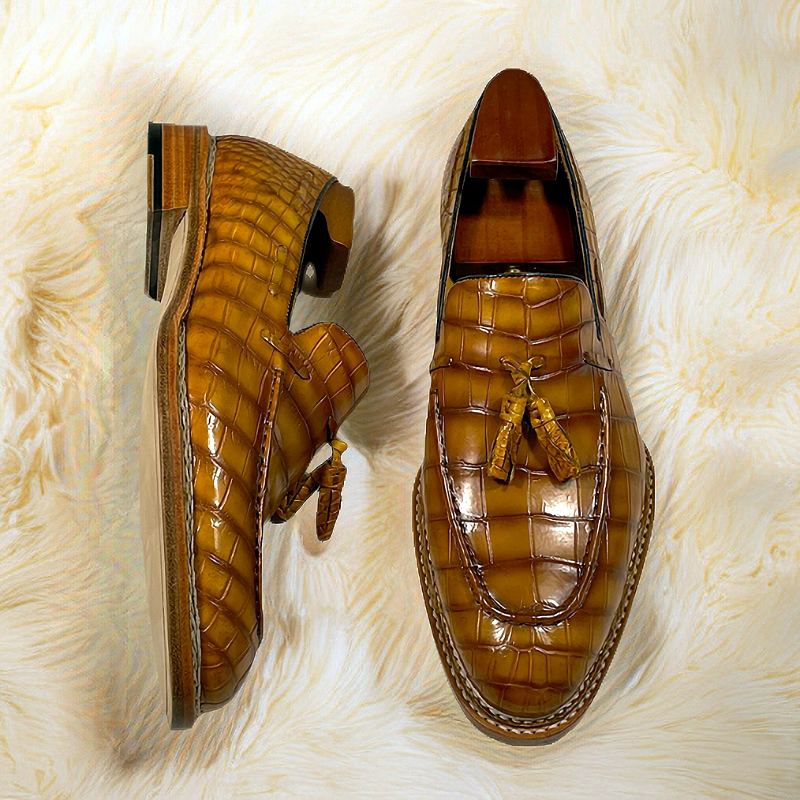 Tips to find the perfect Father's Day gift for your dad
Father's Day gifts are usually much different than any other gifts. Gifts for other people can be random items that will be a part of their life. However, when it comes to a gift for your father, you have to do something special since random items don't work. Fathers usually don't have time to spend on random products. That's why you must select your Father's Day gift this year with the following tips:
Give him something that can be a part of his daily life.
Never go for generic gifts; always look for something unique.
You need to find something that adds both aesthetic and practical value.
Look for timeless gifts that are not specific to an event or a season
With these basic measures, you can find things that will make a perfect gift for Father's Day. The best part about these will be that your father will use them more than any other gift so the value of an item for them will increase.
Surprise your father with the top 5 elegant alligator leather gifts
There is nothing better than a fresh, natural alligator leather product.
So, here are our top 5 picks from the alligator leather gift collection that will surely make your father feel more special.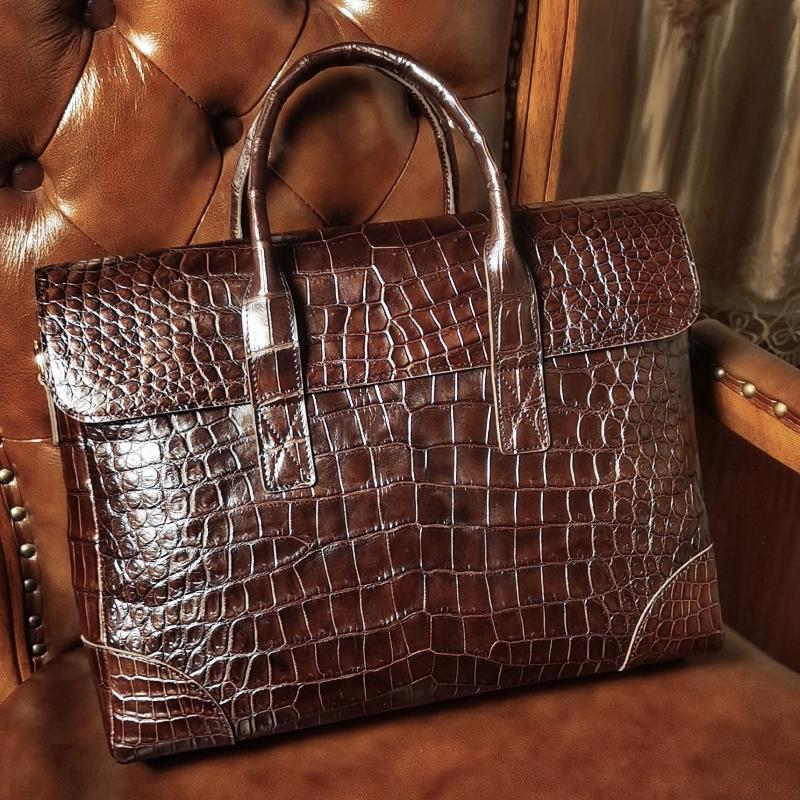 1. Soft Alligator Briefcase Travel Messenger Bag
If your father is a frequent traveler with a business trip or vacation trip scheduled he needs the right travel bag. There will be no better option since it combines practicality and aesthetics.
· Handcrafted perfection
Natural alligator leather is not the only special thing about this bag. Another thing that makes it a premium gift item is that it has been handcrafted to perfection. The experience and expertise of craftsmen give this bag a great finish and appearance.
· Flawless look
The flawless looks of this bag make it a perfect Father's Day gift. It does not come with bells and whistles on the outside and maintains a minimalist look. That helps in making the alligator patterns more prominent.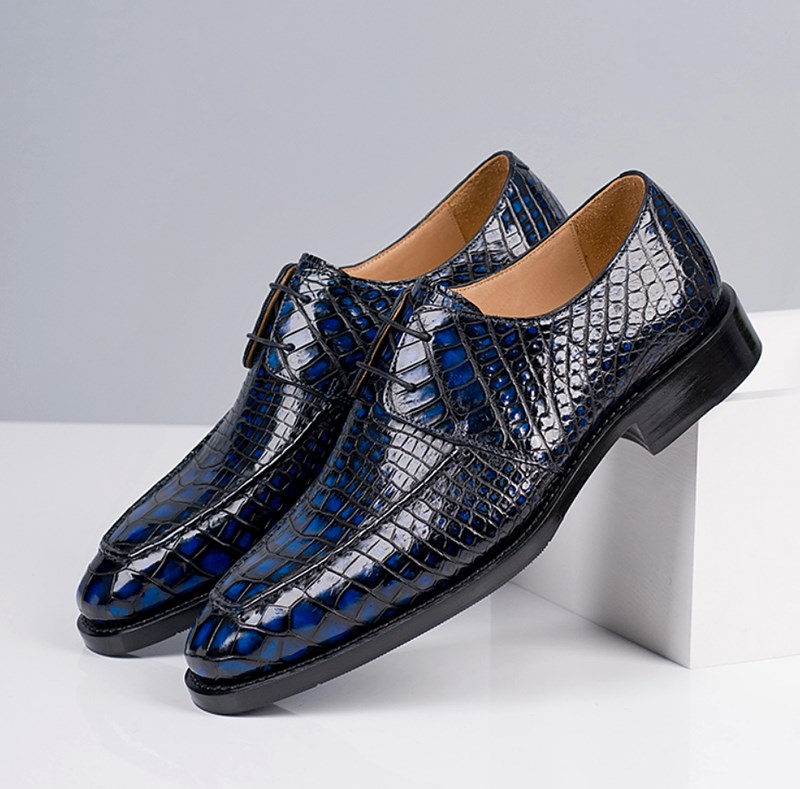 2. Alligator Derby Shoes
This Father's Day gift your father a pair of comfortable shoes that keep him in style during all business meetings. These are formal-looking shoes that come with the experience of casual ones.
· Comfortable and long-lasting
With an alligator leather exterior and cowhide interior, these shoes make one of the most comfortable, soft, and breathable options for your father. Moreover, selecting all these genuine materials makes these last long.
· Perfect addition to a footwear collection
It does not matter how many shoes your father owned previously and what type of shoes he has. This specific product will be a perfect addition to his footwear collection due to the premium wear-resistant making.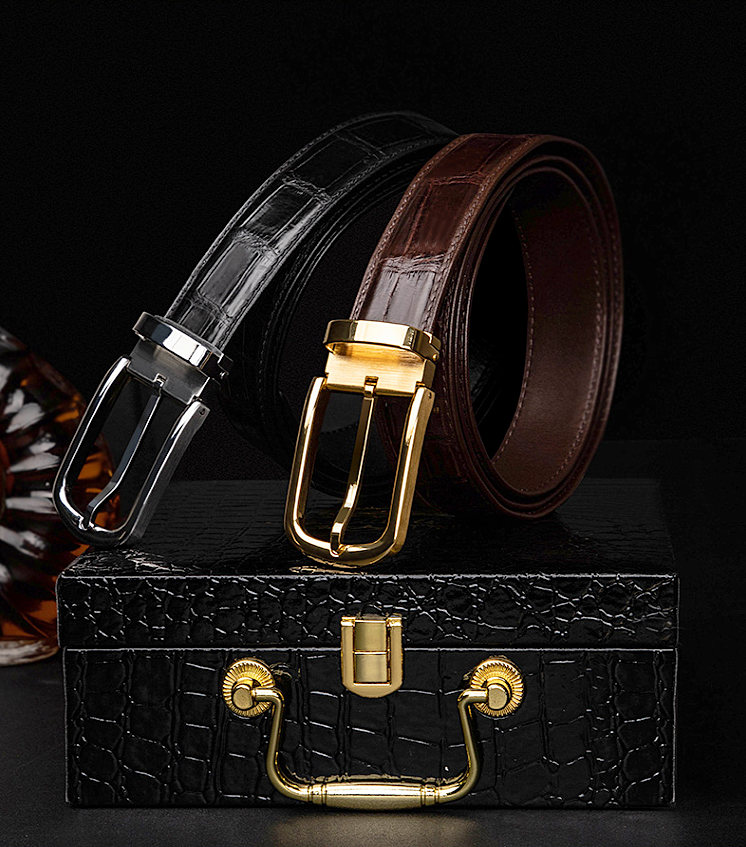 3. Classic Alligator Belt Adjustable Dress Belt
Every dad needs a belt to buckle up his formal pants, casual shorts, or any other type of bottom. While he may go with any random belt, if you want something premium and classic for him, this is the belt you are looking for.
· Premium craftsmanship
This belt has been carefully crafted by selecting the right alligator skin area to ensure maximum coverage of classy natural skin patterns. The premium craftsmanship results in an attractive lout look all over the belt.
· Stylish and ideal for all occasions
This belt's minimalist yet stylish appearance makes it ideal for all occasions. Thanks to the buckle that matches the style of the occasion no matter what.
4. Alligator Skin Baseball Cap
A perfect gift for cap lover dads, sports dads, and those dads who like to explore the outdoors. It is a baseball cap made with premium alligator skin material making it a unique and cool Father's Day gift.
· Attractive Alligator skin pattern
The original skin sourced from alligators makes this cap attractive. These caps are usually made from fabric, but the usage of this leather, its shine, and unique patterns collectively make it a unique gift.
· Classy shades look great with every outfit
The cap is available in classy brown and black shades. These cap shades go very well with different outfits and dress codes without many styling problems.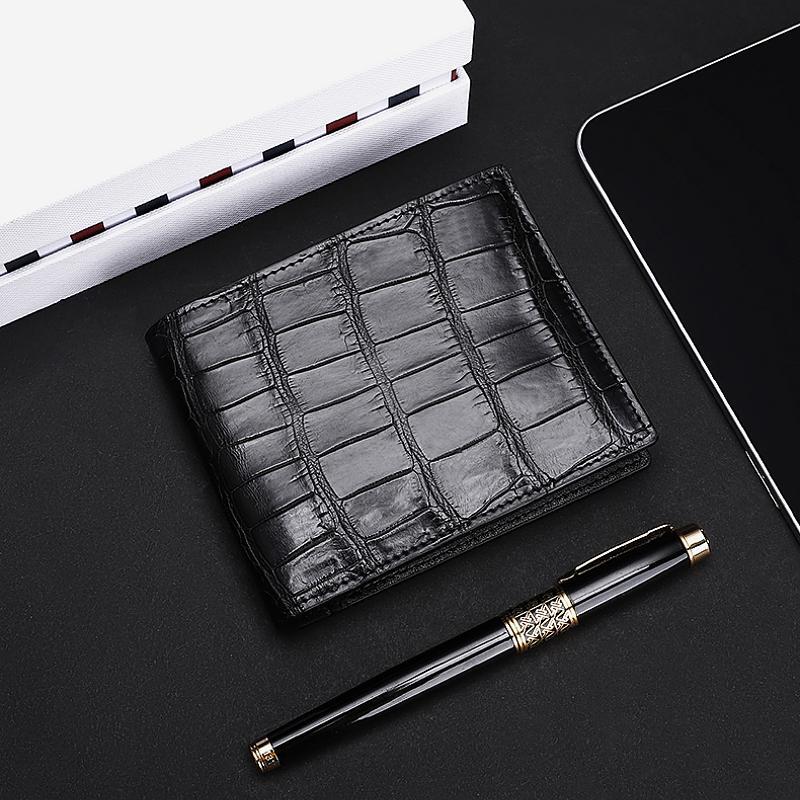 5. Genuine Full Alligator Skin Wallet for Men
Any father will always keep this Genuine leather Alligator skin wallet with him. The beauty of this wallet is its premium craftsmanship, unique skin patterns, and high durability.
· Classy and sophisticated
It is a sophisticated yet classy gift for any father. Your father's interests do not matter the most since it is a generic but premium gift that will be in his pocket every day.
· Intuitive design to carry everything
Thanks to its intuitive design, one of the best things is its practicality. The wallet houses multiple cards and cash while keeping its outlook compact so your father can comfortably carry it in his pocket.
Make your father feel special with unique surprise gifts
There are different types of dads out there. For instance, there will be a tech dad, an outdoorsy dad, a handyman dad, a chef dad, a sports dad, or a cool dad who does it all. You must be very careful about their interests when finding a gift for them. For example, gifting expensive kitchen items to a sports dad won't make sense.
Considering that, the unique and premium alligator leather gifts will make a perfect surprise gift item for your dad. The best part about these is that they work with everyone regardless of their interests, activities, or lifestyle.
Bottom line
Kids don't usually get a lot of opportunities to show their love for their fathers, and one of the few opportunities is Father's Day, which comes once every year. That's why finding the perfect gift for your father is the most important thing. Remember that anything with a huge price tag won't make much sense if your father has no interest in it.
That's why going for our premium alligator leather surprise gifts will make this Father's Day more special. These are timeless and not restricted to anything, which makes them all great gifting options.