Crocodile Skin Bags Vs. Calfskin Bags: Which is Better?
Whenever you want to buy premium bags you can get different choices including many leather options. Two of the most common leather types include crocodile skin and calfskin which are used for making bags. When comparing these two there are not a lot of differences. You will find a few technical differences to help you make a decision.
So, this guide is our comparison of the crocodile skin and calfskin bags to help you choose the better one.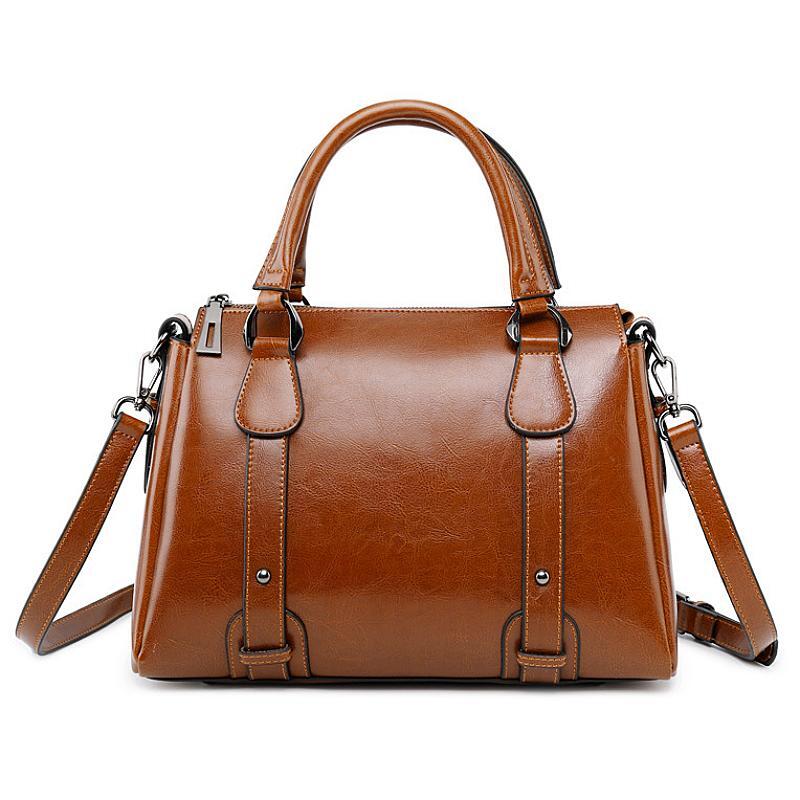 What is crocodile leather?
This type of leather comes from crocodiles and the most unique and attractive thing about this type of leather is the pattern and feel of the skin. It has a scaly finish unlike any other material and this leather has amazing dyeing capabilities. Due to all these reasons, it is widely used in the fashion industry for making bags, belts, shoes, jackets, etc.
What is calfskin?
Calfskin is one of the types of leather that comes from the hide of a young cow or a calf. Since this leather comes from a young calf, it has a very fine grain and a very smooth texture compared to other types of leather from a cow. This finer grain and smooth texture of calfskin make it a popular choice for the fashion industry for making bags, jackets, shoes, etc.
Crocodile skin bags vs. Calfskin Bags. Which one is better?
Crocodile skin and calfskin are both premium leather options and have much in common when bags are made from them. However, there are some differences in these leathers that we will be discussing here. By the end of this comparison, you can easily tell which one is better for you.
1. Patterns of leather and their appearance
Starting with the difference many people notice at first. In the crocodile skin bags, you will note unique patterns with scales. Each bag will have unique patterns. On the other hand, calfskin bags come with a much finer finish even if the leather gets designed afterward.
Selecting one depends on your taste since calfskin will be a preference for those who like minimalist designs. Crocodile skin bags will be best for those who want attractive things.
2. Maintenance requirements
Next up are the maintenance requirements. These days almost every leather type requires maintenance including cleaning and polishing routines. However, these requirements increase when it comes to crocodile skin bags. This type of leather can get dirty more quickly and may lose its moisture. So, you must clean and treat it regularly. On the other hand calfskin leather does not need that much maintenance from you.
3. More variety of options is available
If you're looking for a variety of options, crocodile skin bags clearly win in this comparison. It is because these bags are already available with many varying design elements and you can also get multiple colors. Additionally, these bags can be further customized. On the other hand, calfskin bags have a more uniform appearance so the chances of finding a wide variety decrease.
4. Durability and resistance
Durability and resistance to wear and tear are important consideration factors for many people. This factor is important as it determines the longevity and performance of the product over time. In this case, the crocodile skin bags make a better option due to the high durability of this material. Although calfskin bags are also premium the material is soft and not that durable which makes it less resistant to wear and tear.
5. Weight of the bag
Although small bags do not matter much, they can be crucial in defining your experience with large bags that you must carry for a long time. Calfskin generally comes from younger animals, making it thinner and lightweight.
Crocodile leather, on the other hand, is thicker and heavier. That's why the weight of a crocodile skin bag will be higher and calfskin bag will be lightweight which will be more comfortable to move around with.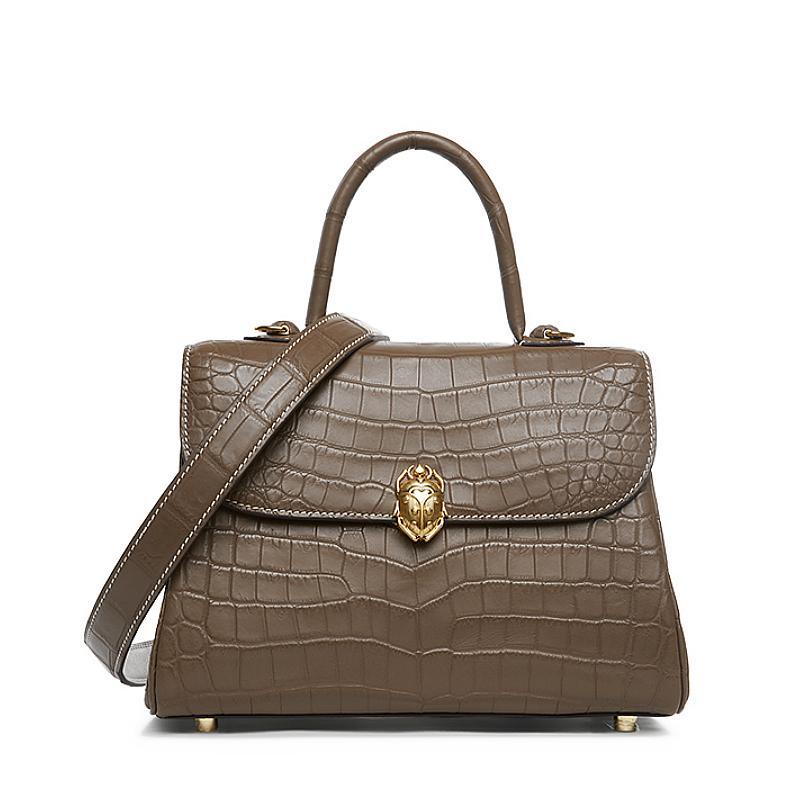 6. Pricing
While both are considered premium items, some users still go after the price their product holds. If you want a more affordable product with better value for money, then calfskin bags are the way to go. Otherwise, choose crocodile leather bags. This material is rare to find in its genuine form and most options available are just fake crocodile leather.
So, if you find the original material it will come with a high price tag.
7. Softness of leather
The softness and flexibility of the bag's leather can impact your overall experience. The softer leather that offers better flexibility can make using the bag easier and in this comparison the calfskin bags make more flexible options. While crocodile skin bags are also a considerable option, they are not as soft and easier to work with.
8. Resistance to stains and marks
Crocodile leather is harder and more durable, which makes it resistant to minor scratches and marks. Calfskin is softer so it can easily get stains or marks even when used carefully.
9. Lifespan
Do you want to get something that lasts very long? Going for genuine leather will help you, but there are different leather products. For instance, a crocodile skin bag will typically last between 5 to 8 years with normal usage. On the other hand, the calfskin bag may last up to 10 years with proper maintenance. Now it depends on your personal preference on which of these bags you want to buy.
10. The size of the bag available
Although size will not be a major concern if you are looking for a small bag, if you want a bigger bag, selecting the right material can impact the finish of the product you get. Calfskin bags are generally smaller, but larger ones can be made by uniformly joining bigger pieces.
On the other hand, crocodile skin bags are typically larger, but achieving a premium finish can be a little more difficult when multiple pieces need to be joined.
Final Words
Choosing between these two types of leather can be tough due to their many similarities. However, if you have set your requirements straight the list of technical differences discussed above can help you decide. In short, a calfskin bag will be your best choice if you want something delicate and classy. Otherwise, go for a crocodile skin bag to get an attractive and modern look.