The Best Bags for Lawyers and Professionals
Over the years, there have been lots of suggestions on buying lawyer bags. For instance, most people talk about considering the materials used in producing such briefcases. Others have also been quick to point out that color is another factor to lookout for. Finally, there are lots of arguments about the right size of bag to be purchased. Despite all of these tips, there is no doubt that the process of buying a lawyer bag still sounds very complicated. You could end up getting something that is of low quality.
Here is the perfect solution
Are you planning to buy a high-quality lawyer bag but don't really know how? Do you know that most of such bags in the market won't offer you good value for money? There is no need to rack your brains again. This is because we have managed to put together some of the best lawyer bags that you choose from.
With the list below, you don't have to worry about how to find a high-quality lawyer briefcase that can meet your needs. Just choose from them and you are good to go. We have done all the hardwork for you to benefit from.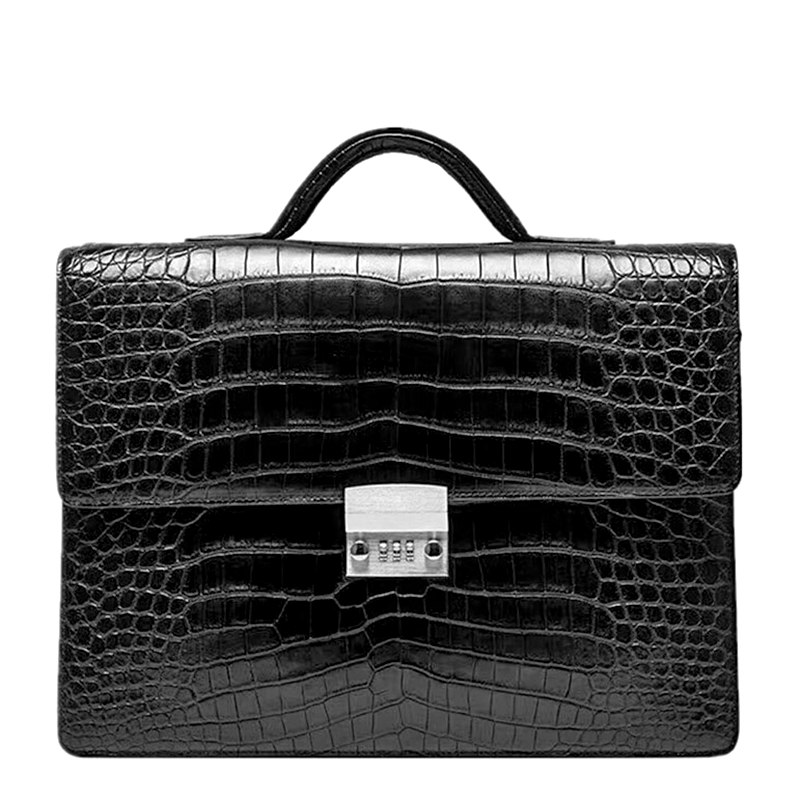 1. Alligator Leather Briefcase
This briefcase is a must-have for every lawyer that is looking to leave an indelible impression on both potential and existing clients. It comes with lots of features and functionalities that most briefcases are lacking. If you are looking for something that can enable you to carry vital documents around, this bag is the perfect choice for you. It has numerous storage options. Do you want to know the best part?
This is the fact that it comes with a password lock feature. Whether you plan to store files, phones, laptops, or other items, this is the right bag to use. Never worry about the safety of these items. It is also worthy of note to point out that it has been perfectly designed to make you stand out in public as a lawyer. This is because of how it has been handmade by some of the best artisans you can think of. The alligator skin is also 100% original.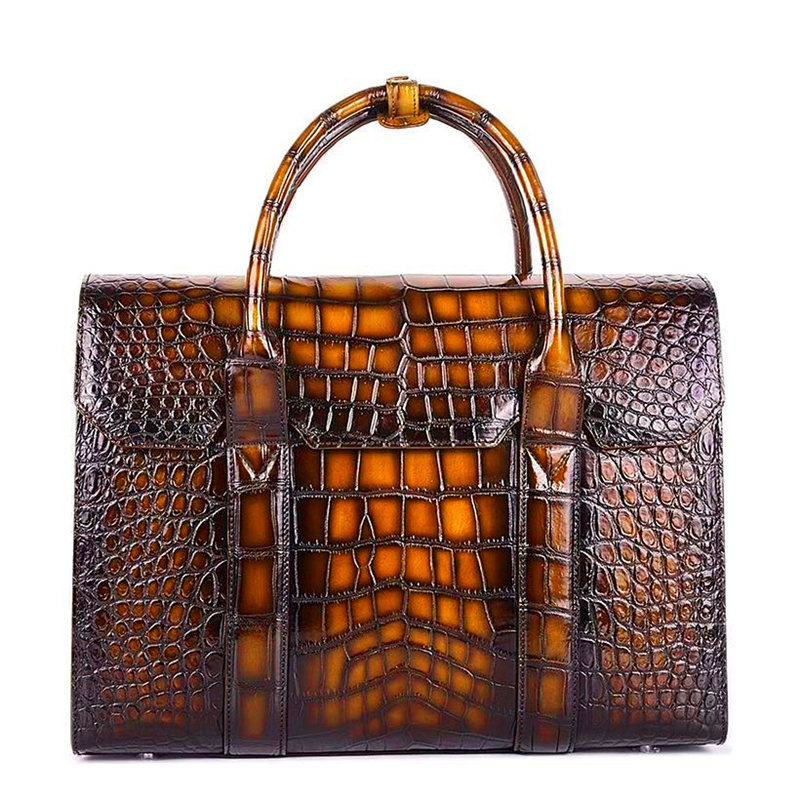 2. Men's Alligator Leather Bag
This alligator leather bag is a complete definition of perfection. Its material is original and of high quality. One of its standout features is the various storage spaces available to help ensure your files and other items are very safe while you move from one location to another dealing with clients. The best lawyer briefcases are known for one thing. This is 100% uniqueness. For instance, its design is not just sleek but also very impressive.
This one has been uniquely designed to meet your needs. Looking professional doesn't have to be complicated. You only need the right briefcase or bag as a lawyer to make potential and existing clients hold you in high esteem. This men's alligator leather bag can help out in such regards. There are lots of color options you can choose from. These could be burgundy, brown and blue.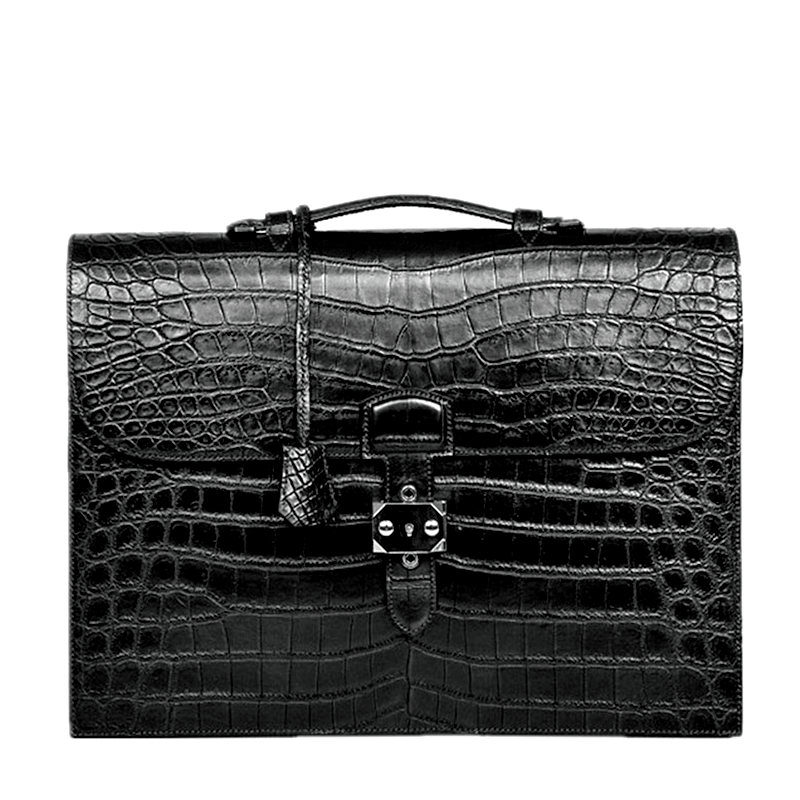 3. Alligator Leather Briefcase with Lock
This is one of those lawyer bags you don't come across too often in the market. The reason is because it is a combination of unrivaled features and efficiency. In a bid to meet your needs, its producers have ensured that no stone is left unturned in the design process. You can be rest assured that none of its features has been compromised. For instance, it has various compartments which can be used for storing items in the safest manner.
This bag has been produced with cutting-edge technology. Given its original leather, there is no doubt that it can withstand the harshest of conditions. It can be used to carry various items from one destination to another. This has been made possible due to its rugged nature. If you have been searching for a briefcase with a custom design, this is one of the best amongst others.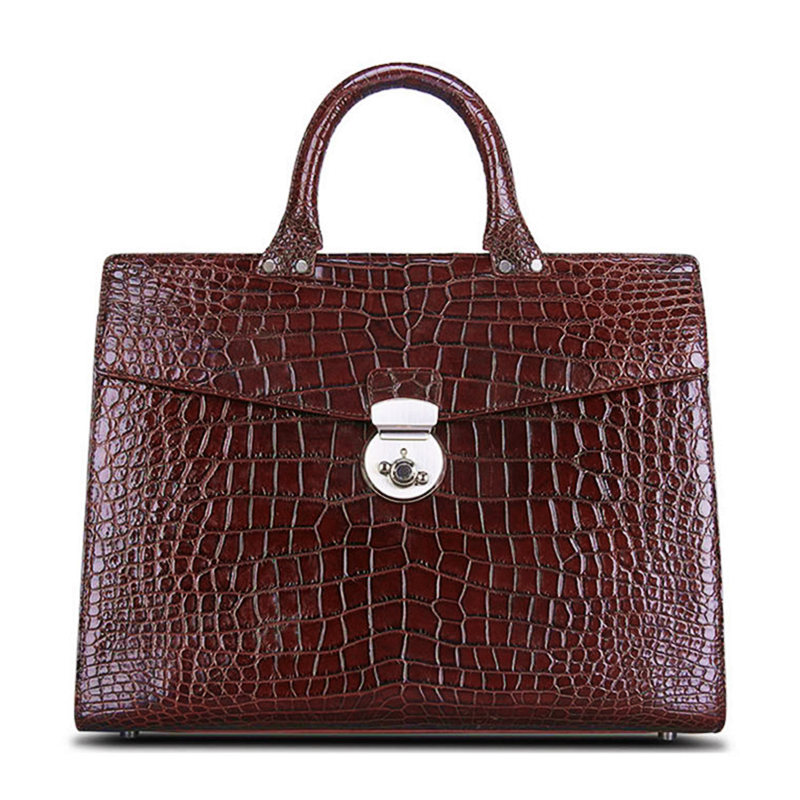 4. Luxury Alligator Lawyer Bag
The most important thing you want to do as a lawyer is to be professional in front of your clients. This can increase your chances of being hired to handle their cases. One of the ways to look professional is using a bag or briefcase that exudes class. Whether you want to believe it or not, such bags have a way of painting the right picture of your business in the mind of clients. Talking about a lawyer bag that ticks all of these boxes, this luxury alligator bag comes with features that are tested and proven.
It is one bag that doesn't just secure all of your items. Instead, it does such in style. For instance, you can easily carry it around due to its lightweight nature. Getting high-paying clients means you need something classy to convince them of the legal services you are rendering. With this bag, clients will definitely rate your services very high. Originality is what defines its features. This is evident in the leather and other materials used in its design.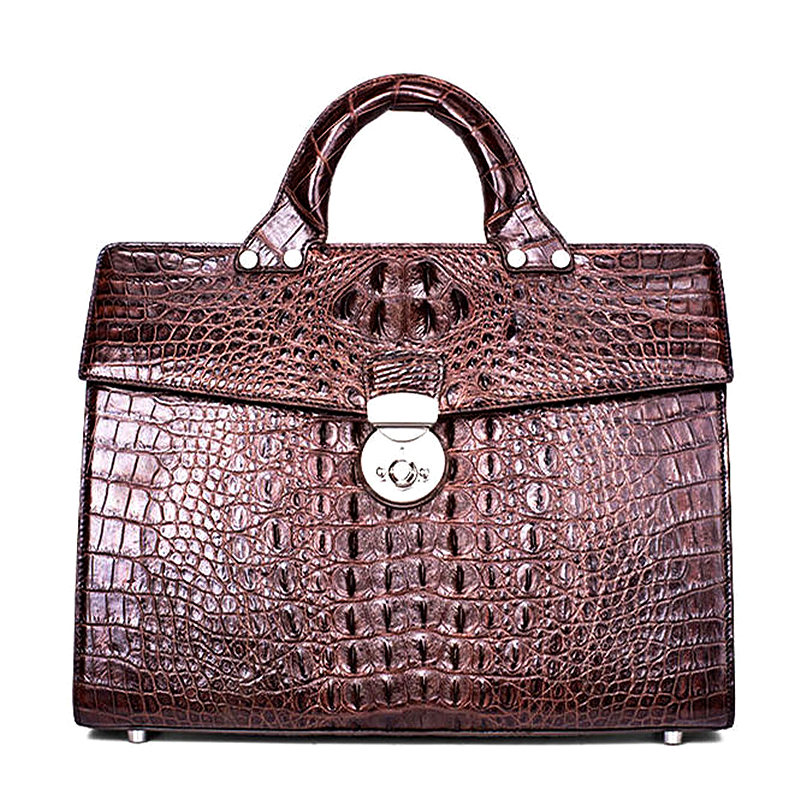 5. Men's Classic Original Crocodile Leather Briefcase
It is always very difficult to stumble upon bags which combine functionality and fashion. Most of the time, one will always be compromised for the other. However, this men's classic original crocodile leather briefcase ticks all of such boxes. Its impressive classic design means that you can exude unbelievable confidence while discussing with clients.
Whether you plan to store a phone, laptop, files, and other items, this is the right briefcase you can make use of. The storage options that it makes available for users are numerous. Its material is also original. This means it can stand the test of time and offer you good value for money. In a nutshell, this classic bag is durable, spacious, and has been made with genuine crocodile leather.
Final Words
The options explained above are perfect for every lawyer who wants to appear professional before clients. Therefore, it is recommended to choose one that can meet your needs. You will be amazed at the impression they can have on your clients.