How to Pick the Right Alligator Skin for Boots and Shoes
  If you want to use alligator skin to work with that then you have to know how you can use it for the sake of getting the best results.
  If you want to choose footwear made by the skin of alligator you must know the important things about the leather got from the skin of alligator before having them in your wardrobe. Mostly people get the leather of alligator skin from the Paris.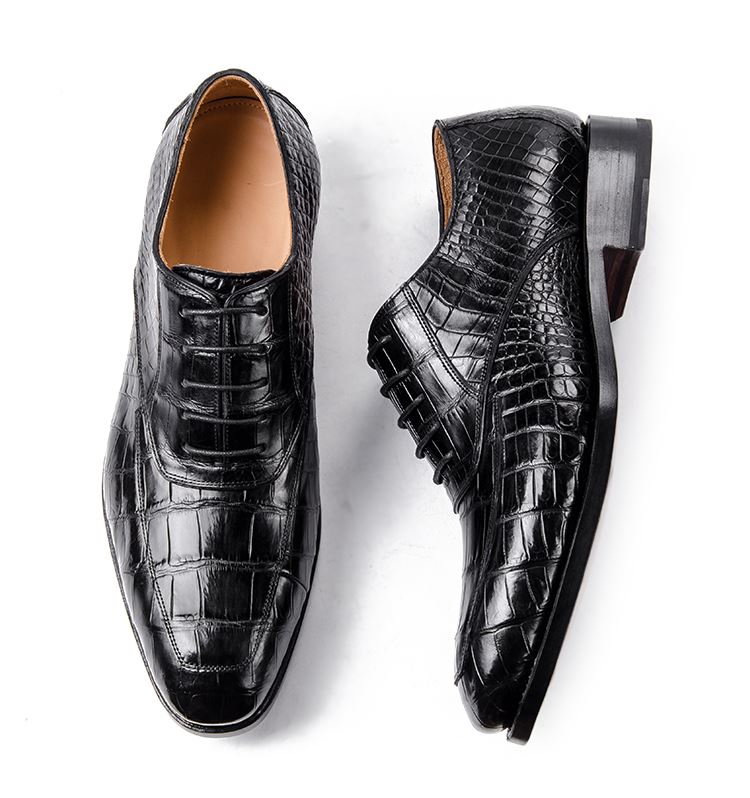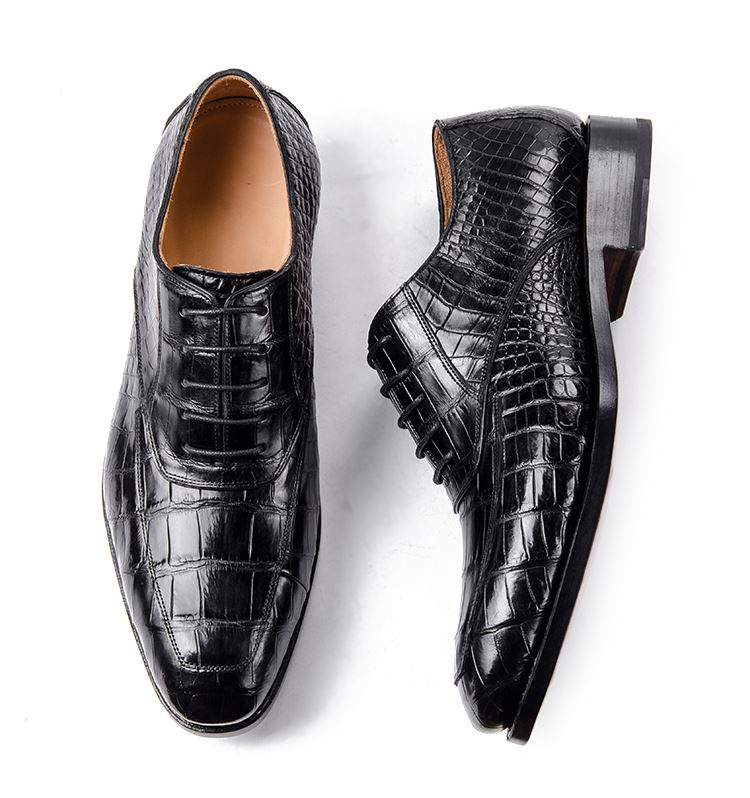 How to cut the skin for shoes or boots perfectly
  You have to buy two skins for making a single pair of boot or even for a single pair of shoes. You can cut one skin from two places to use that skin for making a shoe or even for boot. You have to cut one skin from the belly and the other piece you can get by cutting that from tail side to get perfect pieces to make a shoe. After cutting these two pieces from the skin of the alligator, remaining skin parts you can use for the purpose of foxing of a shoe or boot. But while cutting the skin of alligator you need to concentrate on the pattern of skin more. Because for getting the same pattern for both of shoes or boot you have to cut the skin from the same place of both alligator skins. Cut out the same pattern of skin from the belly as well as from the tail of both of skins. Otherwise, you will have the difference in your both shoes' design or in the design of both boots.
  While selecting the alligator skin for your boots or shoe pair you want to stay in your budget even though you want best shoes and boots for your feet. So you can see the following things before choosing alligator skin for your footwear.
Maintain the budget
  Though you want to make your footwear with the best leather and you also do not want to go out of your range. So, if we see different types of skins of alligator according to the expense we can have two skin types of the alligator that can be fit into everyone's budget easily. One is Caiman skin and other is Nile leather.
Caiman is the cheapest one type of alligator skin. While Nile leather is a bit expensive than Caiman.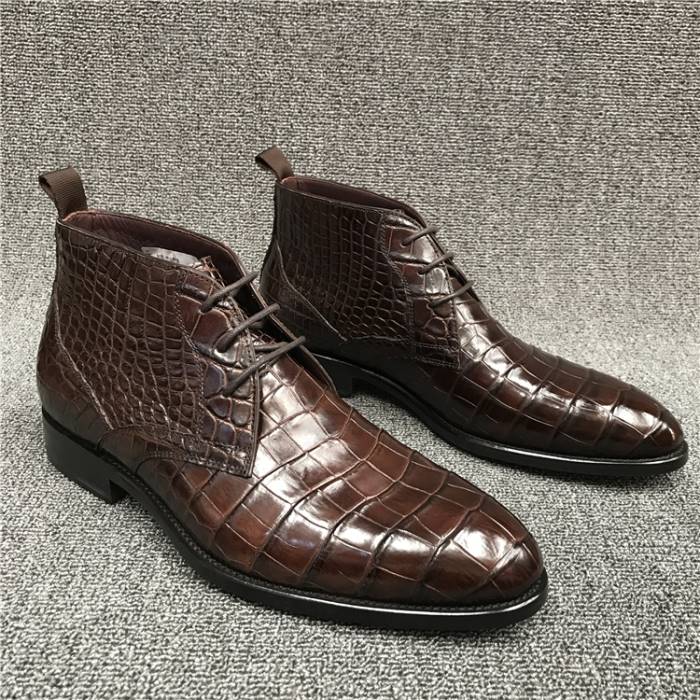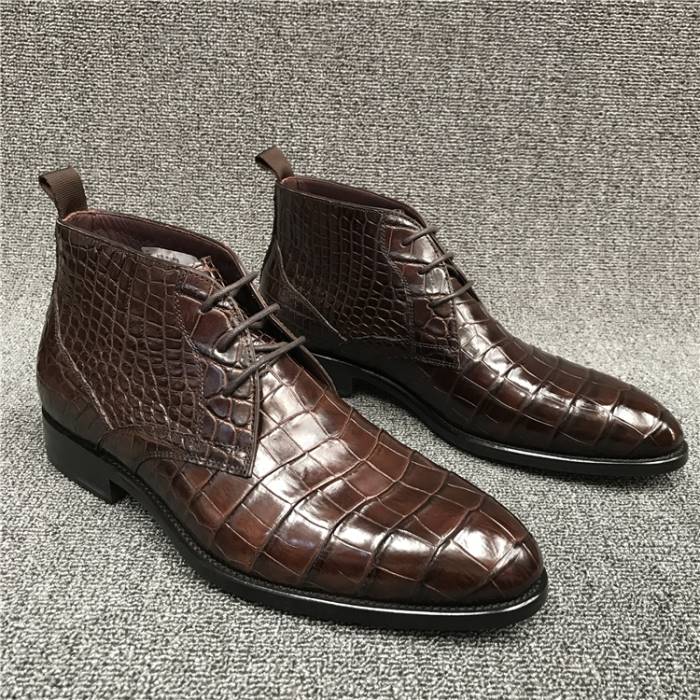 How to have flexible Shoe or boots
  If you are going to make your pair of shoes with the Caiman Skin type of alligator then keep it in your mind that this is not so flexible type of leather. While if we compare Caiman skin with the Nile leather is more flexible. Although Nile leather is expensive but it is more comfortable in wearing.
How to take care of your shoes or boots, made of alligator skin
  If you are going to have footwear made by Caiman skin, then keep in mind that it is not flexible so it got stretch marks easily and need extra care to keep them neat. While Nile is easy to carry as well as easy to clean.
  Everyone wants to have best and most comfortable footwear but before buying something try to know most about that.
  Recommended Fashion Crocodile and Alligator Skin items: crocodile boots, alligator boots, crocodile backpack, alligator iPhone X case, crocodile iPhone X case, alligator apple watch band, crocodile apple watch band, alligator briefcase, crocodile belt, crocodile bag, crocodile handbag, crocodile wallet, alligator handbag, alligator bag, alligator wallet, crocodile jacket, alligator jacket.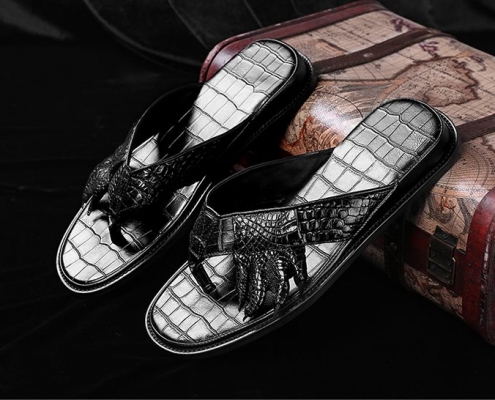 BRUCEGAO
https://www.crocodile-bag.com/wp-content/uploads/2019/02/Best-Slippers.jpg
546
710
Jacket Gaoyzy
https://www.crocodile-bag.com/wp-content/uploads/2018/11/BRUCEGAO-Crocodile-Bags-Logo.png
Jacket Gaoyzy
2019-02-12 13:15:54
2019-02-12 13:23:34
The Best Slippers for Men 2019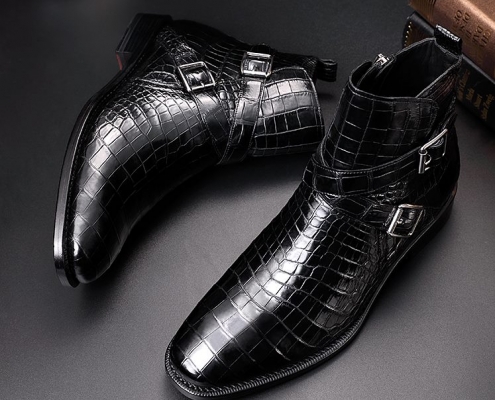 BRUCEGAO
https://www.crocodile-bag.com/wp-content/uploads/2019/02/BRUCEGAOs-Alligator-Winter-Boots.jpg
735
747
Jacket Gaoyzy
https://www.crocodile-bag.com/wp-content/uploads/2018/11/BRUCEGAO-Crocodile-Bags-Logo.png
Jacket Gaoyzy
2019-02-08 12:16:41
2019-02-08 12:16:41
The Best Winter Boots For Men 2019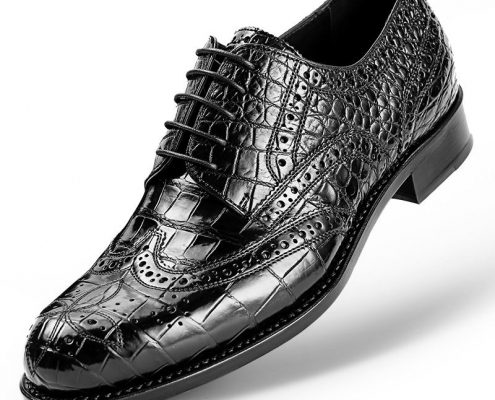 brucegao
https://www.crocodile-bag.com/wp-content/uploads/2019/02/Alligator-Brogues-For-Men.jpg
800
800
Jacket Gaoyzy
https://www.crocodile-bag.com/wp-content/uploads/2018/11/BRUCEGAO-Crocodile-Bags-Logo.png
Jacket Gaoyzy
2019-02-03 05:01:17
2019-02-03 05:01:17
The Best Brogues For Men 2019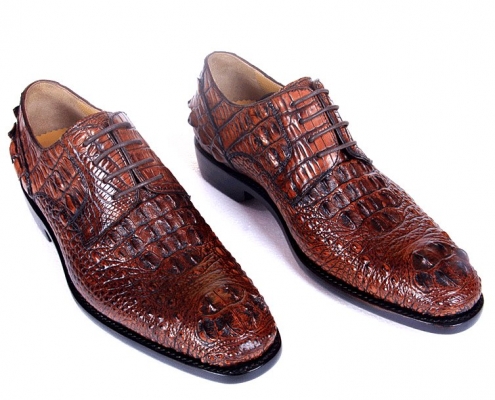 brucegao
https://www.crocodile-bag.com/wp-content/uploads/2019/01/Exotic-Leather-Shoes.jpg
642
754
Jacket Gaoyzy
https://www.crocodile-bag.com/wp-content/uploads/2018/11/BRUCEGAO-Crocodile-Bags-Logo.png
Jacket Gaoyzy
2019-01-31 15:52:18
2019-01-31 15:52:18
The Best Shoes You Can Buy In 2019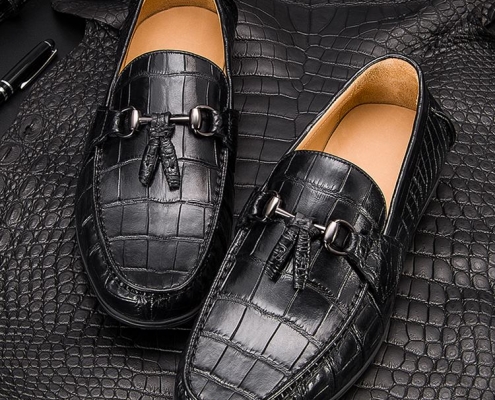 brucegao
https://www.crocodile-bag.com/wp-content/uploads/2019/01/BRUCEGAOs-Crocodile-Shoes.jpg
839
750
Jacket Gaoyzy
https://www.crocodile-bag.com/wp-content/uploads/2018/11/BRUCEGAO-Crocodile-Bags-Logo.png
Jacket Gaoyzy
2019-01-24 11:43:12
2019-01-24 11:43:20
Spring/Summer 2019 trends for men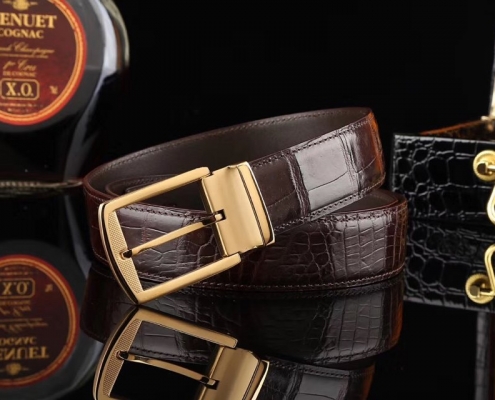 BRUCEGAO
https://www.crocodile-bag.com/wp-content/uploads/2018/12/Mens-alligator-belts.jpg
640
800
Jacket Gaoyzy
https://www.crocodile-bag.com/wp-content/uploads/2018/11/BRUCEGAO-Crocodile-Bags-Logo.png
Jacket Gaoyzy
2018-12-27 12:26:58
2018-12-27 12:26:58
How to match your shoes and belt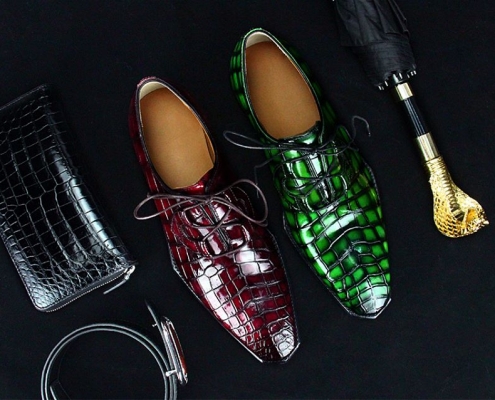 BRUCEGAO
https://www.crocodile-bag.com/wp-content/uploads/2018/12/stylish-BRUCEGAOs-alligator-shoes.jpg
638
800
Jacket Gaoyzy
https://www.crocodile-bag.com/wp-content/uploads/2018/11/BRUCEGAO-Crocodile-Bags-Logo.png
Jacket Gaoyzy
2018-12-13 04:55:44
2018-12-13 04:58:13
Want to impress this Christmas? Try one of these stylish shoes from BRUCEGAO's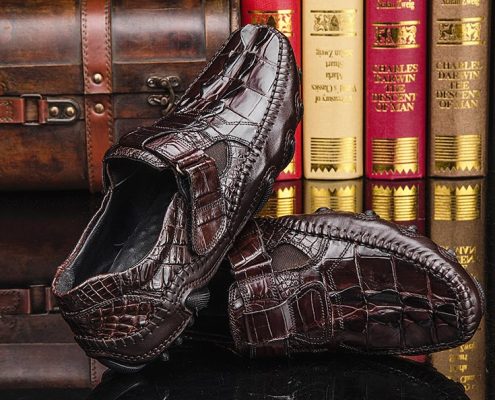 https://www.crocodile-bag.com/wp-content/uploads/2018/10/crocodile-driving-shoes.jpg
594
745
Jacket Gaoyzy
https://www.crocodile-bag.com/wp-content/uploads/2018/11/BRUCEGAO-Crocodile-Bags-Logo.png
Jacket Gaoyzy
2018-10-31 03:44:42
2018-10-31 03:53:44
How to Choose The Best Driving Shoes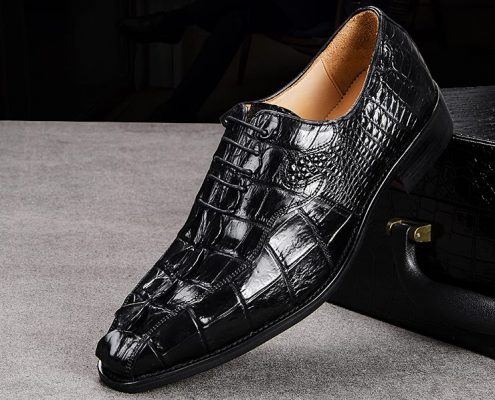 https://www.crocodile-bag.com/wp-content/uploads/2018/10/exotic-Leather-Shoes-Crocodile-Shoes.jpg
691
740
Jacket Gaoyzy
https://www.crocodile-bag.com/wp-content/uploads/2018/11/BRUCEGAO-Crocodile-Bags-Logo.png
Jacket Gaoyzy
2018-10-24 19:03:55
2018-10-24 19:03:55
Are Exotic Leather Shoes Like Crocodile Or Ostrich Appropriate For Business Settings