How to Make Great First Impression – alligator shoes, alligator briefcase
  For men, first impressions are extremely vital. Most of the time, they only have one chance to impress and that has to be perfect. Whether it's the office impressing your boss or a girl you saw at the party, the first impression is everything. If done right you will be able to get whatever you desire for, if you were unable to provide some great first impressions in the viewer's mind then you might get a second chance.
  When it comes to impressing someone without saying anything, your personality or style statement plays a big role. The best way to understand someone's personality is to look at how well dressed that man is. Dressing perfectly not only is dependent on the clothes a person wear but also the accessories or necessities he carries. Shoes are one of the best ways to make first impressions as well as the briefcase that you carry to your office or any place to work. making intelligent choices for the accessories you carry to make your outfit stand out and your personality sparkle in the crowd.
Alligator shoes:
  For men, a defining point of their personality is the shoes they wear. In order to give a great first impression on the mind of a viewer, alligator shoes are the best. Alligator leather is very soft, gentle and charming. Alligator shoes provide comfort to the person while giving him the necessary stylish vibes he seeks for. The unique texture of the shoes makes it different from ordinary shoes and this is what makes a person define his style. If you are leaving for an office meeting or interview or for a formal event, these alligator shoes can make your day. It will help you to create never lasting impressions and you will be remembered for your incredible sense of stylizing.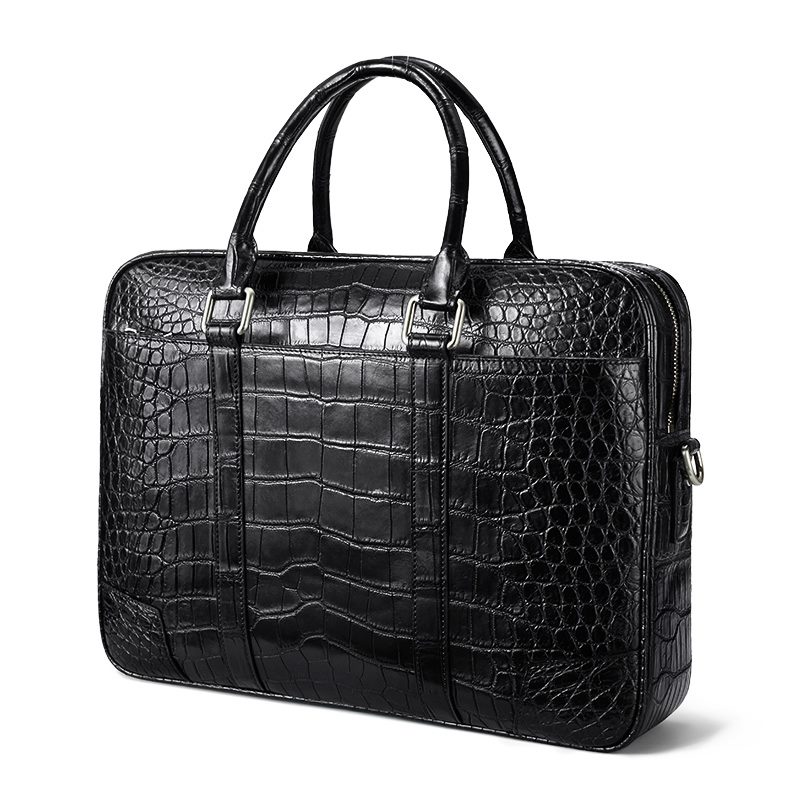 Alligator briefcase:
  Briefcases are the men's best friend while going to the office or formal meetings, the beautiful and expensive looking briefcases are extremely beneficial when trying to impress someone. Imagine yourself on a presentation day in front of many seniors and you are flaunting your perfect alligator briefcase, the whole panel will be impressed. What makes alligator briefcases so impressive is the pure elegance it provides. They are so decent that a look at the alligator briefcase can take you to some other realm, they are literally that beautiful
  Alligator briefcases are also very durable, easy to carry and affordable. You can never go wrong with an alligator briefcase, the common colors are black, tan and browns which are perfect for your formal occasions. Besides the outer finish and texture of alligator sneakers, the inner interior is also made of high-quality material. The shoulder straps are also made of good quality alligator skin that does not get damaged over time. Your everyday items can easily be adjusted in the briefcase and the alligator briefcase provides you with the comfort and satisfaction you need. These alligator briefcases are the best way to create lasting impressions.
  Recommended Fashion Crocodile and Alligator Skin items: Crocodile iPhone XS Max case, crocodile iPhone X case, crocodile shoes, alligator shoes, crocodile backpack, alligator iPhone Xs Max case,  alligator apple watch band, crocodile apple watch band, alligator briefcase, crocodile belt, crocodile bag, crocodile handbag, crocodile wallet, alligator handbag, alligator bag, alligator wallet.