How to Clean White Leather Shoes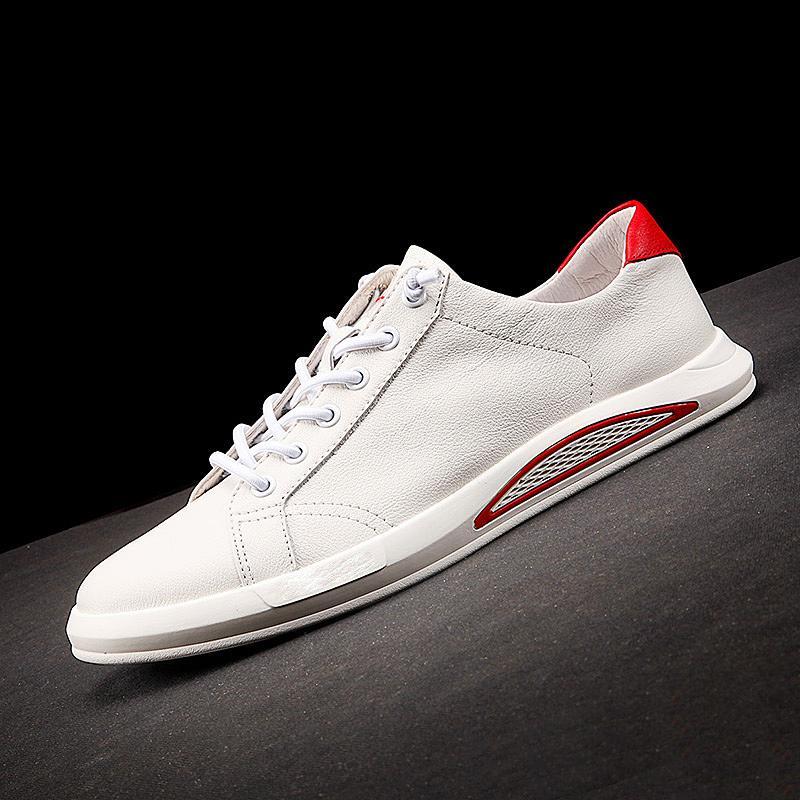 White leather shoes are so in a trend that everyone yearns to own a pair. White shoes surely look classy and trendy. White color shoes go with every colored dress and enhance the look by adding grace and sophistication to the look. Though white leather shoes look great and pure leather makes it a heaven for your feet with comfort but the struggle to clean those white shoes is real. This is because the white color catches dirt and stains quickly with the visible impression of untidiness which you obviously won't appreciate. Light color shoes are more prone to get dirty and dusty quickly. Sometimes the dirt stains get so stubborn that they won't come off with simply cleaning the shoes with a piece of cloth and destroy the entire appeal of your shoes. If you struggle to clean your white leather shoes then follow these tips to make your shoes shine as new.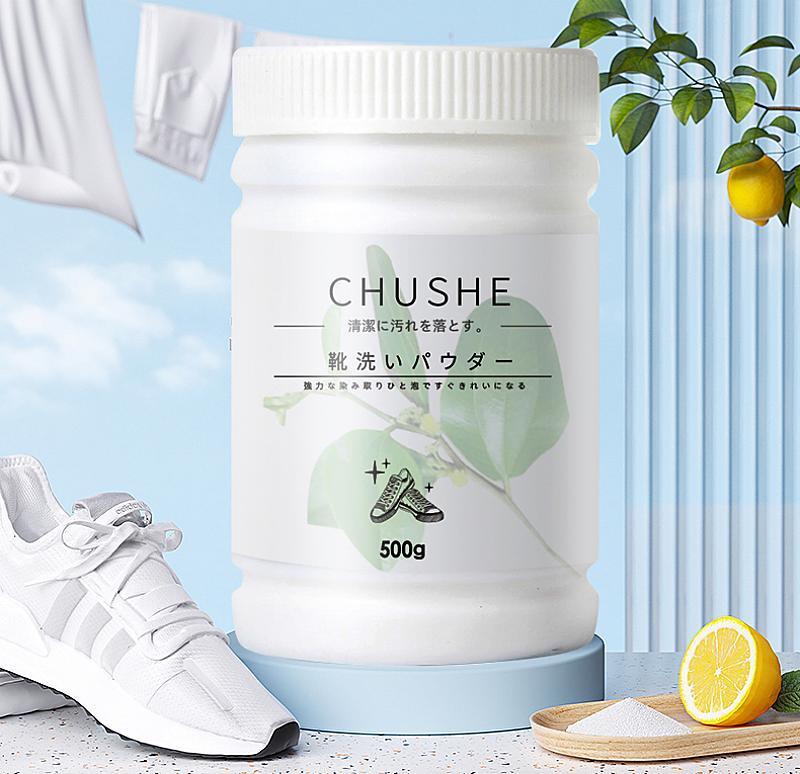 Use baking soda to clean white leather shoes
Clean your white leather shoes with this amazing baking soda therapy and flaunt them in your neat and tidy shoes. You have to follow all these steps to get the desired results:
Start with removing shoe laces, any sort of embellishments, and insoles. Removing laces and other embellishments helps to get easy access to slightly covered parts of the shoes. This aids in thorough cleaning.
You can wash shoelaces separately. They can be easily washed in the washing machine or even by soaking them in detergent water. If the laces are too old and look ragged then you can even buy a new pair of laces to upgrade the look of your shoes.
Afterward, start cleaning your shoe with a clean damp cloth. All you have to do is to dip a microfiber clean piece of cloth in water, squeeze it properly and then clean the leather portion of the shoe with the damp cloth. It is essential to squeeze it properly to get rid of excess dripping water. When you are cleaning pay special attention to the areas that trap dirt the most. While cleaning also takes care that you change the side of the cloth or move it to prevent yourself from cleaning with a portion of cloth that is already soiled (with the dirt on the shoe).
Put your shoes to dry out indoors for around 15 minutes.
To clean the non-leather soles of the shoe you can use a melamine sponge. As this sponge can damage the surface of the leather so it is not recommended for the leather area.
To get rid of scuff and dirt marks you can make soap water, dip a clean cloth, and start rubbing the shoe in a circular motion. It is always good to start at the front area and then move toward the sides and soles.
To remove extremely stubborn marks you can sprinkle baking soda on an already damp piece of cloth. Then gently rub the baking soda cloth on the shoe in a circular motion to get rid of unwanted stains.
Clean any excess soap or baking soda residue with a clean damp cloth. After properly cleaning keep the shoe indoors and let it dry out before inserting back the laces or insoles.
If you feel there is scope for improvement in the result then you can repeat the process.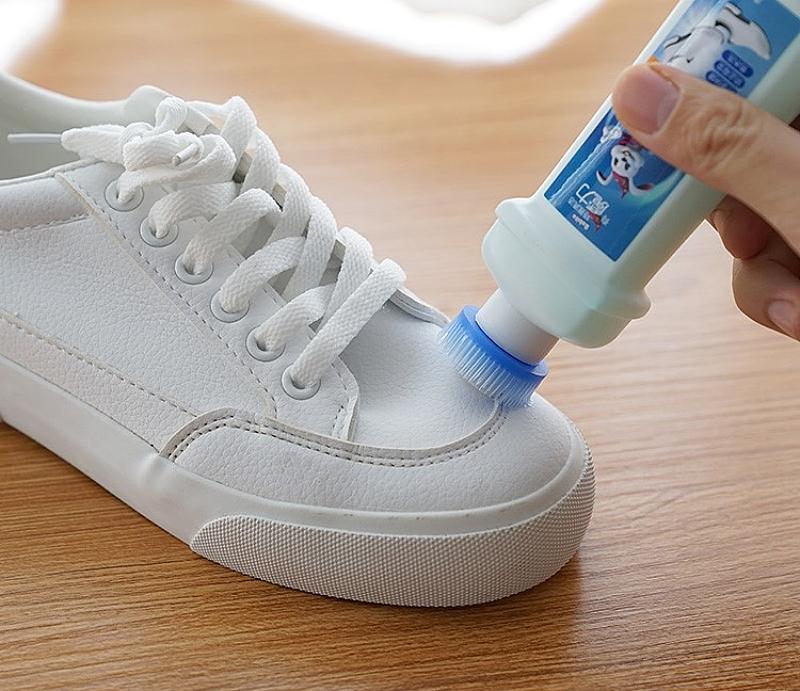 Use toothpaste to clean white leather shoes
Using toothpaste can do wonders to bring back the original white color of your leather shoes. Follow these steps to enjoy a walk in your white leather shoes:
Clean the shoes with a dry cloth to remove dirt and dust particles.
Free your shoe from laces. You can wash laces separately in a washing machine or by soaking them in soap water if they are dirty.
Clean your shoe with a damp (perfectly wring) cloth to make the surface damp
Put a small amount of toothpaste on the leather shoe and rub it with your fingers.
Make sure that you use gel-free whitening toothpaste on your shoes with no added dyes. This is because artificial dyes in toothpaste can leave a stain mark on white shoes instead of cleaning those.
After you spread the toothpaste on the entire surface with a special focus on the problem area, rub the toothpaste with a mild-bristled toothbrush. Make sure to rub with a circular motion with special attention to the stubborn stains. Don't put too much pressure because it can damage the leather surface. A gentle circular rub will do the job.
Once your shoes are free from stains, remove the toothpaste layer with a clean piece of cloth or towel. If you feel that the toothpaste is not removed properly then you can soak the cloth or towel in warm water, wring it properly and then clean the shoe.
Afterward, dry any water residue by cleaning the shoe with a clean dry cloth
Keep the shoes aside to dry out indoors (with no exposure to sunlight)
Once properly dried out, the shoes are ready to be laced up!
You can repeat the process if you want to clean it further.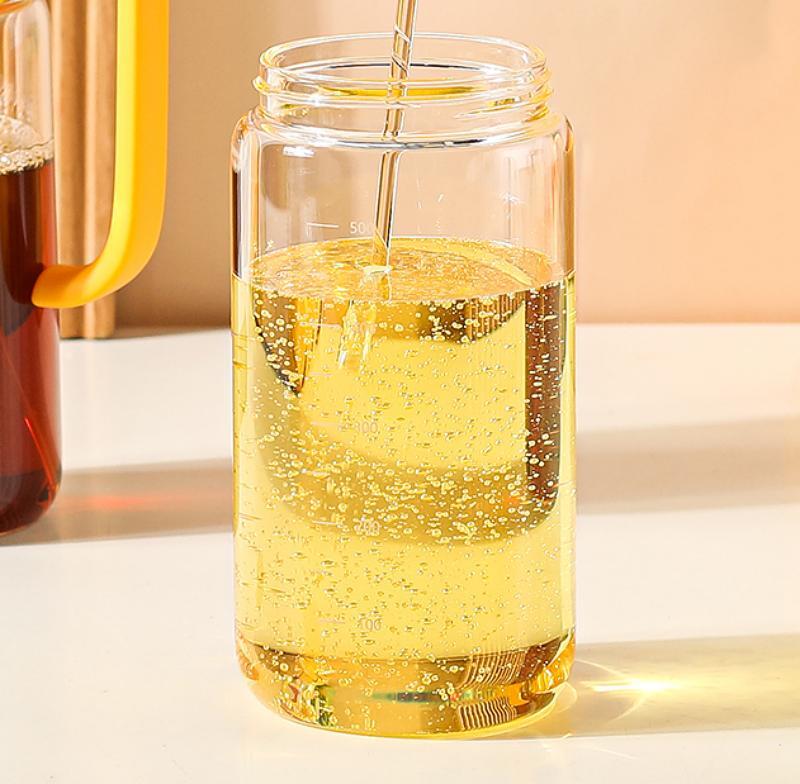 Use vinegar and olive oil mixture to clean white leather shoes
Vinegar and olive oil mixture can do wonders to clean your white leather shoes.
Make a mixture of vinegar and olive oil by mixing one-fourth cup of vinegar and half a cup of olive oil and put it in a spray bottle for easy usage
The mixture can separate so you have to keep shaking the spray bottle while spraying it all over the shoes. Make sure that you cover the entire surface area with a special focus on the problem area (the area with stubborn dirt stains)
Leave your shoes for at least 5 minutes to let the mixture settle on the surface of the shoes properly
After 5 minutes, wipe the shoe with a soft dry cloth preferably a microfiber cloth to clean the mixture. As you clean off the layer of mixture, you will visibly see the removal of the stain. Make sure that you gently rub the dry cloth and do not scuff as it can damage the leather surface.