How to Choose the Right Apple Watch Band
Everyone wants to do everything faster in today's fast-paced world, including receiving notifications on their wrists and monitoring their fitness level with a glance at their wrists.
Who can do it better than an apple watch when you need to set an alarm or receive a reminder for something, from heart rate monitoring to ECG readings? It helps you to make calls, send and receive messages with ease, and the list is growing.
Apple watches are essential in today's fast-paced world because they allow you to keep track of all of your important information on your wrist. It is also very important to protect your Apple Watch by providing it with luxurious Apple Watch bands. We will discuss some of the ways to wish you can choose the right apple watch bands.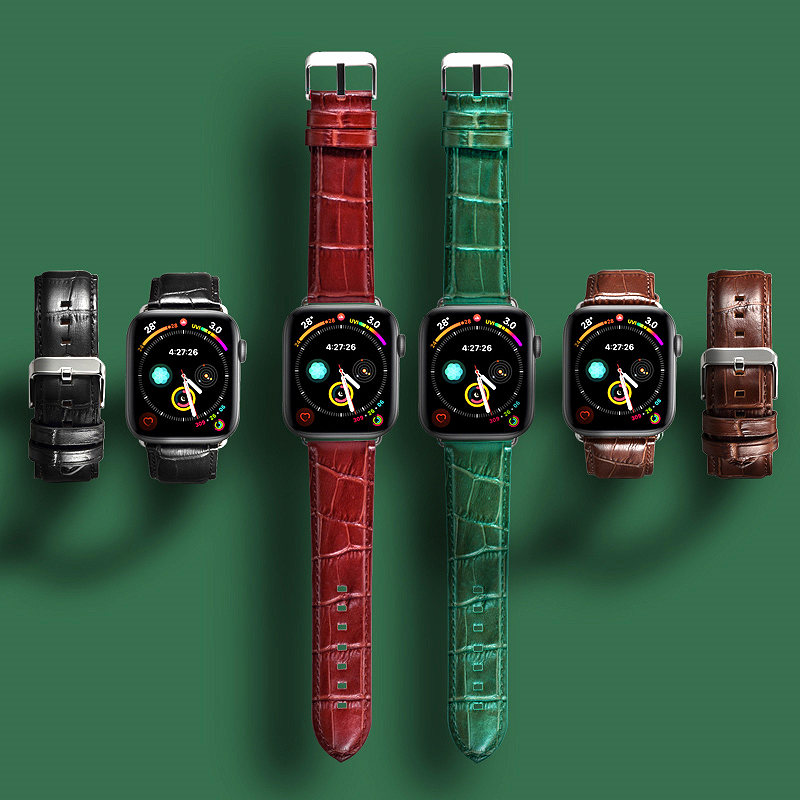 Things to consider while purchasing an Apple Watch band
For those who want to take charge of their lives, having an Apple Watch is both a necessity and a luxury. If you're careful enough to buy a luxurious Apple watch, why not compliment it with a luxury Apple watch band?
It is difficult to choose among the variety of Apple Watch bands available. Let's have a look at some of the features you should look for in the Apple Watch band.
1. Made up of quality material 
The Apple Watch band that you want to purchase for yourself must be made up of quality material. Apple provides luxurious products so you should also take care of the accessories your purchase for them. Various companies are providing the best leather apple watch bands made up of exotic leather.
It is recommended not to settle for less you should have proper information about the material used in the Apple Watch band before you purchase it. There are various types of exotic leather crocodile, lizard, alligator, ostrich, etc which look luxurious and attractive. This is one of the most important things you must consider before purchasing an Apple Watch band.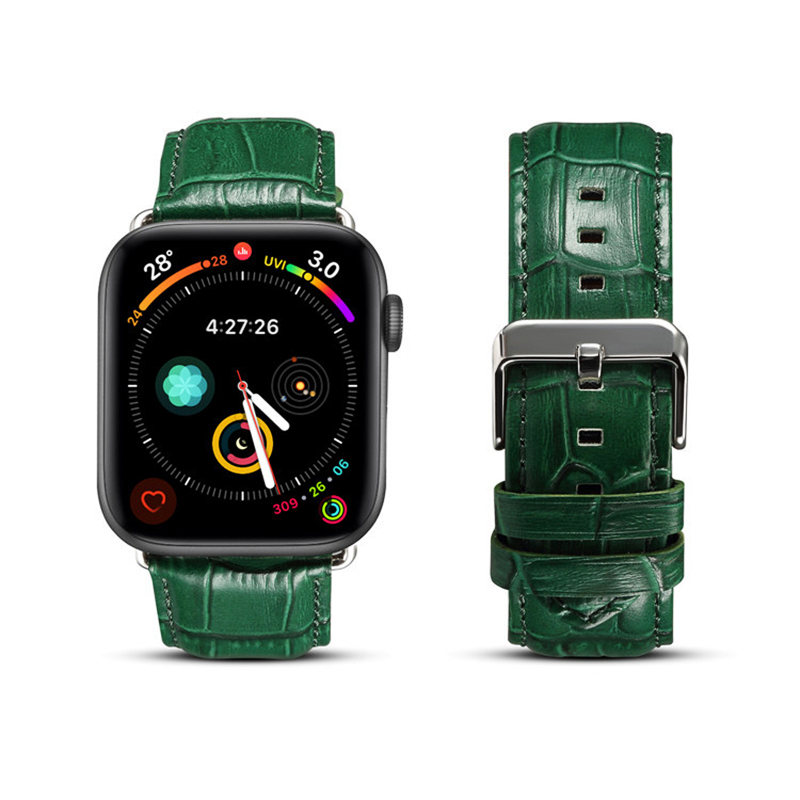 2. High quality
The watch band that you are purchasing must be of high quality. You should purchase from a known and popular brand which has a reputation in the market. This will save you from a lot of inconvenience regarding the quality of the Apple Watch band. High-quality material speaks for itself you will know just by the texture and look of it.
However, you must ask your shopkeeper to provide you with proper information about the quality of the product. You cannot wear low-quality watch bands along with an Apple Watch because it will not have any match at all.
If you are investing too much in having apple watches then don't compromise on the quality of the watch band too just to save some money. High-quality Apple Watch bands are expensive but they are very luxurious and long-lasting providing you with long-term benefits.
3. The durability of the Apple Watch band
You must check the durability of the product you are purchasing. It is not possible to keep changing the Apple Watch bands now and then. The one you are purchasing should be durable enough to serve you for a longer time. It is a known fact that you have to wear your Apple Watch band while working out which can make sweat come in contact with your Apple Watch band.  If it is not durable and of high quality, it will likely get damaged in no time.
You have to check for durability before purchasing because of all these factors. Most of the branded Apple watch bands also come with a warranty so that you can change it within the given time.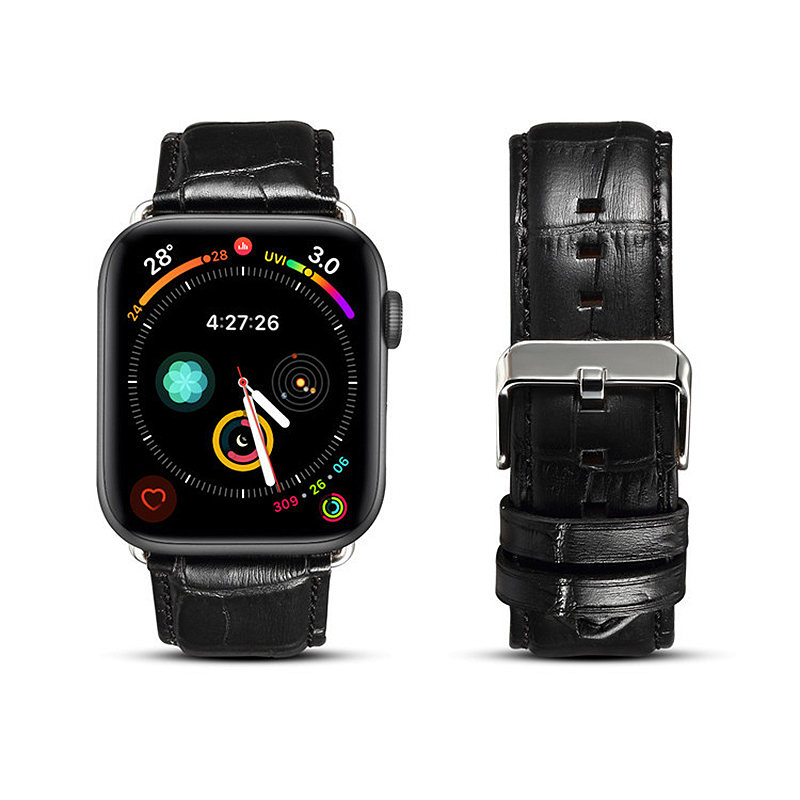 4. Check out the variety available 
It is not necessary to stick to the usual design of Apple Watch bands. There is a lot of variety is available which can have your favorite color and design. Check out the whole collection of Apple Watch bands before going for the usual and mostly used apple watch band.
You can have your favorite design along with a stylish look. There are a lot of designs Manufactured every year according to the interest of people. You should go for the latest designs which appeal to you the most.
5. Latest styles
Every year new styles are released for Apple Watches you can change your Apple Watch bands according to the latest styles. It will give you a trendy and groomed look while also keeping your Apple Watch updated and secure. It is recommended to go for the latest designs according to the requirement of your Apple Watch so that it can have all the latest features.
The latest styles of the Apple Watch band will also make your watch work effectively. Before purchasing you must consider the design and when it was released. This will make your pick easy but we recommend going for the latest style to make everything convenient for yourself.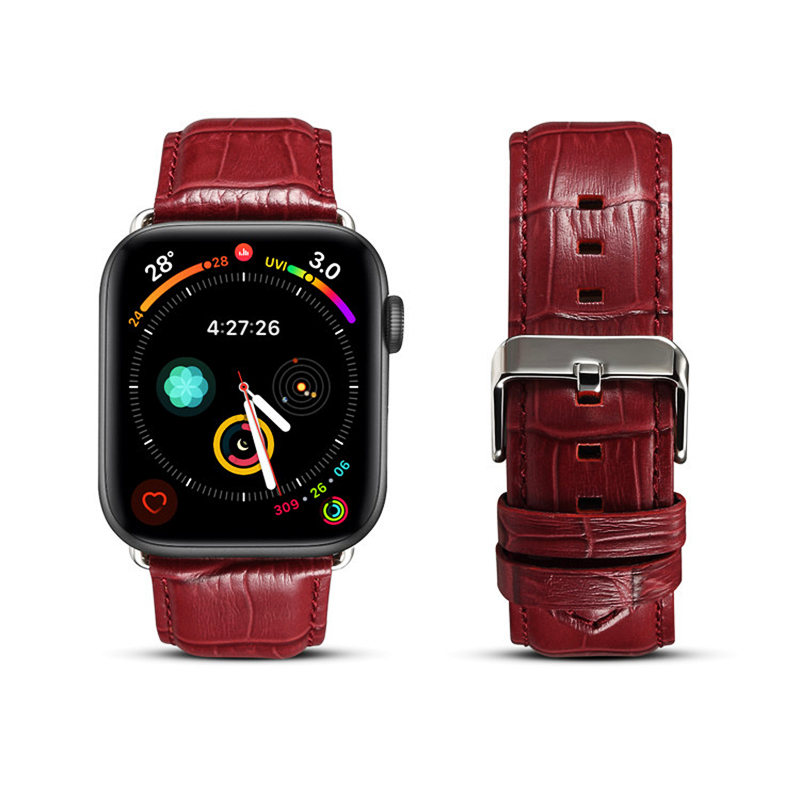 6. It should be unique and attractive
It is not necessary to follow the crowd, you can make yourself stand out from all others. Look for the Apple Watch bands that are unique and attractive. You can purchase unique designs from a lot of available brands which produce their products on the level of excellence.
If you are investing in your Apple Watch it is important to look for the accessories which make it unique also beautifying its features. This will increase the value of your Apple Watch; it will benefit you a lot and also impress others.
7. Purchase within your budget 
Apple Watch bands are mostly expensive but you do not have to go out of your way to purchase them. There are a lot of affordable Apple Watch bands available which have the highest quality and beautiful texture.
Look around before purchasing so that you can save a lot of money and also get the best product of your design. If you can get the best quality Apple Watch band at an affordable price there is no need to spend a lot of money on it.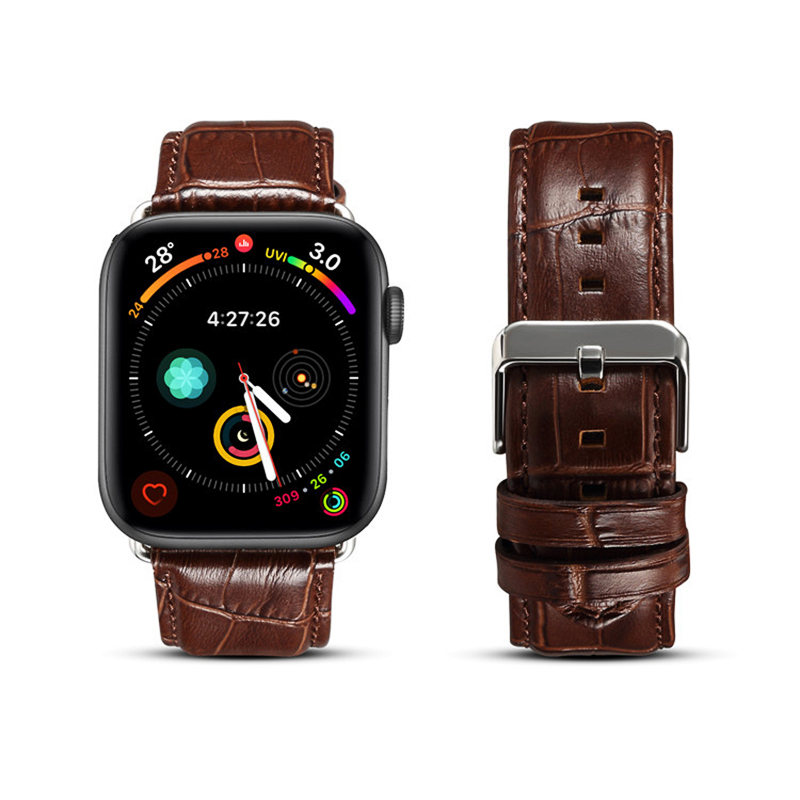 Conclusion 
Some of the main things that you should keep in mind before purchasing an Apple Watch band are mentioned above. They will help you in selecting the right watch band for your Apple Watch. You will save yourself from a lot of inconveniences if you keep the above-mentioned points in mind before purchasing the Apple watch band.