Alligator Leather Shoes is the Best Birthday Gift for Him
   The birthday is one of the most important celebrations people are celebrating all around the world. However, the celebration is also the time when people are having a difficulty of deciding what gift to give to their special someone, especially their husband, brother, boyfriend, son or father. Though men are not that meticulous about the gifts they receive, it is still better if you should offer them something they will truly appreciate. Give him an alligator leather shoes and you'll be surprised to receive meaningful hugs and kisses.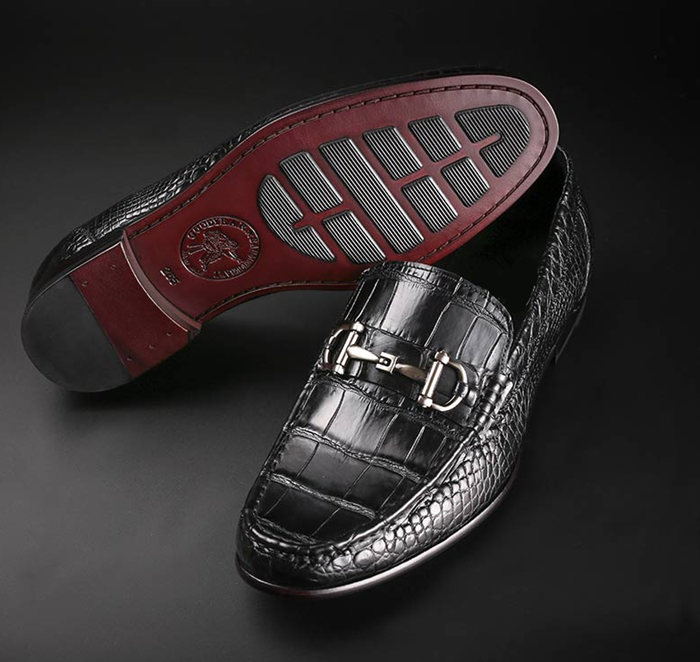 Durability Guaranteed
   The alligator leather shoes are known to its durable skin material on the making. Meaning, the end products are 100% durable and tested. It can take fair amount of a wear and tear so it can last longer compared to the conventional leather shoes. Also, the alligator leather shoes are scuff and scratch resistant, so there is nothing to worry about damages. He will truly appreciate this alligator leather shoes as he opens the box.
Smooth and Comfortable on the Feet
   Not just alligator leather shoes are known for durability, it is also great in terms of smoothness and feet comfort. In the most high-fashion shoes for men, using the alligator leather shoes will give him a smooth surface while getting an elegant appeal. This is important to prevent scale flip page (such as in the python skin). And since it is smooth, you can guarantee that he can feel the highest level of comfort when he uses it.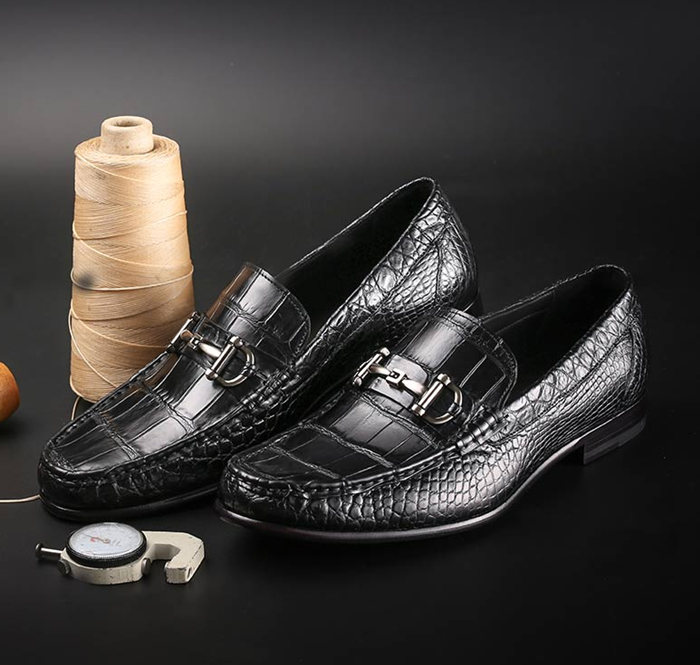 Best Material for Perfection
   The skin of alligators is truly sought-after, especially when it comes to shoes. Not just they are used for bags, belts, and other uses, the alligator skins have been used for so many years in making durable and high-quality foot wears. With this, you are ensured with the greatest material that will meet the needs of every man looking for high-quality fashion compliments. It is truly amazing that alligator leather shoes are created to aid perfection and complementary appeal for fashion.
Unique Appeal is Made Seamless
   The alligator leather shoes are seamlessly unique not just on the material used, but also the end products produced by the manufacturers. Its scaly looks together with dark appealing colors are uniquely combined to yield a high-quality and elegant finish. Fantastically perfect as a holiday present, the alligator leather shoes can truly be appreciated by your receiver.
   So, his birthdays is fast approaching! So, have you already made a list of presents you will be giving to him? Have you gone to the fashion stores to search for the items that will fit as a gift for the special day? Or you are still wondering what to give to him that he will be appreciated?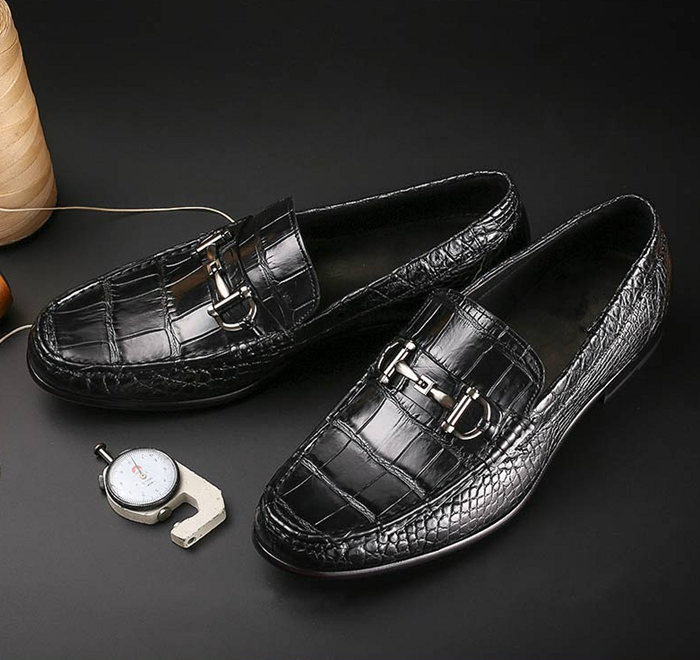 If that so, then alligator leather shoes could be the answer.
   The alligator leather shoes are the best birthday gift. For a special someone close to your heart, this present can truly paint a smile on someone's face. The alligator leather shoes are seamlessly made to give quality, durability, comfort, unique appeal, and flexibility. Explore the stores today to search one for him!
   Recommended Fashion Crocodile and Alligator Leather Goods: crocodile belt, crocodile bags, crocodile handbags, crocodile wallets, alligator handbags, alligator bags, alligator wallets, crocodile briefcase, alligator briefcase, crocodile leather jacket, alligator leather jacket.
Recent blogs: