Crocodile and Alligator Skin Messenger Bag for Men
   A messenger bag is every working guy's need. The messenger bag is also known as courier bag in that a guy can put his important documents, laptop and other things that will be needed in a workplace. A wallet is not enough for him, but a well-designed messenger bag is the perfect birthday gift for him. If we talk about perfect messenger bag, the leather bag is the best choice. Before few decades couriers, bags were famous now urban people carry these messenger bags too to make it a fashion symbol. Now, these courier bags are known as carryalls. after the introduction of messenger bags again urban areas, people prefer to adopt fashionable messenger bag and the crocodile and alligator leather bag are trending these days.
BRUCEGAO's Crocodile messenger bag is top in fashion
   BRUCEGAO crocodile messenger bags are considered as one of the stylish accessories of a working man. It helps in carrying almost anything. The crocodile messenger bags are available in any size, color and design and the best thing are it can be made by preferences of buyers because of this vast range of choice people are compelled to buy it.
Uses and benefits of crocodile messenger bags
There are 4 main benefits of crocodile leather messenger bags that it can be used as a courier bag, mailbag, school bag, laptop bag.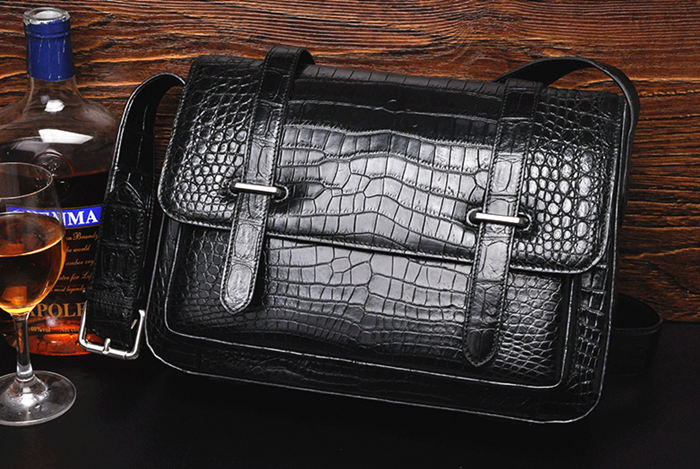 1. Courier Bag
   The crocodile leathered bag is obvious and common for the foot messengers for the bicycle messengers. This courier bag is not only limited to the messengers, but anyone can use it. There are many another type of bag common in the market that also works as a courier, but the crocodile leathered skin of the bag increases the lifespan of it. These leathered skin bags not only catch the attention of people, but its design pattern and durability won the hearts.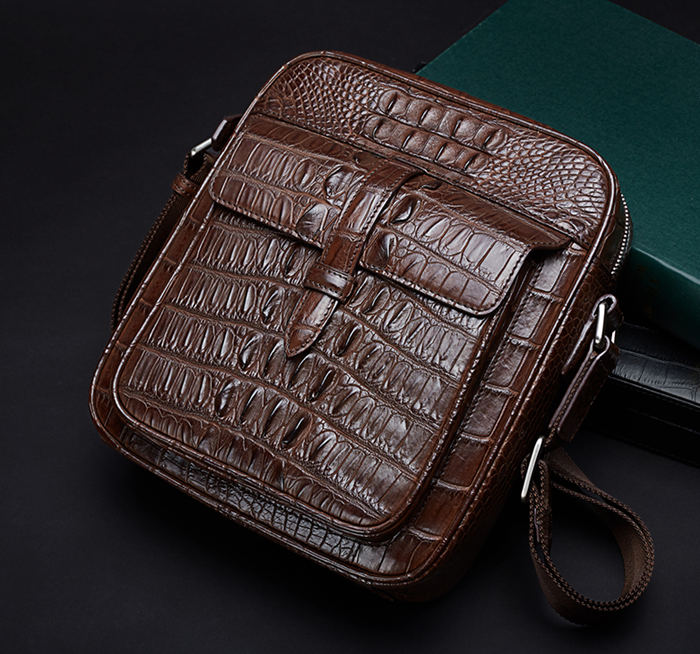 2. Mail Bag
   The mail carrier bags are most common and can be easily seen by the mail carriers to deliver mails. A large number of people uses these carrier bags to carry important papers and most of them they carry leathered bags because if it rains emails won't get wet. In this case, leather bag with great quality will be the best option.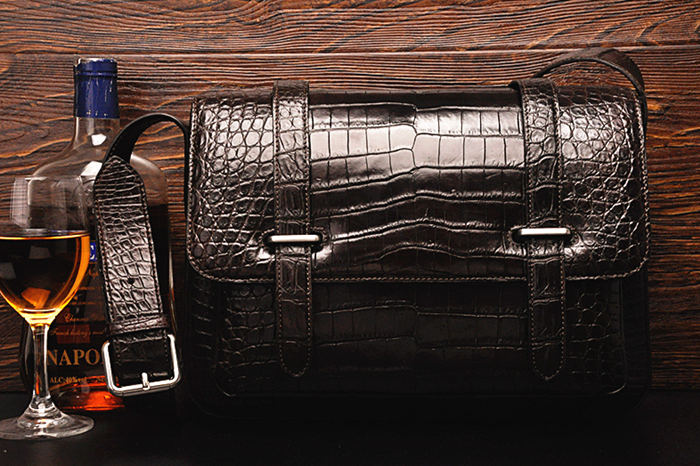 3. School Bag
   The great amount of student is using messenger bags in order to carry their important document, mobile, supplies, and books. School leather bags are soft, smooth to carry and have multiple pockets, sections, and compartments to carry books and their supplies. These types of crocodile messenger bags are durable and can be used for years.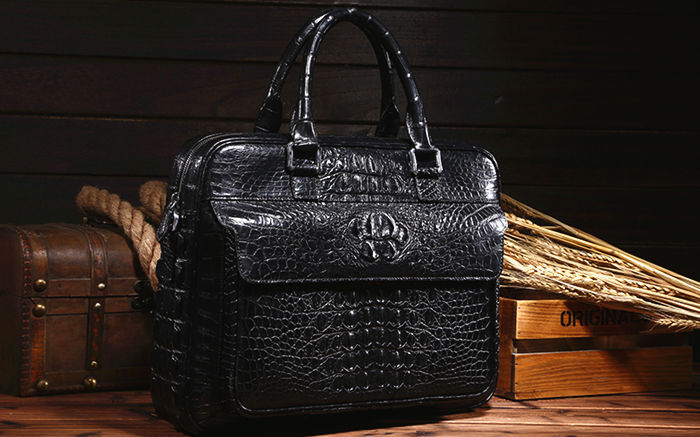 4. Laptop Bag
   The laptop bags or messenger bags are considered to be ideal bags for the people because they are used to carry your portable devices and important business-related documents without making to much fuss for a carrier bag. The messenger or laptop bag is easy to carry and hold on your shoulder and you can go whenever you want with it having all your important stuff inside it such as technological tools. The look of the bags should be both formal or casual for a great gift so that it will be attractive and useful at the same time.
   Recommended Fashion Crocodile and Alligator Skin items: alligator briefcase, crocodile belt, crocodile bag, crocodile handbag, crocodile wallet, alligator handbag, alligator bag, alligator wallet, crocodile leather jacket, alligator leather jacket, crocodile shoes, alligator shoes, crocodile backpack, alligator iPhone X case, crocodile iPhone X case.
Recent blogs: