BRUCEGAO's Alligator Shoes are the Best Groom's Wedding Shoes
   Comfortable shoes make the wearer feel over the top and in the event your shoes aren't providing the comfort you want, particularly on your wedding day, of course, you will not feel relax and happy about this. Thus, the best way to look and feel great is to buy a pair of shoes that ensure your comfort upon use. Brucegao provides wide selections of high-quality alligator shoes which are specially made keeping in mind the comfort level for the groom.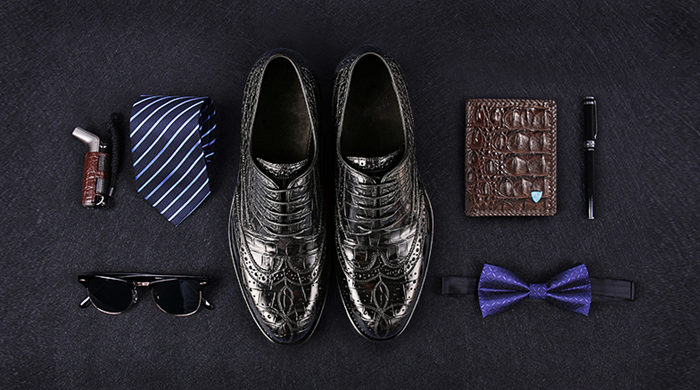 BRUCEGAO offers many types of alligator shoes with diverse and trendy designs that can truly make you stand out. These are available in various colors like gray, black and brown, so regardless of your wedding motif you will surely find the perfect shoe from BRUCEGAO's. The wide range and availability of different colors and styles provide you with ease to get the pair which matches your wedding suit or wardrobe. These BRUCEGAO alligator shoes offer a unique and stylish look.
   These are made to give comfort to the wearer. The BRUCEGAO alligator shoes for the wedding are cushioned with pads to keep your feet comfortable and don't hurt even if you wear it for long hours. They are available in various sizes and could be worn not just during wedding occasion, but other important events in your life. These alligator shoes make you keep easy as well as comfortable on your feet. They don't cause pains or backache because of the fact that they provide a good support to your entire body.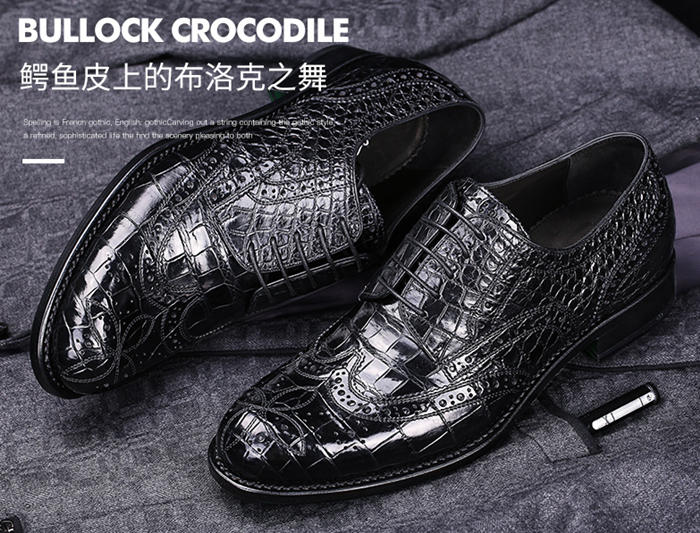 What Makes BRUCEGAO Alligator Shoes a Perfect Wedding Accessory?
   Alligator shoes from BRUCEGAO are not your typical shoes made of alligator skin. This is far from the usual alligator shoes. The artisan who handmade these extremely fine exotic shoes is experts and veterans. Some of them have been in this business for so many years now. You cannot simply hire to create an alligator shoe and just get right to it. It is essential to really earn a position on the meeting bench and show that you have skills to handmade alligator shoes totally with your bare hand.
One small error and the entire skin can be ruined that is the reason why just the experienced person or shoemakers are permitted to create BRUCEGAO alligator shoes.
    When just alligator footwear will do, allow this brand of alligator shoe is at the top of your list when looking for a shoe for your wedding.  Not like types of shoes out there, BRUCEGAO alligator shoes can prevent feet from having bad smell. It has superb breathes in a superb way which provides an assurance that you will be comfortable wearing it. This will also provide grooms a convenient feeling while walking on the aisle.
   Also, you will find the handmade quality of BRUCEGAO alligator shoes have just stunning with the combination of filled glove leather lined interior and hand carved as well as stitched leather heels and soles with fashionable full alligator uppers. The unmistakable texture can't be imitated. If you want to feel relax and comfortable during your wedding day, consider wearing BRUCEGAO alligator shoes.
   Recommended Fashion Crocodile and Alligator Skin items: alligator backpack, crocodile briefcase, crocodile iPhone case, alligator iPhone case, alligator briefcase, crocodile belt, crocodile bag, crocodile handbag, crocodile wallet, alligator handbag, alligator bag, alligator wallet, crocodile leather jacket, alligator leather jacket, crocodile shoes, alligator shoes, crocodile backpack.
Recent blogs: