Wearing Alligator Shoes Makes You More Professional in Business
  Alligator shoes have long been associated with wealth and prestige. The strict laws regarding the capture and slaughter of the reptile and the rarity of alligator skin contribute to the high price of alligator shoes. When you wear alligator shoes, you are viewed as someone powerful and influential. Alligator skin is tough and durable, which is one of the reasons why shoes made from the hide of alligators are very popular. Alligator shoes can withstand severe weather conditions and daily wear and tear.
  Between alligator skin and crocodile skin, the former is viewed as the more luxurious and nicer one.  Alligator skin is also softer and has a more 3D feel than crocodile skin. It also has more symmetrical scale patterns and is a highly sought raw material by the producers of luxury items. Owning even one pair of alligator shoes can improve your status. Your business partners and customers will see you as someone who invests in quality items, which can help you earn their trust.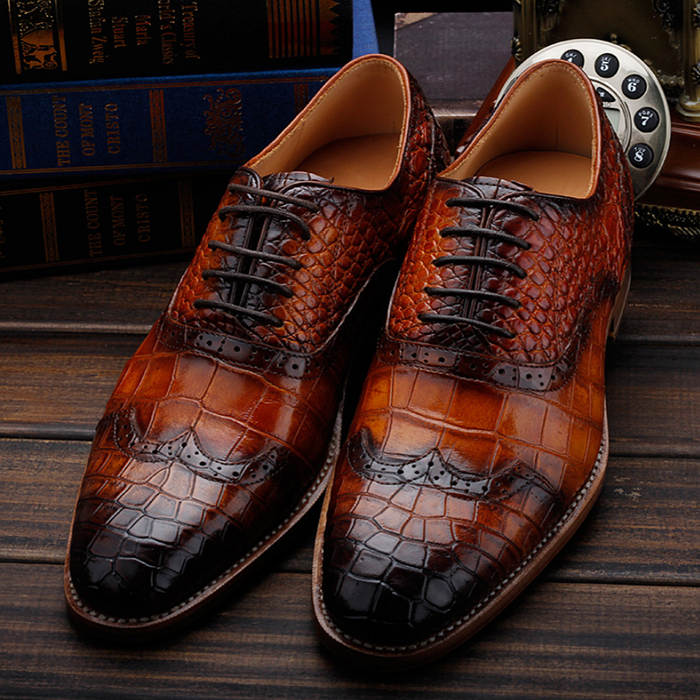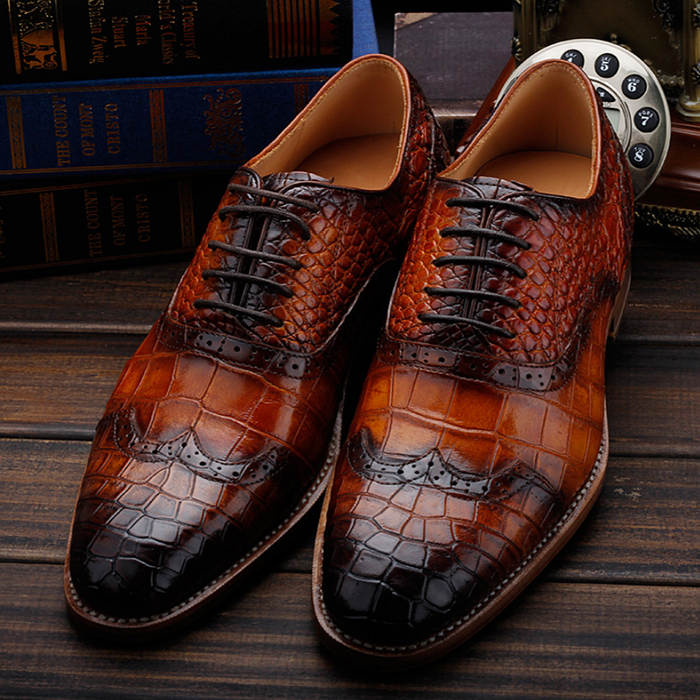 How Can You Differentiate Alligator Skin from Crocodile Skin?
  Telling the two apart can be difficult at first glance. Alligator and crocodile skin are similar in many ways. However, the value and quality of leather can vary depending on the tanning process used as well as the body section of the animal from where the skin is taken. Scale pattern, finish and softness are the most important factors to consider. Alligator skin feels smoother and has more symmetrical scale patterns than crocodile skin.
  Skin from the throat and belly are usually used as these areas have more symmetrical rectangular scale patterns. Skin from the sides of the donor animal has rounder scale patterns, but can still be of high quality. The tail is the least desirable part as it is stiffer and the scales are more widely spaced as well as heavily scarred.
  Alligator shoes are available in a wide selection of designer styles and colors. From plain colors to intricate designs, you will surely find one that best suits your needs. Regardless of the style that you are looking for, there is always the right pair of alligator shoes for you. With the extra flare that these shoes offer, you will be noticed in the crowd.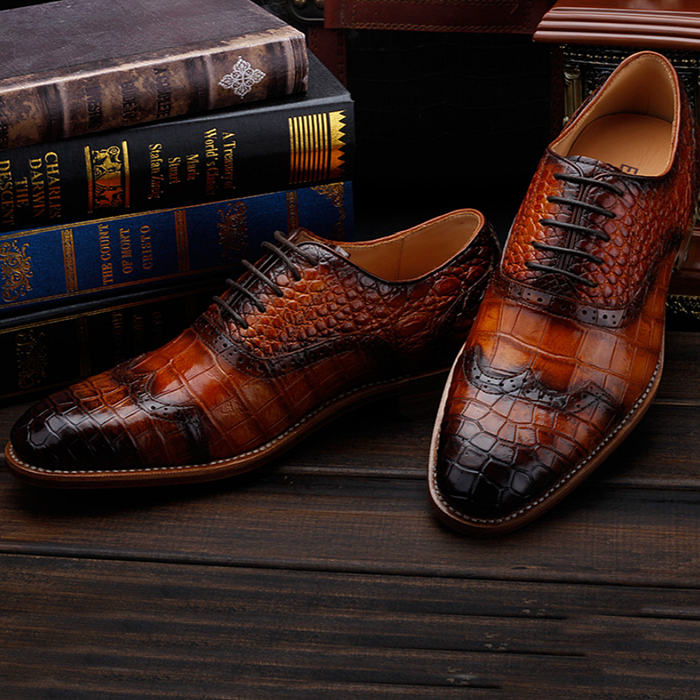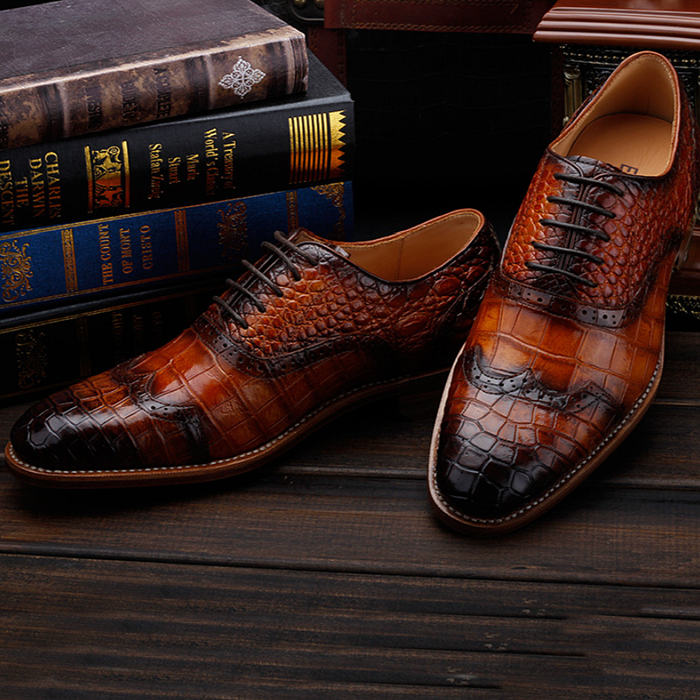 As you can see, alligator shoes are one of your best investments if you want to look more professional in the business. It is also because of this reason that you need to get a genuine pair. There are many fake alligator products today, so you need to be careful to avoid wasting your money on counterfeit items. Make sure that the alligator shoes you will buy do not have any scratches or marks. While handmade alligator shoes are limited in sizes, you can still order one that fits you by getting a customized version of the design you want. Don't forget to take care of your alligator shoes for them to serve you for many years. Store them in a cool, dry area away from direct sunlight.
  Recommended Fashion Crocodile and Alligator Skin items: alligator backpack, crocodile briefcase, crocodile iPhone case, alligator iPhone case, alligator briefcase, crocodile belt, crocodile bag, crocodile handbag, crocodile wallet, alligator handbag, alligator bag, alligator wallet, crocodile leather jacket, alligator leather jacket, crocodile shoes, alligator shoes, crocodile backpack.
Recent blogs: