Summer Fashion Trends: Ostrich Skin Handbags
  With the arrival of every new season, we see new fashion trends. Wither its spring; summer or winter every time of the year has its own fashion forthcomings. We see different styles of apparels, shoes, handbags, and accessories around the year.
  One easy way to update your style, as well as wardrobe, is to add different accessories. A simple handbag can turn your boring, everyday outfit into something luxurious. You can always find a bag matching your perceptions. Casual or formal, morning or evening, big or small, there are tons of handbags meeting the needs of every occasion. Animal skin bags have also been in style, but the vogue that we are drooling over this season is ostrich skin handbags.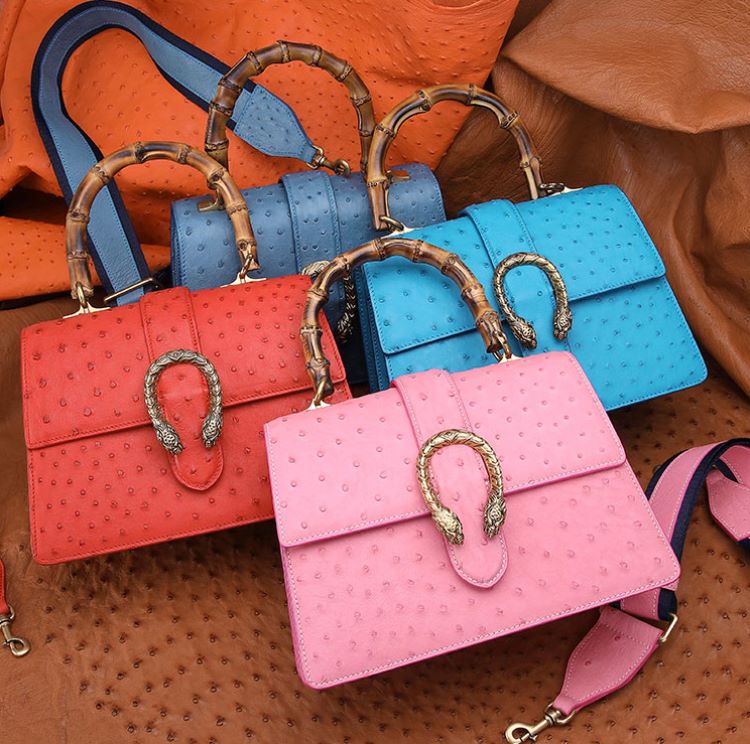 Ostrich skin handbags are the new trend. Many models have been carrying them on different runways and catwalks. These bags have been sold by famous and world leading brands like Prada, Mulberry, Herme's and Louis Vuitton. Animal skin bags have always been really expensive, but ostrich skin bags can be as high priced as £100,000.
  Ostrich skin gives a unique texture o the handbags with bumpy leather, which makes it so rare, exotic and so expensive. Despite its high price, many celebrities have been sighted flaunting these beautiful handbags. Victoria Beckham has a personal Hermes Birkin collection of these handbags, and worth a collective of £1.5million. Rosie Huntington-Whiteley, a Marks & Spencer model is in love with Mulberry's ostrich skin bag in tan. While Sienna Miller and Keira Knightley and famous pop star Rihanna have all been visualized featuring this famous fashion trend of ostrich skin. Catherine Zeta-Jones has also been pictured with two orange versions of these bags.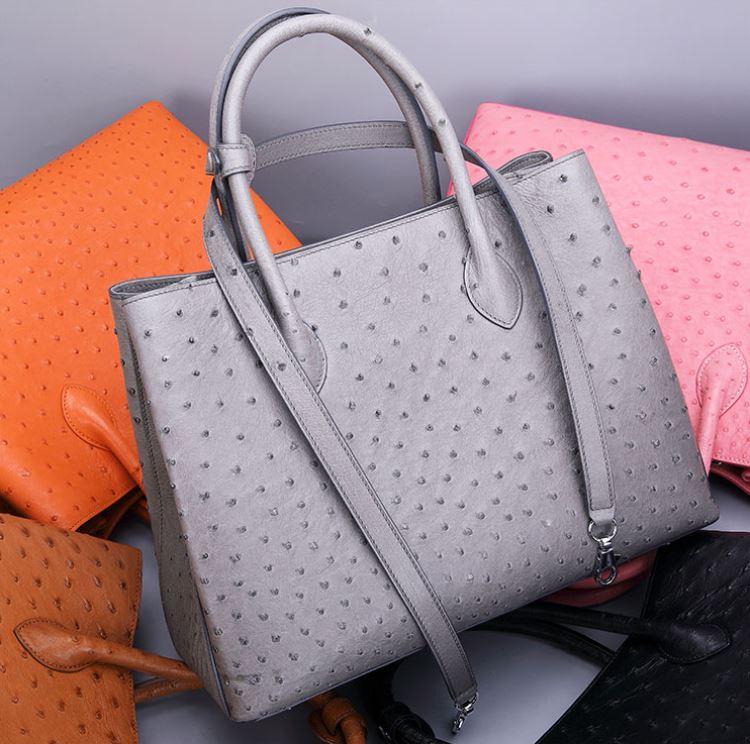 The reason for ostrich leather for being so pricey and in demand is that it's really soft to touch and the fragile design of quill follicles is extraordinarily beautiful. It's such a statement piece that you will thank yourself for many years of buying it due to its durability and attractiveness. A genuine ostrich bag last for an approximate of 30 years. Ostrich leather is also water resistant, that makes it more persistent than crocodile or python leather.
  By adding ostrich leather handbag to your fashion game, it can give you a sense of pleasure and satisfaction. It can make you feel desirable. It is a fashion must have that you really need. It is extremely prestigious and luxurious not only because of its extremely good quality and high price but the fact that it is exceptionally rare and unique and produced only in limited quantity that makes it even more desirable than ever. Though many fashion labels sell these handbags, you can also find them on famous retailers like Amazon, Alibaba, eBay etc. These retailers also deal with more reasonable and economical versions of ostrich skin bags.
  You can find them in numerous sizes, shapes, and colors. Whether its cross body, shoulder or a tote ostrich skin bags are available in every style for your morning adventure or evening party.
  Recommended Fashion Crocodile and Alligator Skin items: crocodile shoes, alligator shoes, crocodile backpack, alligator iPhone X case, crocodile iPhone X case, alligator apple watch band, crocodile apple watch band, alligator briefcase, crocodile belt, crocodile bag, crocodile handbag, crocodile wallet, alligator handbag, alligator bag, alligator wallet, crocodile jacket, alligator jacket.