The Features of Alligator Skin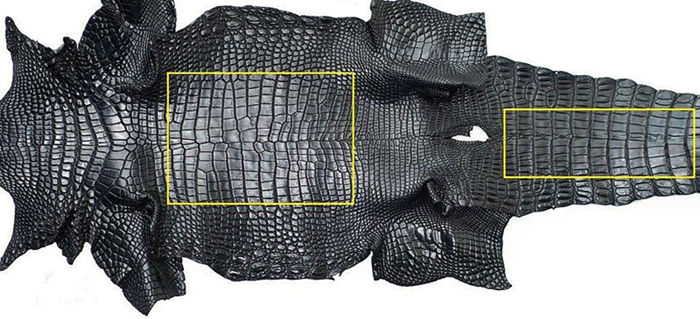 Many designers have often made use of alligator skin for designing a top quality handbag, a fine leather shoe or even a stylish designed belt using this particular high-valued material that exudes quality and perfection in design.
  Various designers have fought competitively using the material as their main attraction point and the reason why it sells to most wealthy individuals. So you might be wondering why the alligator skin is sought after by many corporate companies who make shoes, bags, and belt for a living.
  The high-grade material often comes with various benefits that cannot be found in any other material. In evidence to its fame, various commercial breeding grounds of alligators have been established to provide a stable resource of such material. It is the fact that it provides a substantial alternative to fur-tipped bags.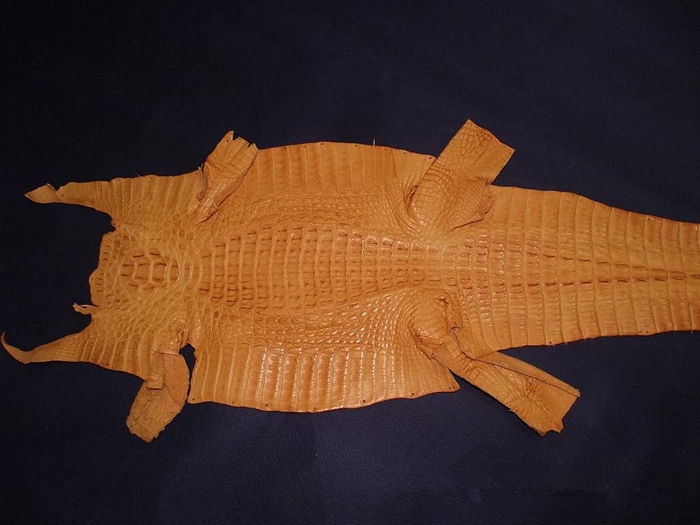 Features of Alligator Skin
  The alligators hide provides a good final product look with its natural scaly pattern. The design adds a visual design that is very good to the eyes setting it miles apart from any item that use cowhide or fur, creating a huge stir among high-fashion accessory enthusiasts.
  Various designers with top-of-the-mill fashion clients have shown great interest in purchasing items that are made with the reptilian hide. When clients buy the accessories or shoes and are willing to spend a dollar, they will know why the alligator skin has become a very enticing material to use for shoes, bags, belts and other accessories by designers.
  Some clients know its rarity that they always want one for their own, with many of them opting to have the best-made material of alligator material and cannot settle for anything less.
  The material is so expensive that it is only exclusive for wealthy clients who are willing to wait for a long time or pay absurd high amounts for their private collections.
  The best items are usually made with high-grade alligator skin. This is widely acknowledged as the staple material to be incorporated in high fashion bags, shoes, belts and accessories, making any accessories that can bring more sales to your brand.
  Alligator skin is very durable, hence the reason why the species has been able to survive for about 180 million years. The skin provides a sort-of-armor plating because of bony plates are known as scutes that provide a preventive cover from penetration to the skin. This feature provides a long-lasting durability that you will surely enjoy.
  This trait of the alligator's belly scale provides smoothness that allows dyes to be evenly distributed along the leather.
  Overall, the alligator hide is an excellent material that produces quality products. It is very luxurious, but also easy to work with that provides a great quality to make use of by talented fashion designers. Alligator skin is limited thus, making use of them can be very expensive but totally worth it.
Recommended Fashion Crocodile and Alligator Leather Goods: crocodile belt, crocodile bag, crocodile handbags, crocodile wallets, alligator handbags, alligator bag, alligator wallets, crocodile briefcase, alligator briefcase, crocodile leather jacket, alligator leather jacket, crocodile shoes, alligator shoes, crocodile backpacks, alligator backpacks.
Recent blogs: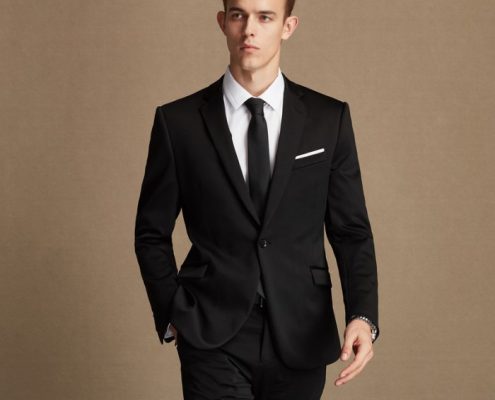 https://www.crocodile-bag.com/wp-content/uploads/2018/08/Business-Fashion-Tips-Mens-Suit.jpg
700
700
crocodilebags
https://crocodile-bag.com/wp-content/uploads/2017/06/Brucegaos-Crocodile-Bag-300x192.png
crocodilebags
2018-08-11 10:38:30
2018-08-11 14:09:45
Dress to Impress: Business Fashion Tips
https://www.crocodile-bag.com/wp-content/uploads/2018/06/Saltwater-Crocodile-3.jpg
460
690
crocodilebags
https://crocodile-bag.com/wp-content/uploads/2017/06/Brucegaos-Crocodile-Bag-300x192.png
crocodilebags
2018-06-30 01:28:35
2018-06-30 01:30:43
Learning Exotic Leather: Saltwater Crocodile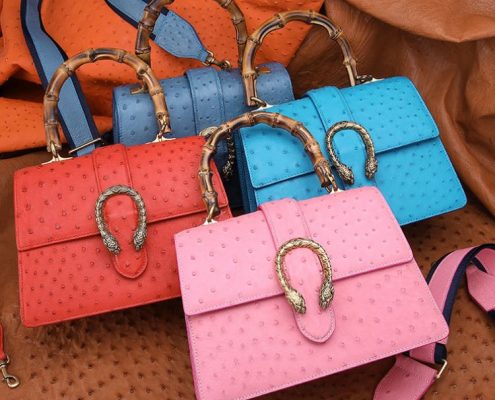 https://www.crocodile-bag.com/wp-content/uploads/2018/06/Summer-Fashion-Trends-Ostrich-Skin-Handbags.jpg
744
750
crocodilebags
https://crocodile-bag.com/wp-content/uploads/2017/06/Brucegaos-Crocodile-Bag-300x192.png
crocodilebags
2018-06-21 13:27:23
2018-06-21 13:27:23
Summer Fashion Trends: Ostrich Skin Handbags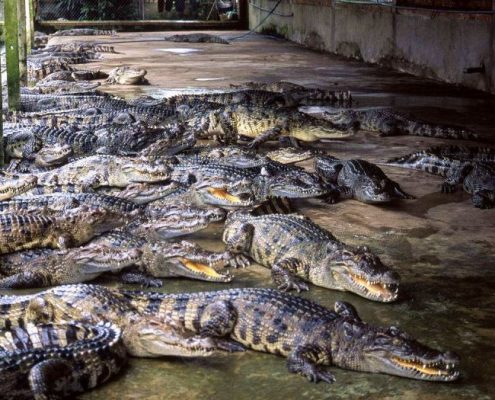 https://www.crocodile-bag.com/wp-content/uploads/2018/06/Crocodile-farm.jpg
525
800
crocodilebags
https://crocodile-bag.com/wp-content/uploads/2017/06/Brucegaos-Crocodile-Bag-300x192.png
crocodilebags
2018-06-02 04:19:20
2018-06-02 04:19:20
Crocodile Farm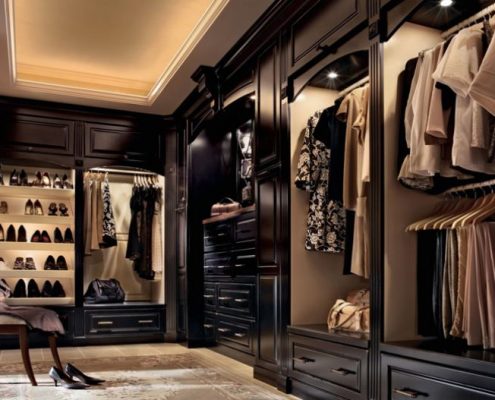 https://www.crocodile-bag.com/wp-content/uploads/2018/05/Adding-some-colors-to-your-wardrobe-is-a-good-way-to-make-the-wardrobe-up-to-date.jpg
527
750
crocodilebags
https://crocodile-bag.com/wp-content/uploads/2017/06/Brucegaos-Crocodile-Bag-300x192.png
crocodilebags
2018-05-30 03:04:06
2018-05-30 03:04:06
How To Build A Minimalist Wardrobe For Women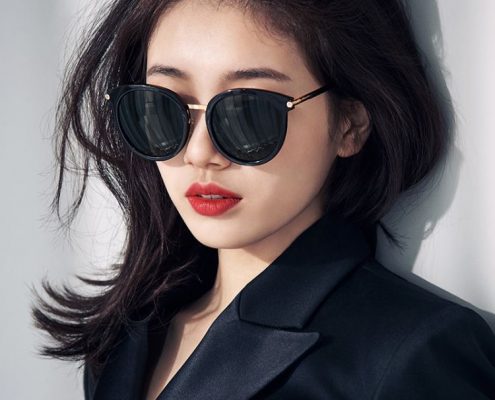 https://www.crocodile-bag.com/wp-content/uploads/2018/05/Sunglasses-for-Women.jpg
750
750
crocodilebags
https://crocodile-bag.com/wp-content/uploads/2017/06/Brucegaos-Crocodile-Bag-300x192.png
crocodilebags
2018-05-26 09:19:51
2018-05-26 09:20:36
Top Five Must-Have Summer Fashion Accessories for Women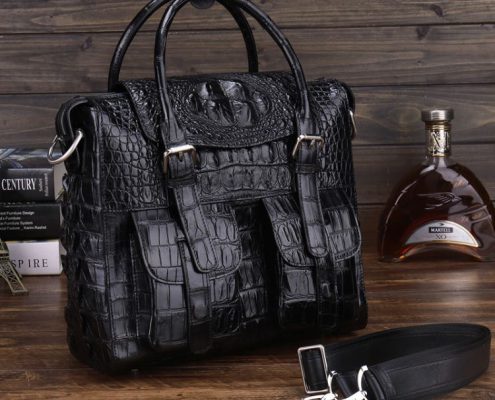 https://www.crocodile-bag.com/wp-content/uploads/2018/05/Multiple-pocket-crocodile-skin-bag.jpg
750
750
crocodilebags
https://crocodile-bag.com/wp-content/uploads/2017/06/Brucegaos-Crocodile-Bag-300x192.png
crocodilebags
2018-05-24 02:53:05
2018-05-24 02:54:21
Top Five Must-Have Summer Fashion Accessories for Men