How to Take Care of Your Crocodile Leather Bag
Bags are ladies' ultimate love, and crocodile leather bags never go out of trend. Although leather products are generally quite expensive, crocodile leather is a premium and priciest product that is not affordable for all. Still, fashion lovers prefer to buy crocodile leather bags to look stylish and trendy. As an expensive product, buyers expect to use it for an extended period. Carrying a crocodile leather bag adds class to your look, but to retain that stylish look, you need to take outstanding care of these bags. Without proper care, the crocodile leather can crack, dry out and lose its natural sheen.
But the great news is that specific tips and tricks can help you take good care of your crocodile leather bag. With these tips, you can not only protect your bag from getting damaged but can also extend its useful life and enjoy using your elegant bag for years. All you need is to actively take care of your bag and you can retain your classy look for years to come.
So let us check out the tips and tricks for daily use, storage, and cleaning. These will surely help you to take good care of your crocodile leather bag.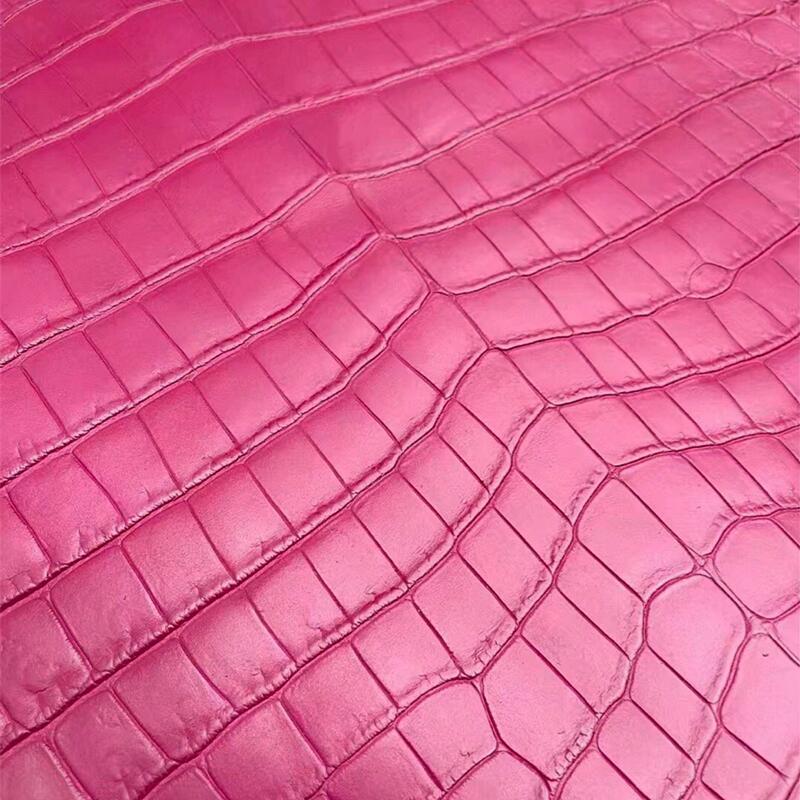 Daily usage tips:
If you use your crocodile leather bag quite often, then these tips can help you prolong the life of your bag:
Make sure that you never expose your bag to direct sunlight for a more extended period. Direct exposure to sunlight can cause the skin of your bag to dry out, fade, crack and lose its natural appeal.
Keep your bag away from water and moisture. Even though crocodiles are waterborne creatures, crocodile leather does not respond well to water. Prolonged exposure to moisture can cause the skin to bubble, dry out and crack.
Keep your bag away from contact with sharp objects because they can scratch the top layer of your bag.
Never fold your bag irregularly or keep it under a pile of your belongings because it can cause the rigid skin to damage. A wrong fold can cause the skin to crack or crease, making your bag lose its' appealing look. Instead of folding, try to hang your bag in a cool, dry place until the other day of use.
Make sure that you don't expose the bag to any unwanted chemicals. You must be thinking that usually, a person does not get in contact with chemicals, so let us explain what we refer to as chemicals here. Even a seemingly harmless chemical like perfume can distort the color of your bag, so never wear perfume while holding or carrying your crocodile leather bag.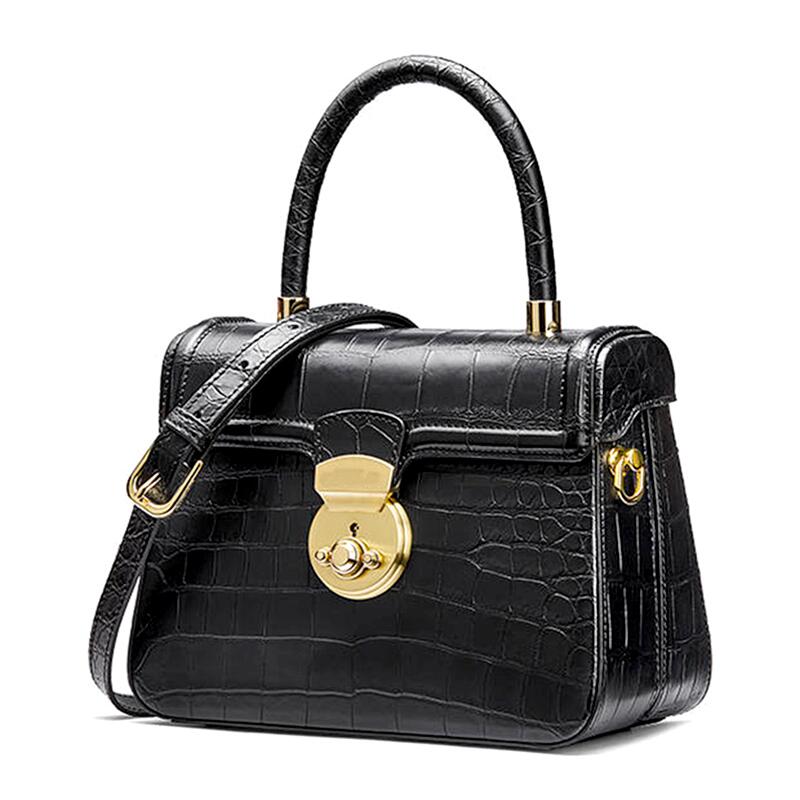 Storage tips:
Of course, you won't always carry the same crocodile leather bag whenever you go out. So, when you want to store the bag in the closet keep in mind the following tips:
Store your crocodile bag in a cool and dry closet, wrapped adequately in a dust bag, where moisturizer can't reach and ruin your precious bag. Many sellers give specially designed flannel bags for storing the bags later. If you get one with your crocodile leather bag then use it to keep the bag.
When kept in the closet, try to stuff newspaper or extra paper in your bag to protect it from wrinkling. Crocodile skin is relatively rigid and in the wrong position and can emerge cracks and creases that will ruin the look of your bag.
Never store two bags in one dust bag. The color of the darker shade bag can rub off on the lighter shade bag and ruin the look of both bags. So, we advise you to store each bag in a separate dust bag.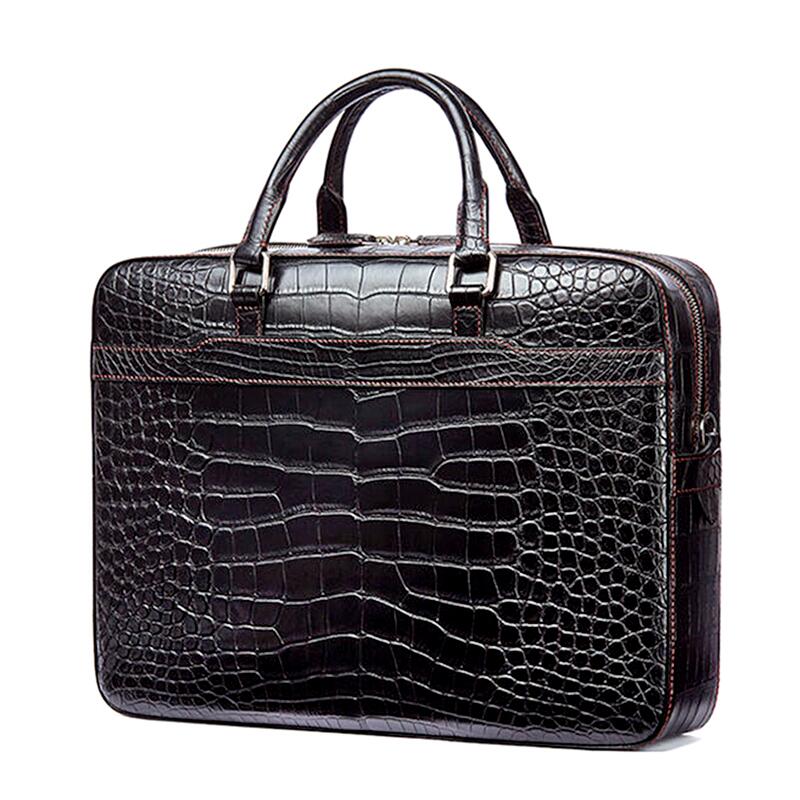 Cleaning tips:
It is only human to face an incident where you mistakenly expose the bag to liquids or stains. To increase the life of your crocodile leather bag, follow these helpful cleaning tips:
If your bag gets exposed to water or moisture then immediately dry it with a clean, dry white cloth. Afterward, don't ever put it to dry in sunlight or try to dry it with a dryer. Instead, leave it indoors to dry out naturally.
If your crocodile leather bag gets dirty, follow the instructions mentioned on the product, as different crocodile skins need various cleaning tricks. If your bag has no such instructions, then clean your bag with a clean white cotton cloth dipped in warm water. Afterward, leave the bag to dry out naturally while keeping it indoors, as mentioned above.
If your bag somehow gets stains and you cannot remove them with a warm water remedy, then you can gently apply the leather cleaners specially designed for crocodile skin products to eliminate the stain. Always read the instructions written on these cleaners and follow these accurately to get the best results.
After cleaning the stains from your bag, you can also use crocodile-specific conditioners on the skin of your bag to make it glow and protect the outer layer. Don't forget to read the instructions given on the conditioner bottle and actively follow those instructions.
No matter how stubborn the stains are on your bag, never use chemicals on your crocodile leather bag. Such chemicals can damage the top glazed finish layer of your bag, making the crocodile skin more exposed to the environment and prone to drying or cracking.
If your bag has stains that are too stubborn to be removed by the remedies mentioned above, then there is no shame in asking for help from a professional. Professional leather cleaners have more knowledge and expertise in cleaning crocodile skin products, so they can help you remove the stain off your bag while maintaining its' natural appeal.
These tips seem like a lot to remember, but taking the proper care is essential. Just protect it from liquids, chemicals, sharp objects, and scratches. Adequate care can prolong the life of your bag by saving it from all sorts of damage. Enjoy your premium bag!