Different Types of Luggage
There is hardly any person in this world who has never traveled. For some traveling may be routine due to their business or family visits, while for others traveling is part of a fun experience to explore the world or due to work and official recreational setups. No matter why and where you are traveling, you need luggage to hold onto the essential items that you might need on your trip.
Luggage is the most crucial part of having a great and memorable traveling experience. You need to choose the right kind of luggage because it can make a great difference to your journey. Luggage should be spacious enough to provide room for all your essential belongings, easy to carry, comfortable to move around and of great quality to stay intact to withstand all sorts of travel circumstances.
If you are planning a trip and are confused about the perfect luggage for your traveling needs then you have landed on the perfect page. In this article, we are going to list various types of luggage along with their feature, pros, and cons. After knowing the various types of luggage and their purpose, you will be able to make an informed decision while choosing the right type of luggage for your journey. This familiarity with various kinds of luggage will help you decide the best-suited luggage for your travel needs so that you can enjoy your trip and make the most out of it.
Suitcases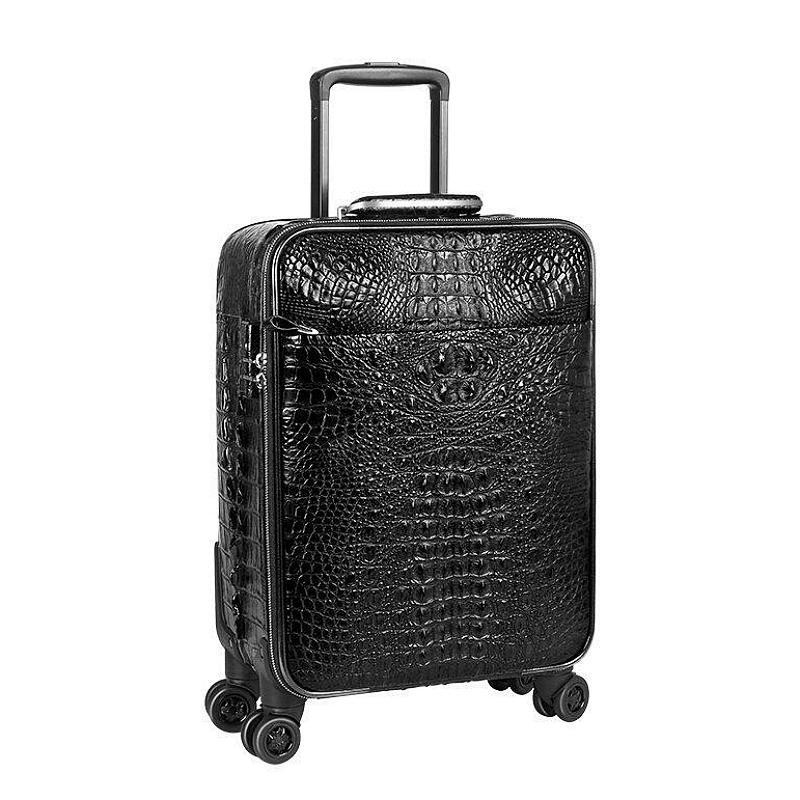 When you hear the word "luggage", the most common image is of a suitcase. Suitcases are quite commonly used to carry belongings while traveling all across the globe. They come in various sizes, shapes, features, and materials. Usually, they are quite space-friendly so you can stuff your belongings quite comfortably. Most suitcases come with an easy-to-carry handle, straps, wheels, and some extra top and side pockets to organize your belongings easily.
Large-sized suitcases are perfect for a long vacation where you are planning to stay at the same hotel or city. If you are carrying more fragile items with you on your trip then it is recommended to choose a hard-shelled body for the suitcase otherwise a soft-shelled body can also be fine for your journey. Also, try to buy lightweight suitcases, especially for foreign flights with luggage weight limitations. Because you won't like a heavy suitcase to consume all your weight limit.
Hard-shell Travel Bags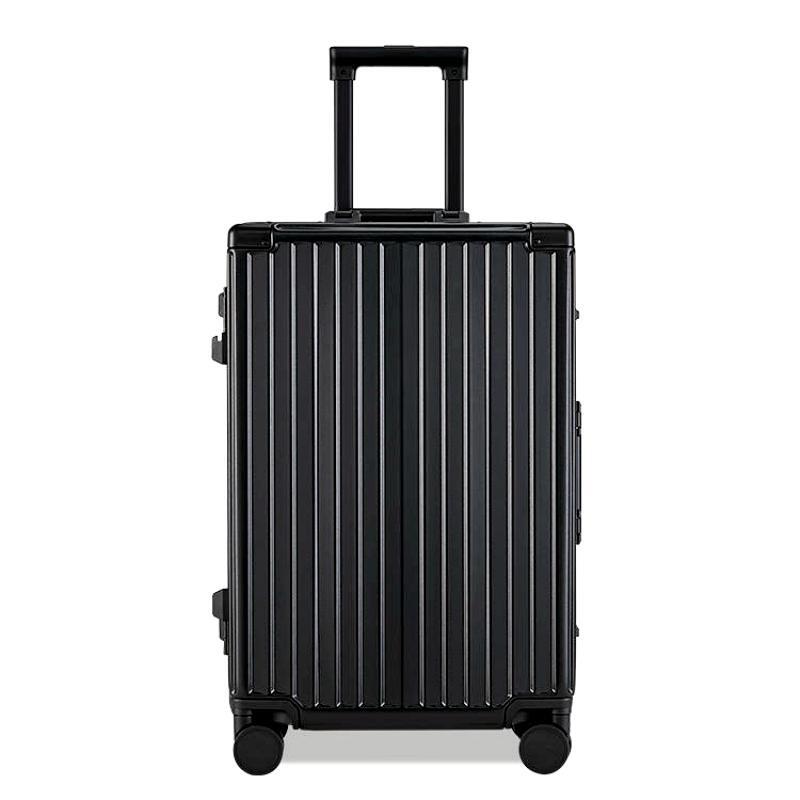 As the name refers, the hard-shell bags are made from a sturdy and hard material that ensures that the exterior of the bag is hard and strong. These bags are comparatively heavier than soft-shell bags but they offer many added advantages. They cant offer a safe space for fragile and delicate items such as crystal items, cameras, electronics, etc. they offer a tough exterior to your bag to offer protection for your belongings. Hard-shell bags can easily withstand rough handling and impact while traveling.
These bags are also available in various sizes and shapes so you can find a bag that suits your needs and start packing without any worry.
Soft-shell Travel Bags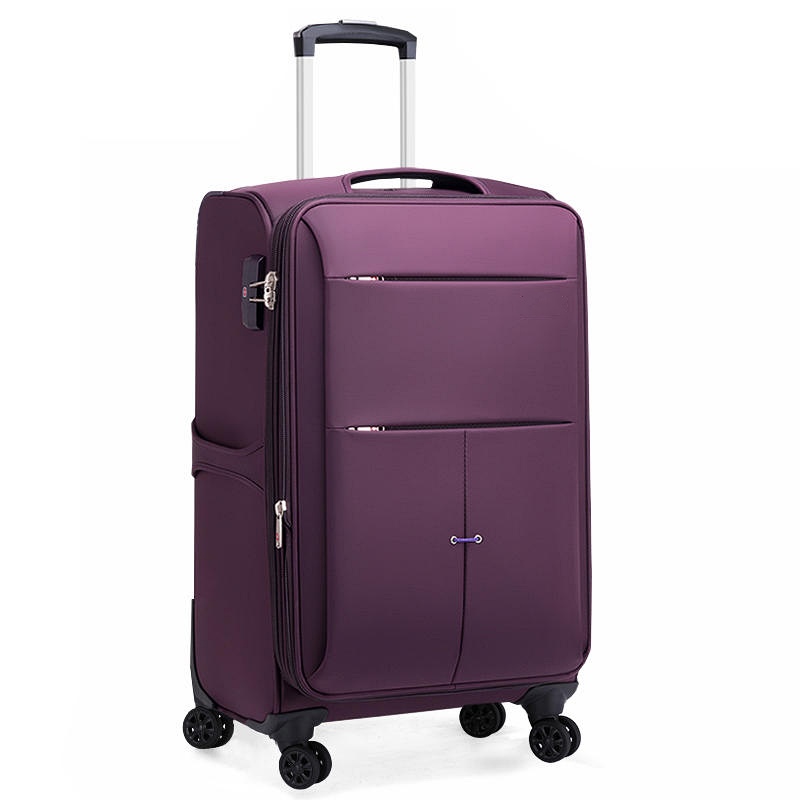 Soft-shell travel bags are made with flexible and lightweight material such as polyester or nylon that makes the exterior soft. Though they are not sturdy as hard-shell bags they offer great travel benefits. They are usually lightweight, easy to carry, and stuff your belongings. These bags are great shock absorbers and can be easily stuffed in small spaces. These bags come in various sizes so that you can pick up the size that matches your travel needs.
Duffel Travel Bags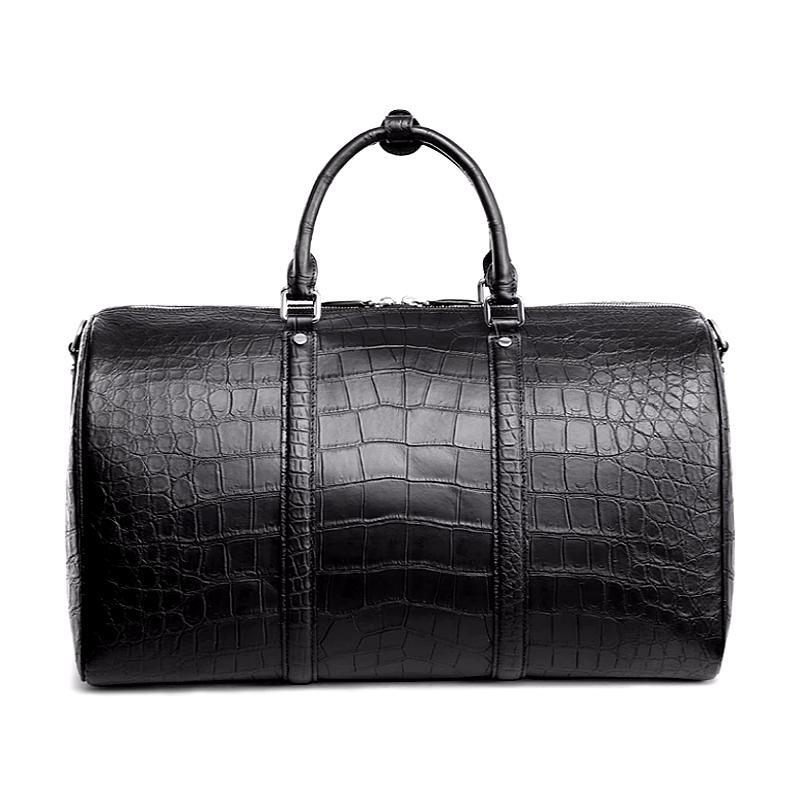 The cylindrical shaped bags made with durable materials like leather, nylon, or canvas are quite travel-friendly. These bags come in various sizes and large-sized bags offer adequate space to keep your belongings. These bags are great to carry items in bulk or heavy ones.
Duffel bags come in handy for a short trip of 2-3 days. Duffel bags come with a shoulder strap, handle, and even wheels nowadays so that you can carry and move them easily.
Bags with Wheels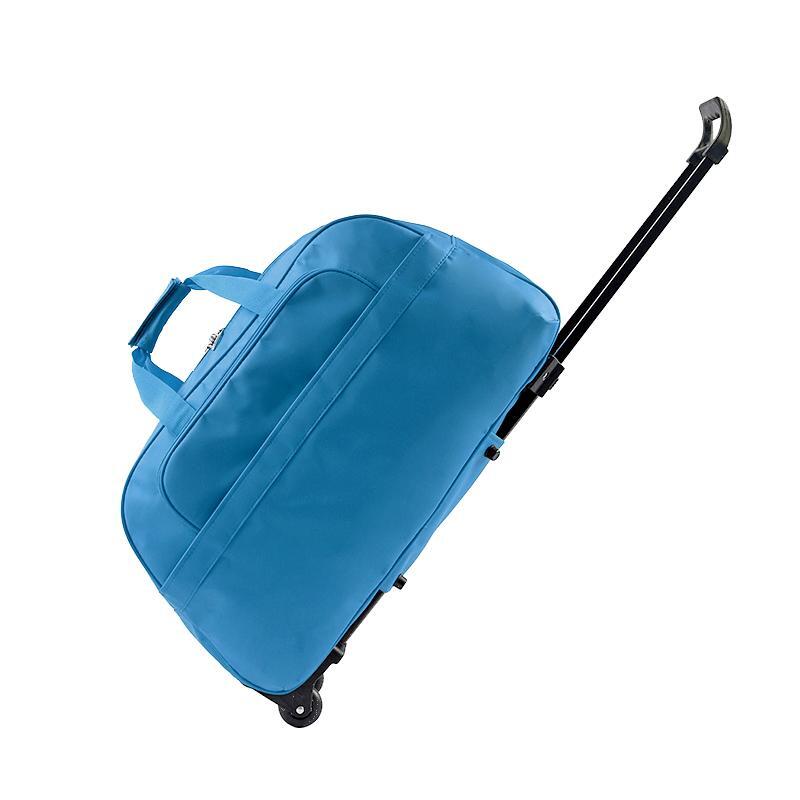 Wheeled bags have changed the entire traveling experience. They have offered added comfort to your travel journey. They come in various shapes and sizes. These bags have 2 to 4 wheels installed at the bottom which makes it easy to drag the bags in relation to carrying the bags which makes kids tired.
These bags offer a great room for your belongings and are great for traveling abroad. When you have to go to multiple destinations then these wheeled bags becomes truly life saver as they are easy to move around. Just make sure that the handle is in perfect shape and has a sturdy shape so that it can be easily moved.
Garment Bags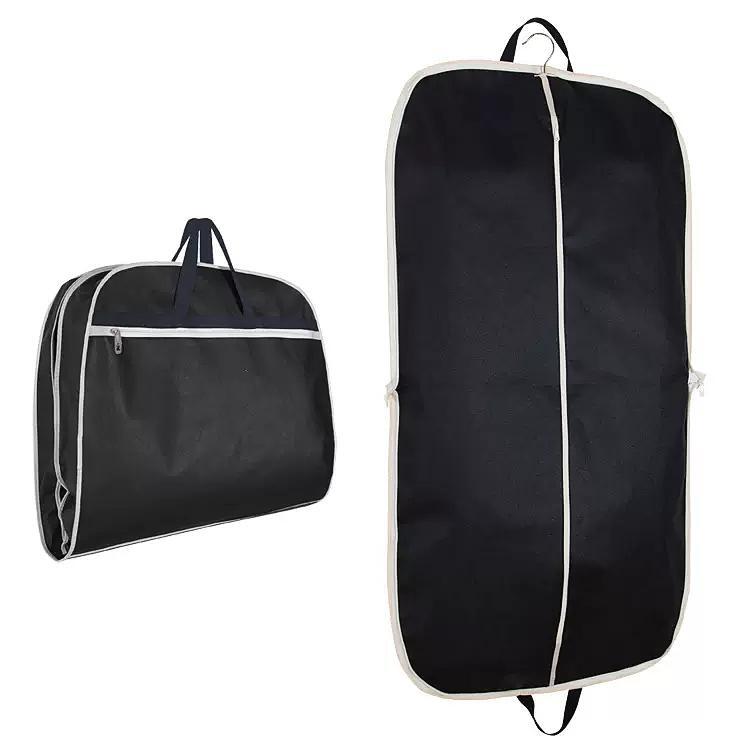 Garment bags are bags that are specially designed to hang and cover clothes inside a bag. These bags are easy to carry and lightweight. They are specially designed so that you can carry your garments without the stress of wrinkles or damage. They are typically made from water-resistant and soft materials. These bags can be folded in half and carried easily. You can also fit these bags in your closet once you reach your destination.
If you are traveling for a business meeting, wedding, or some wedding, then these bags allow you to carry your outfit and store it in a garment bag aka dust bag to protect your important and expensive clothes from dust and dirt. These bags are real lifesavers for those who are traveling to attend some official meeting or a family wedding because you strive to look flawless on both of these occasions.
Messenger Bags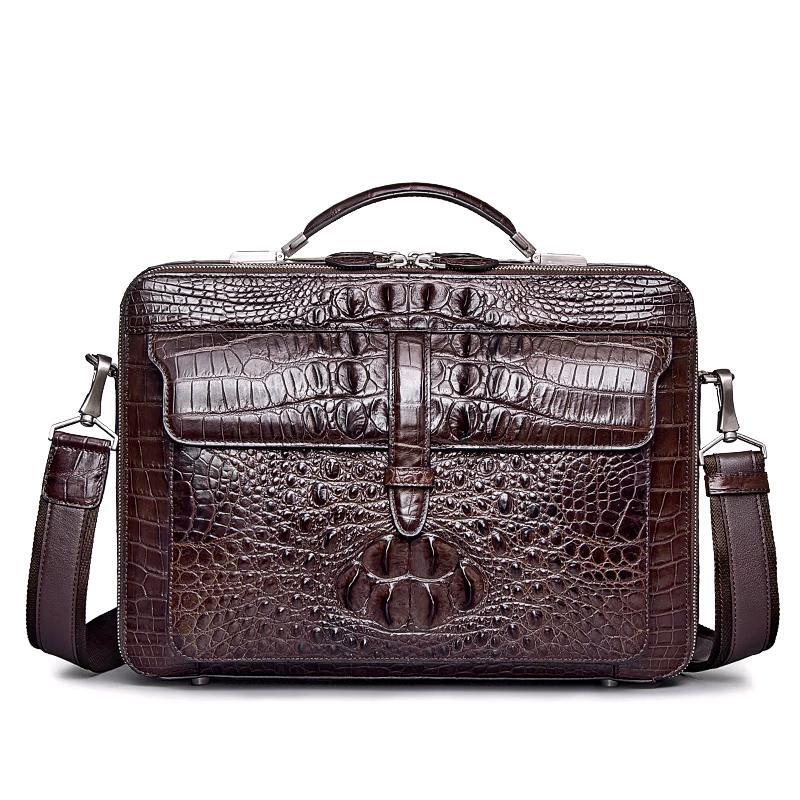 Messenger bags are a kind of sachet that is small in size and can be worn as a cross-body or can be handled by the handle. These bags are small and offer very less space so it is not recommended to use this as your only bag while traveling. Or else it offers great assistance on your journey by providing enough to hold all your special and essential items.
These bags are comfortable to carry across your shoulders. They offer great compartments to organize and hold your important items including money and can be carried without any issue.
Dopp Kit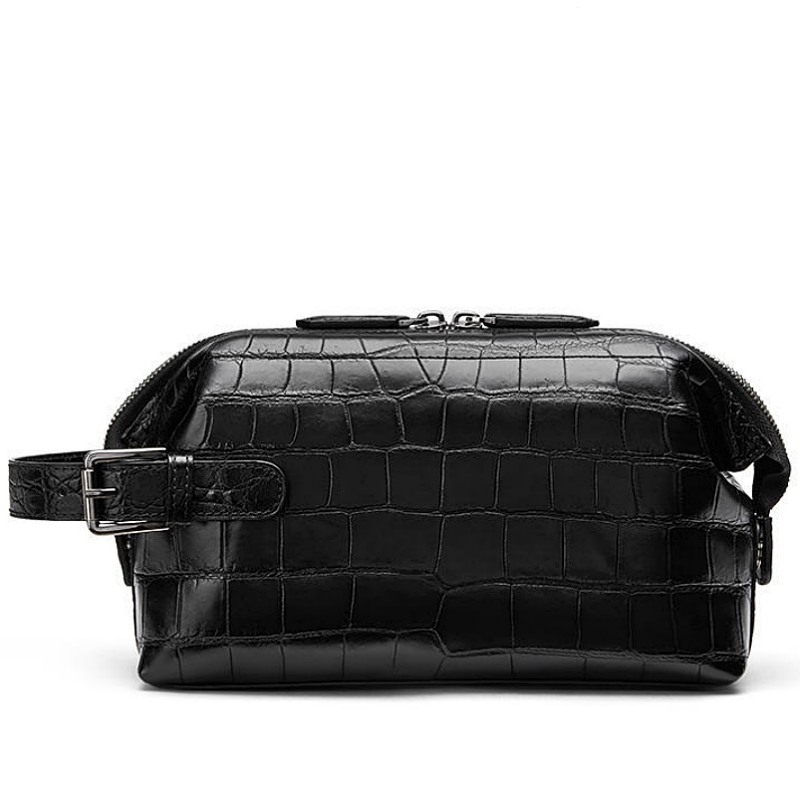 You might have seen or heard about Dopp Kit which is a bag designed to offer organized space for your toiletries. The bag is created with a soft exterior and is waterproof as well.
Laptop Bags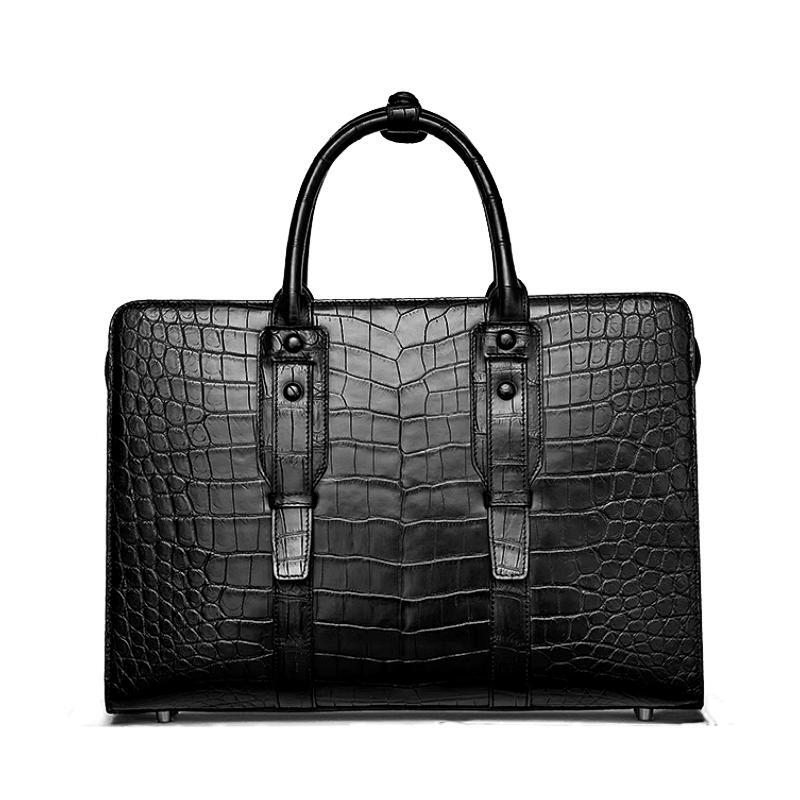 You must be familiar with laptop bags. I mean who isn't familiar with these bags in this era? These are the bags that offer a safe space to hold your laptop. These bags come with multiple pockets that offer adequate space to organize all your laptop-related accessories. Keeping a laptop and its relevant accessories in these bags helps you to carry all your important stuff with you while traveling. Laptop bags are usually made with sturdy material so that they can withstand extreme environments. The interior of these bags is designed so that the laptop holding compartment is safe enough to keep your laptop away from damage and you can store its charger, mobile, etc in other compartments in an organized fashion.
Fanny Pack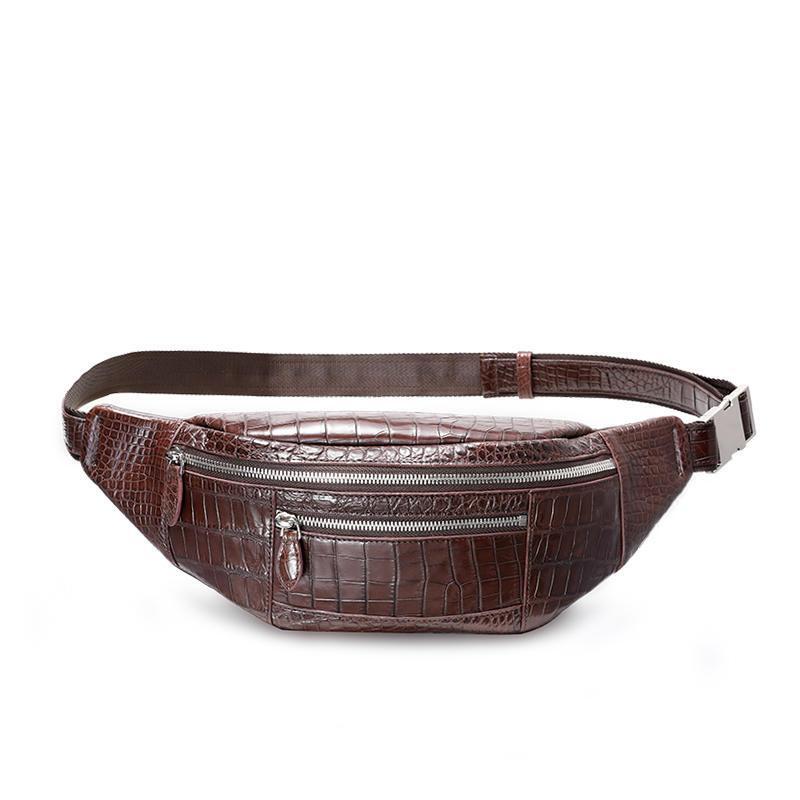 You might have seen youngsters wearing a bag-like belt around their waistline with money, wallet, and watch. This light, seemingly small bag is easy to carry. These bags come in handy when you are going on a picnic or a short trip where you want to have all your items organized and placed in a closet.
Fanny packs look stylish, elite, and antique. You can carry money and other essential belongings in fanny bags and carry these along with other large-sized luggage. Fanny packs keep the essentials in one place so that you can comfortably place and carry fanny packs throughout your journey.
Travel Trunks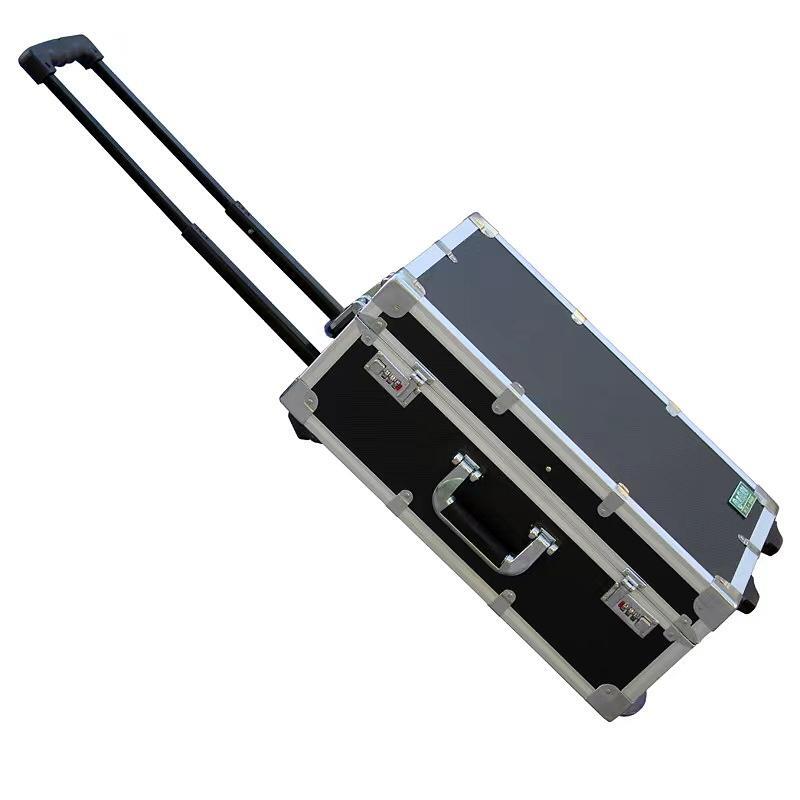 The steel trunks made a rectangular shape are known as travel trunks. They come in various sizes and shapes. The trunk gives an antique look and is made with hard-shell material. The exterior of these bags is quite sturdy and can withstand extreme temperature and wind conditions.
Travel trunks are usually of adequate size so that you can keep your belongings quite easily. But they are difficult to carry and move. They are also comparatively heavy. Remember, this trunk can also be used and carried for a shorter
Tote Bags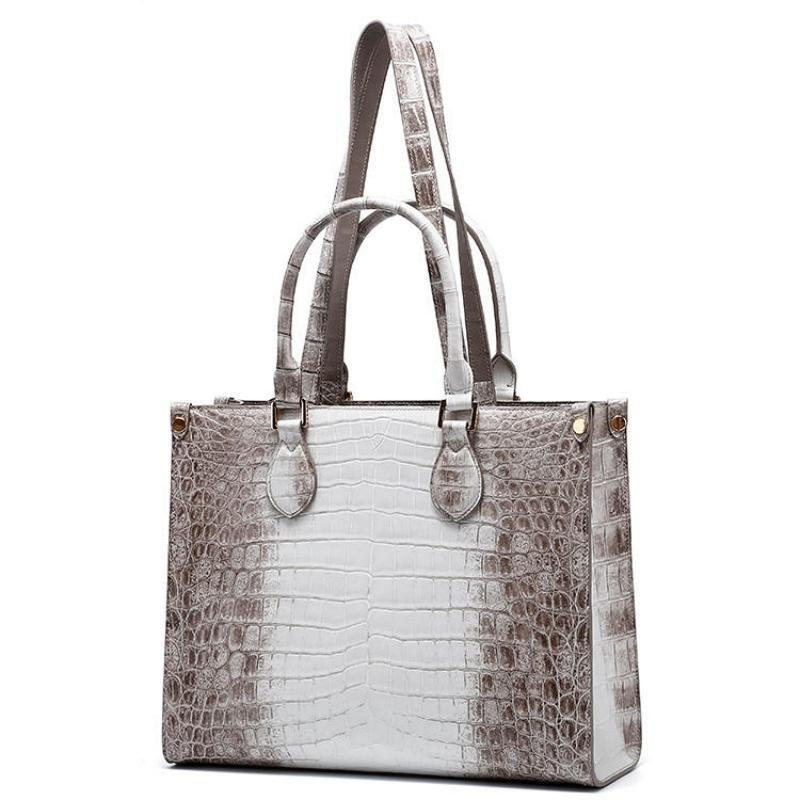 Tote Bags are usually larger bags. They are great to carry all your essential belongings and keep them in one space. They are made with a good-quality durable material. These are advised to carry along with your main suitcase or bag.
Tote bags come in various stylish colors and shapes. They are extremely lightweight and easy to carry the traveler. Females can keep all their makeup in an organized fashion in various pockets and compartments.
Carry-on Travel Luggage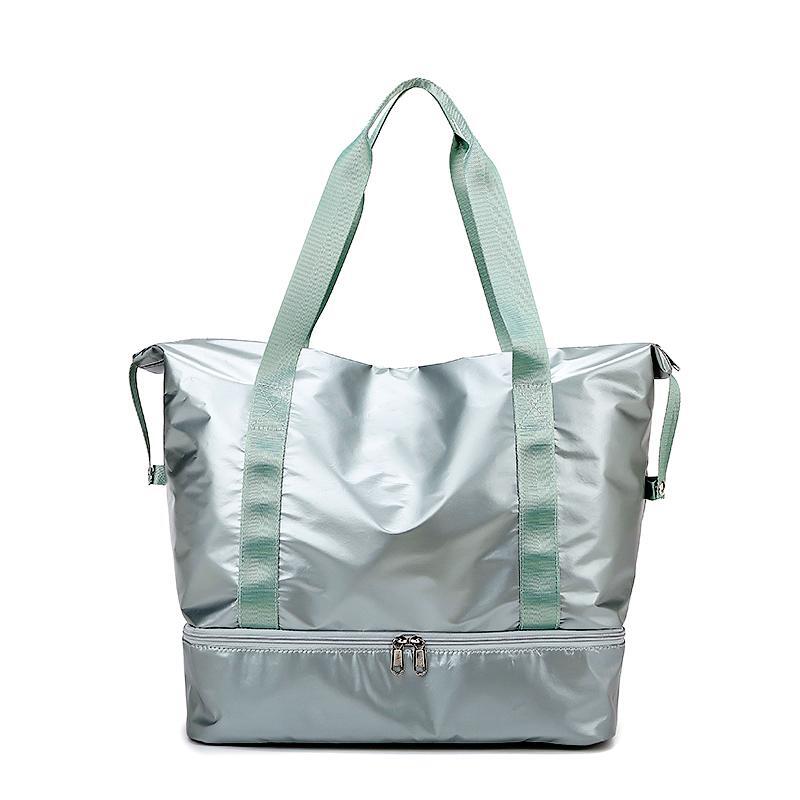 Carry-on luggage means that you are using a small or medium-sized tote or backpack  This luggage is quite lightweight and easy to carry. Most people carry these bags on their flights. But to carry it on a plane you need to be sure that it fits in your overhead compartment.
Carry-on luggage doesn't take place of large-sized luggage but can be quite useful for a short trip.
Vanity Bags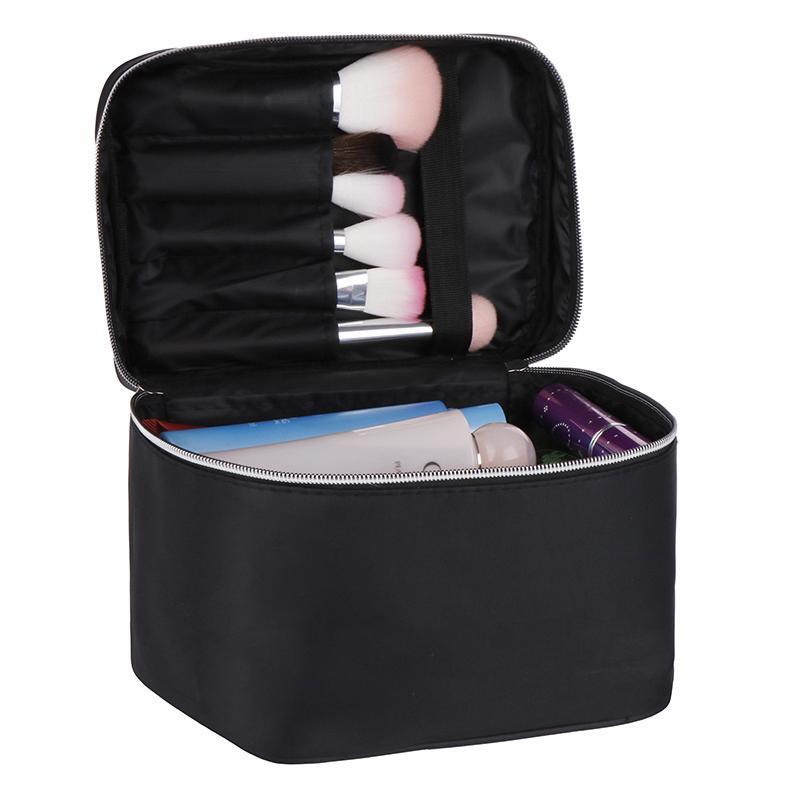 Vanity bags are bags that are designed by keeping in mind the need of girls to keep all their cosmetics organized and clean.  Vanity bags are specially designed to hold your cosmetics and makeup item. Keeping stuff in vanity bags is quite popular among females. These vanity bags are easy to carry and will offer you great ease during your journey and overall traveling as well.
Rolling Spin Luggage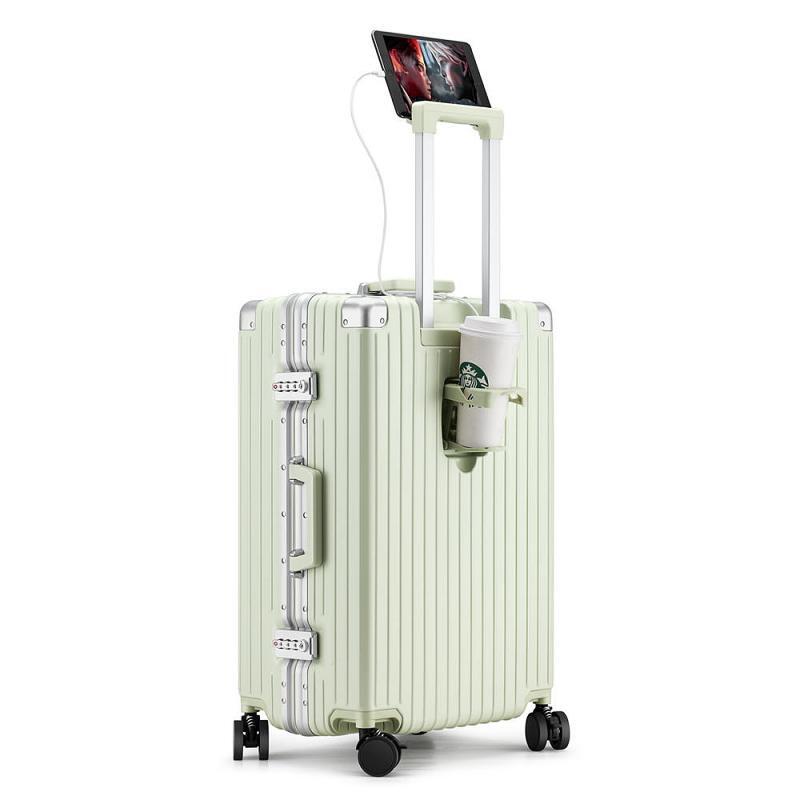 Wheeled luggage is quite common and popular these days. The hype is rightly so as the wheels have offered elevated ease in moving the luggage. The usual wheeled luggage has 2 wheels. When you add 2 more sets of wheels to make it 4 then the luggage is known as spinners.
Spinners can rotate and turn around in 3600 directions without any risk to fall off. This feature means that you can enjoy easy mobility. Be it an airport, or someone else's home you can carry these bags on your own without any external help.
Conclusion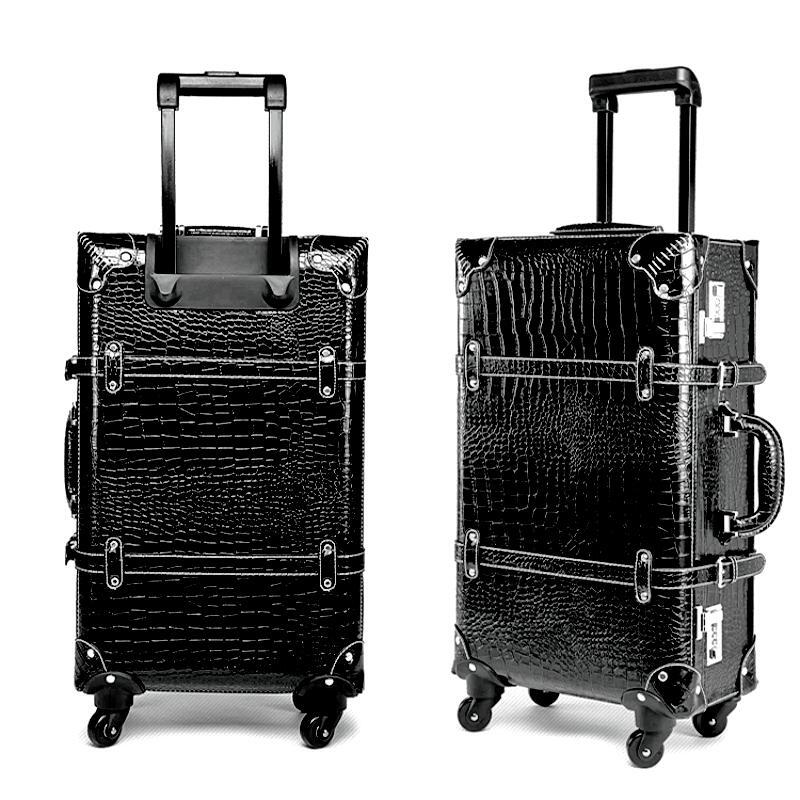 Luggage is quite necessary to travel as you will need your belongings on your trip. There are multiple types and kinds of luggage. Each type comes with its pros and cons. No luggage type can be deemed useless because they all have special features which make them perfect for some other travel setting. With that said, you need to be very vigilant while choosing luggage for your travel journey. To choose the right luggage type, you need to lay down your travel needs which depend on your destination, days of stay and other such parameters. In essence, you should carry luggage that offers adequate space to carry all your needed belongings with you, is lighter in weight, easy to carry, carry to move, sturdy, and aesthetically pleasing.