5 Best Men's Briefcase for Business Under $3000
Are you planning to purchase the best quality briefcase for business? Think of a particular budget that you want to keep in mind whenever you purchase the men's briefcase for business? If the answer is yes, don't worry because we have compiled the 5 best men's briefcase for business under 3000 dollars. Take a look below and find out which one suits you the best. You will come across some other incredible options as well. But it is always important that you consider quality over any other aspect.
While you are looking for a briefcase for men, you might need to consider the capacity of the briefcase. Also, you will have to make sure that you are getting something that is not only incredible in terms of quality but also appropriate in terms of pricing as well. Below we have compiled five appropriate options not only based on the pricing but based on the quality as well. Make sure to make the right decisions after carefully considering each one of these excellent quality briefcases.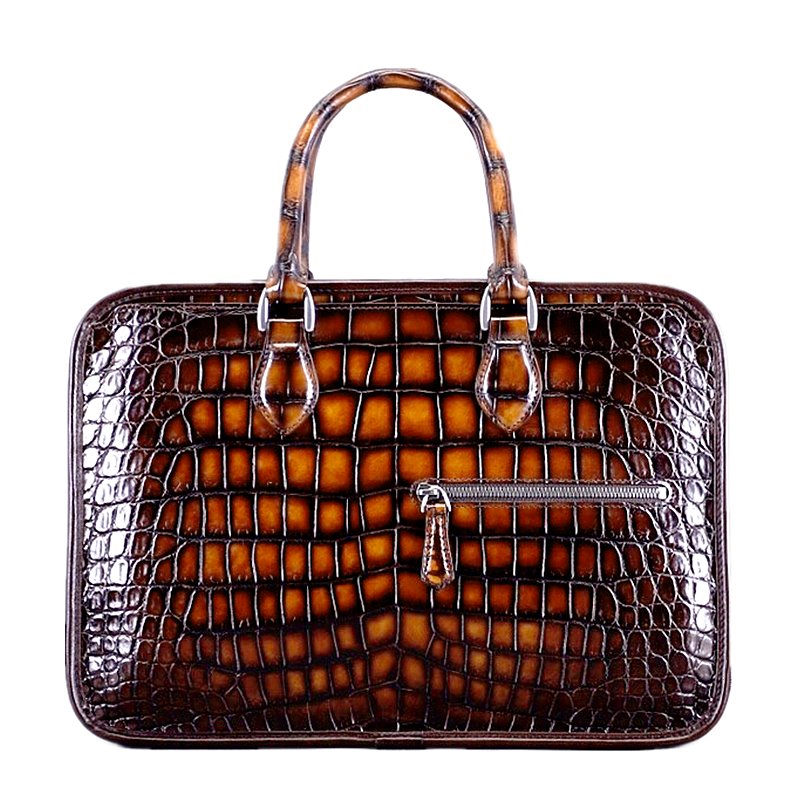 Alligator Crossbody Laptop Business Bag
The first option in the list is the alligator briefcase that is a crossbody laptop bag, especially for men. When looking for something extravagant, this crossbody briefcase for men is ideal. With genuine alligator skin and various color choices, this alligator briefcase is just perfect.
With the expert craftsmanship of this alligator briefcase and the fabulous design, you will find this one the appropriate choice with relevant capacity and appropriate pockets. You will find a Zip closure and easy opening. Besides that, this is a classic briefcase with adjustable shoulder straps.
The best briefcase for men is classic, but yet it is super fashionable as well. This one is made from elaborate material and showcases wonderful craftsmanship. You cannot only use it like a briefcase, but you can use it as a cross-body bag as well.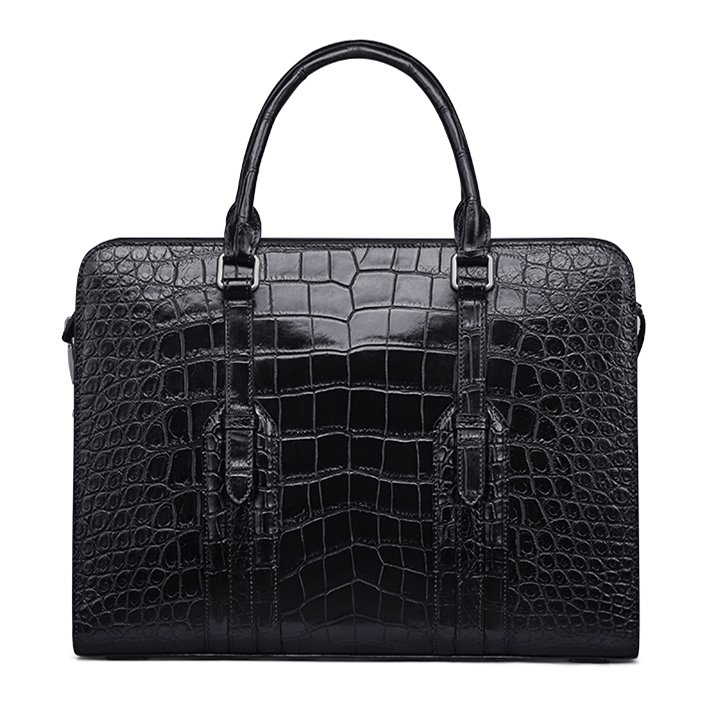 Alligator Leather Laptop Bag Briefcase Shoulder Bag
The next option we have is another one of the leather bags, which has a much more classic and sophisticated design. If you are not planning to go for something that is a bit over the top, going for this genuine alligator leather briefcase is appropriate. This one comes with a shoulder strap and shorter handles. Not only can use it as a cross-body bag but also it can be used as a handbag.
Overall, this one is excellent quality and gorgeous looking briefcase for men available for under 3000 dollars. Moreover, it is a good quality option with a zip opening, and several pockets for cell phones and other accessories make it just the perfect choice.
This one is one of those briefcase options that people want to have for daily use. You will find this alligator briefcase in various colors as well.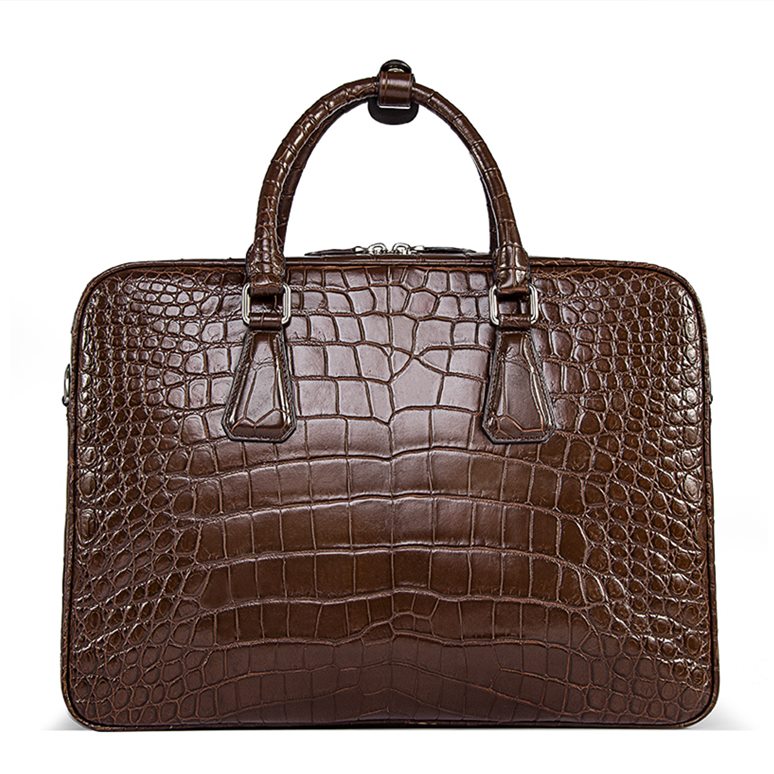 Luxury Alligator Business Bag, Alligator Leather Briefcase for Men
Are you specifically looking for a genuine alligator leather briefcase? We have another one of option that is appropriate based on your requirement. You will find this one as an excellent quality briefcase for men that are made of genuine alligator leather material. It is an appropriately designed leather briefcase having a perfect capacity. This one is a business-style briefcase that can be used as a daily use laptop bag or a handbag as well.
If you want to carry it on your shoulder, there is an adjustable shoulder strap also available. This one is a unique option with an excellent texture and a good quality design. Moreover, the convenience and the design make it just appropriate. For anyone who wants an affordable briefcase that is made of alligator leather material, this one is just appropriate.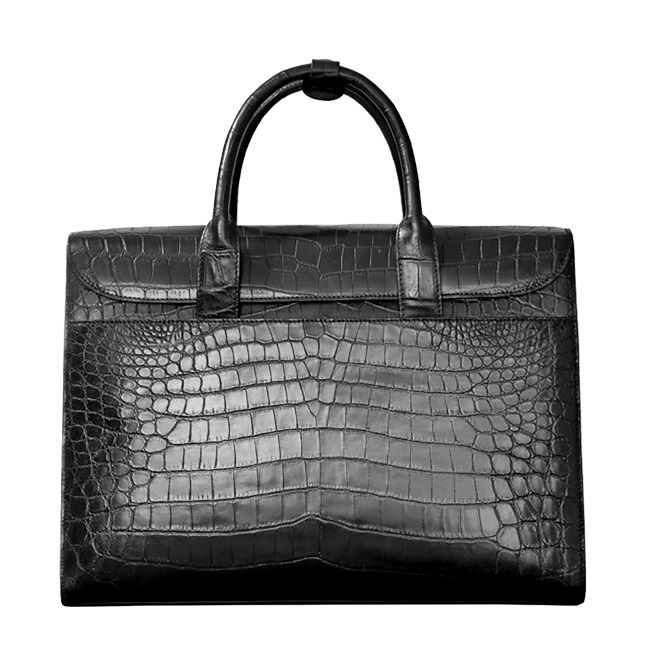 Formal Alligator Leather Flapover Briefcase Laptop Business Bag
The next option on the list is one of the best quality alligator leather bags for office use. It is especially for men, and it is appropriately designed to carry a laptop and other important accessories. You will find this one as a lot more classic and unique option. This alligator briefcase for men is available in black color and looks super stunning. There is relevant space available to carry the laptop in this briefcase. The professional design and the medium compartments provide enough space to organize all your accessories appropriately. It is a handmade briefcase with extravagant craftsmanship that you will notice. Overall, it is a high-quality briefcase offering you just the perfect design. You will enjoy using this high-quality briefcase that will incorporate the appropriate amount of style to your personality.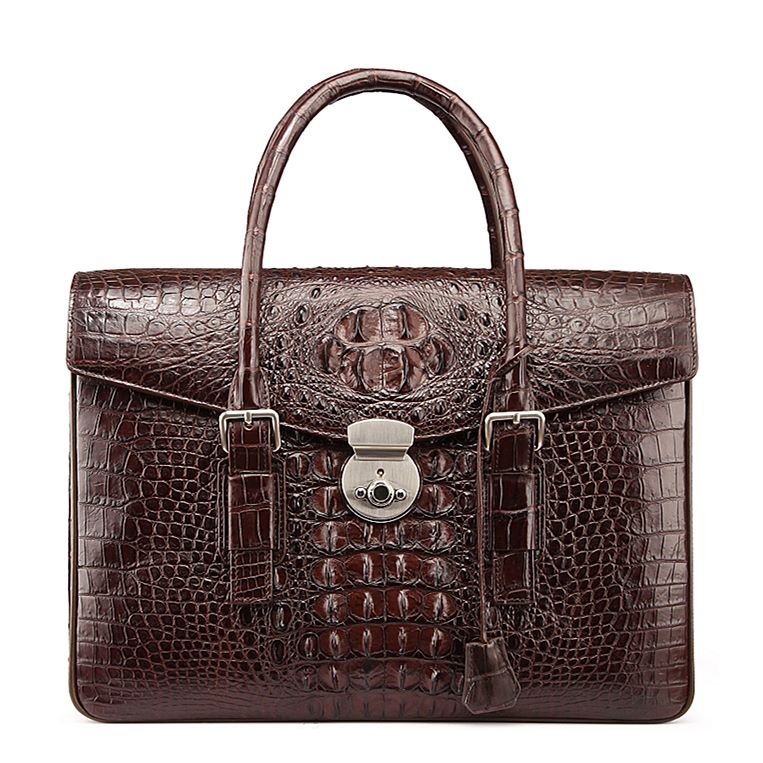 Crocodile Leather Flapover Briefcase Messenger Bag
The last option we have is the best quality leather briefcase made from crocodile skin. The texture and the design are a little more different from all the other leather briefcase options. When someone wants to have a unique personality and wants a briefcase that is a bit different from all the other boring briefcases, then this one is the ideal choice that you can consider. It is a high-quality flap-over briefcase offering you enough space. This crocodile skin briefcase is made from 100% genuine material. The interior compartments are available to provide you enough space and capacity.
Moreover, the unique design makes it the favorite of most people. When looking for a briefcase that does not cost you more than 2000 Dollars, this one is the best briefcase to have. You will find this briefcase a lot more appealing and super attractive.
Conclusion
These are the five best men's briefcases under $3,000. You can choose the bag according to your desires and requirement. Most of the prominent features are also discussed for your information. These bags are going to be very beneficial for you for daily office use. You can enjoy the quality within a very reasonable price range now.