What Are Patina Shoes?
Fashion trends change with the choices and demands of people. Stagnant behavior in anything makes life boring, so keeping it in excited mode, we need to bring change. Similarly, wearing dark plain black, brown, or blue colors shoes does give you charm and excitement but we need something that is unique to wear.
For this purpose, leather experts have introduced the idea of patina shoes to create an aesthetic and antique look to shoes.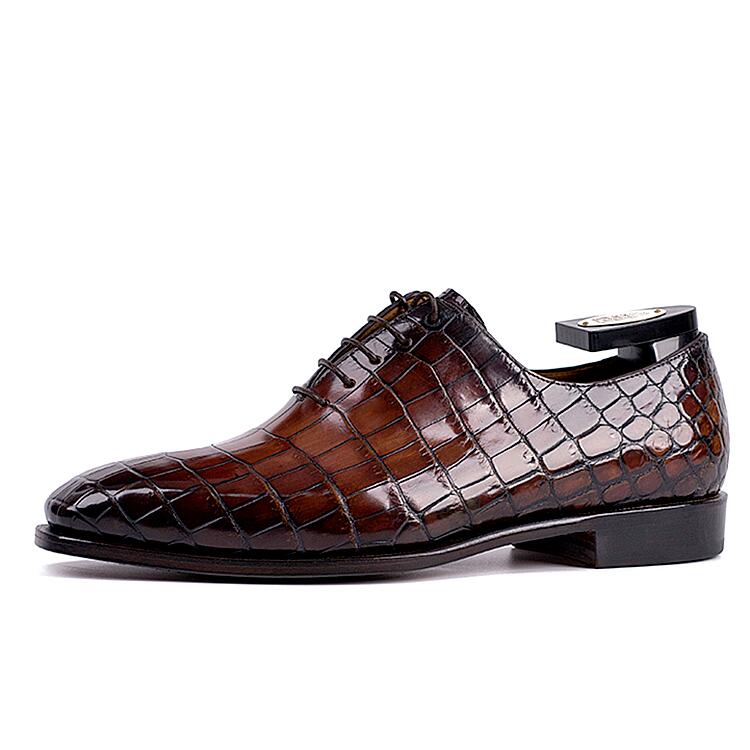 About patina shoes?
The patina word refers to shine, glitter, glaze, smoothness, or finish sparkle. It comes from a Greek word that refers to a wear and tears look but with a feel of tint on different sites of shoes. Patina shoes usually refer to the copper-like effect of leather material of shoes.
For creating a patina effect on the leather, the skilled artists use different brown colored dyes, some oxblood, green, some extent of black, and yellow dyes as well.
Patina look
Wearing everything brand new sometimes makes life boring. We love some innovation and unique shoes can help increase the charm in our personality. As patina is a look of leather that comes after ages when it is worn out, and the real color faints out.  After exposure to sunlight, oxygen, and some other matters found in the air, leather begins to get dark spots on different sites with a heavy, elegant look. These dark spots on the leather do not seem bad but enhance its colors and aesthetic look.
We can't wait for 30 to 40 years to get an amazing feel patina look on the leather shoes. So, the experts have carved a path to get leather patina by using different dyes. So, we can create a patina effect without waiting for a longer time.
Manufacturing of the shoes
Patina shoes are not manufactured in factories by using machines, not even for making soles or finishing. The expert shoemakers first make the shoes with material, and then they work on the leather surface to give it a fascinating look. Machines produce fine shoe articles with elegant designs but cannot create this beautiful effect that might have been underestimated before years.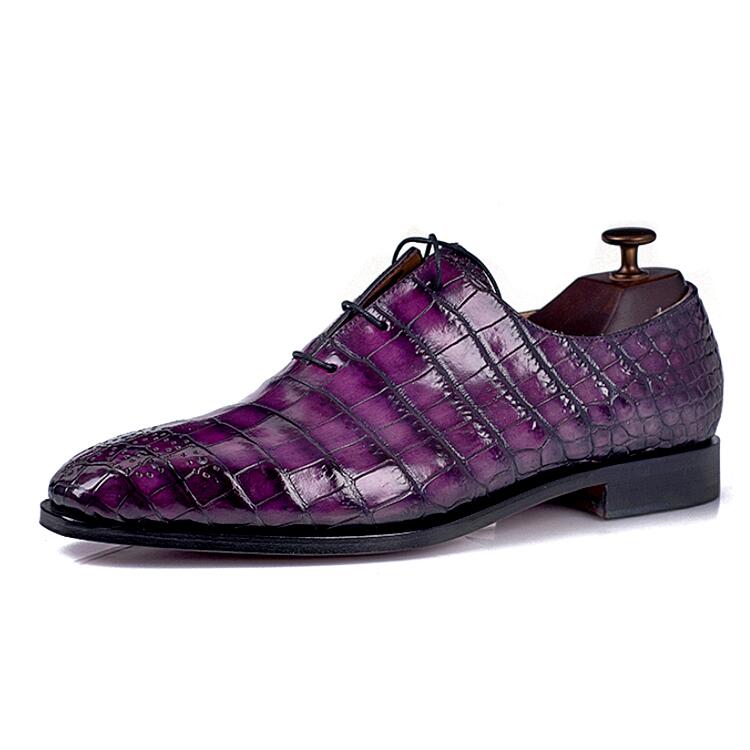 Qualities of Patina shoes you need to look at:
Patina shoes have become popular among men who love antique shoes.
Top-quality leather
Some brands use leather that has a patina effect naturally after the age of 30 or 40 years. But it is not possible to wait for a long time to meet the demand of customers for patina shoes. So, manufacturers have adopted another way to create the patina effect of shoes. They use high-quality leather that can adopt a patina effect when we use dyes on it.
We need to make sure that we have quality leather for our patina shoes. So, for the manufacturing of patina shoes of good quality, it is necessary to choose premium quality leather because the process may include the fading of color that may damage low-quality leather easily.
Hand-made
Patina shoes are hand-made as skilled shoemakers invest their time and art to give them a perfect and elegant look. The skilled artists use brushes and dyes to create the patina look on leather. Only an expert and skilled shoemaker can better use the colors and secret recipe to make the best shade of each color. They first remove the color of fine leather, and then, with the help of brushes, spread the dyes and blend them in the way that they give the perfect look of old worn-out but elegant leather.
Unique appearance
The appearance of patina shoes is unique that no other branded precious shoes can beat it. The worn-out, faded, and outdated look of the leather adds charm to these shoes that attract everyone.
Different colors
First, people think perhaps only one color will be available in the patina shoe variety. Yes, it is true because the manufacturers first worked on only brown-colored patina shoes, but now you can find a huge variety of colors of shoes like purple, pink, brown, black, red, and blue. They create beautiful patterns and shades of these colors that seem wonderful.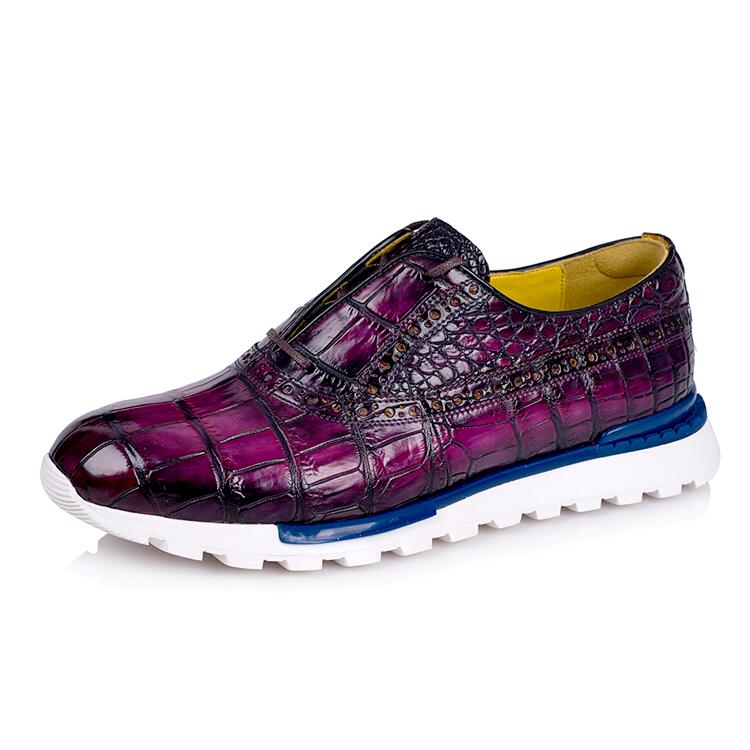 You can ask for custom shoes when it comes to patina shoes making.
You can find patina shoes in different styles. You can basically put your requirements.
Customized shoes
The first and most elegant look of men's shoes comes with customizable shoes that you can get in the way you want. Some shoe manufacturer brands take orders from the customers, ask their requirements, and design the shoes according to the requirements of the customers.  Requirements can be according to foot size and certain design,
It has multiple shades like dark brown, black, light green, etc. You can have your specific shade for the shoes.
These shoes are designed the way they are more comfortable, especially when you are walking, and this master masterpiece adds a prominent effect to your personality.  The shoemaker puts in a lot of effort to make these shoes a good one as they are not very simple to make.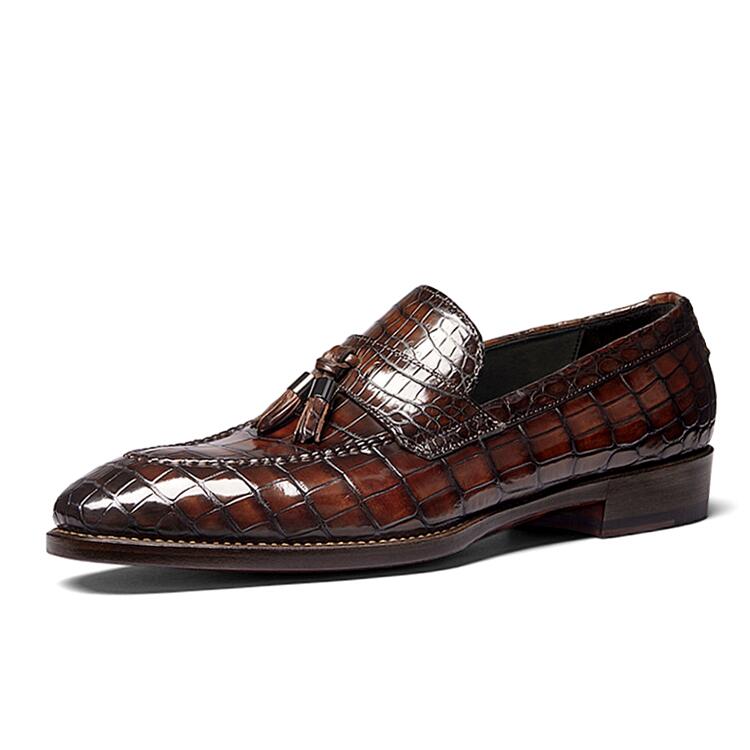 Can you create a patina effect on shoes yourself?
Yes, you can also create a patina effect on the leather, but it is not much easy as it needs practice and expertise to deal with a selection of leather and produce shades of different colors. All you need to do is
Grab shoes you want to create a patina on
Choose colors for preparing dyes
Remove the color of shoes
Apply base dye on the shoes
Then create patterns of dyes to bring a perfect look
Make good use of brushes for blending the colors.
Conclusion
The new and fresh masterpiece in the world of shoes, Patina shoes, is old, worn-out, and outdated shoes that a skilled artist has designed with his taste of art and passion for creativity.