Top 7 Different Belt Trends for Men
Trends get change over time. When it comes to men's dressing, whether they are wearing casual or formal clothes for the day, the most important part of their clothes they must not forget to wear has to be the belt.
You might not feel comfortable if you don't use a belt. A belt makes your personality better.  Trends for men's belts keep changing also. There are different types of trends going on with men's belts too.
The type of belt you will use for the day also depends on the type of dress you are wearing. The belt you use with your formal dressing might not go with your casual pants. So, you have to be careful while choosing the right belt.
Here are the top 7 different belt trends for men that you need to know if you don't want to end up choosing the wrong one for yourself or if you are buying it for someone special: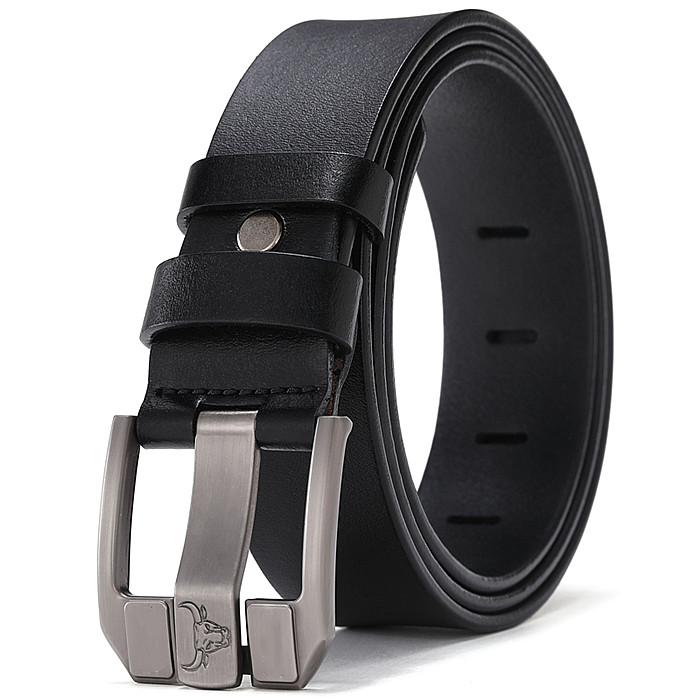 1. Golden/silver buckle geometric belt
Well, a geometric belt with a golden/silver buckle looks quite classy and elegant. This can be used with your formal dressing, or it will go with your casual one too. This is the most commonly used yet so-trend type of belt that men prefer to wear.
These types of belts are more durable plus give more protection. There is no way if you have bought a high-quality geometric belt that has been made with laser cut technology and the buckle has been etched in it so finely is going to get a break or out of trend any time sooner.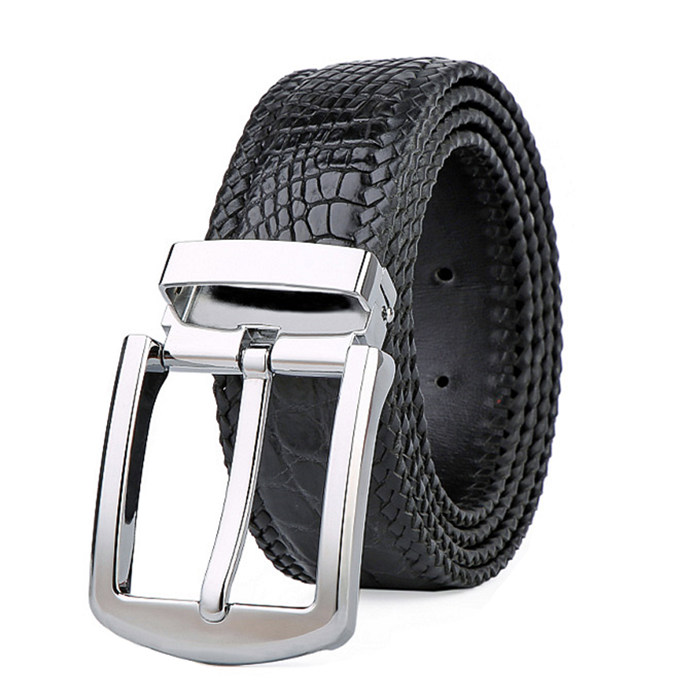 2. Designed twisted leather belt
If you don't want to go with the crowd and you want something different, classy, and cool when it comes to belts, then you might have different belts in different designs. One of the most elegant and stylish belts that you can have has to be a wire-wrapped design.
The twisted leather will give the belt a fine finishing and a soft, attractive look. Well, you can buy these belts in different shades, but they will be made up of one shade. Black or browns looks the most elegant.
If you are going out in the evening and you want to look classy, you can wear this belt as it will go with your casual attire. You can wear it with your favorite jeans.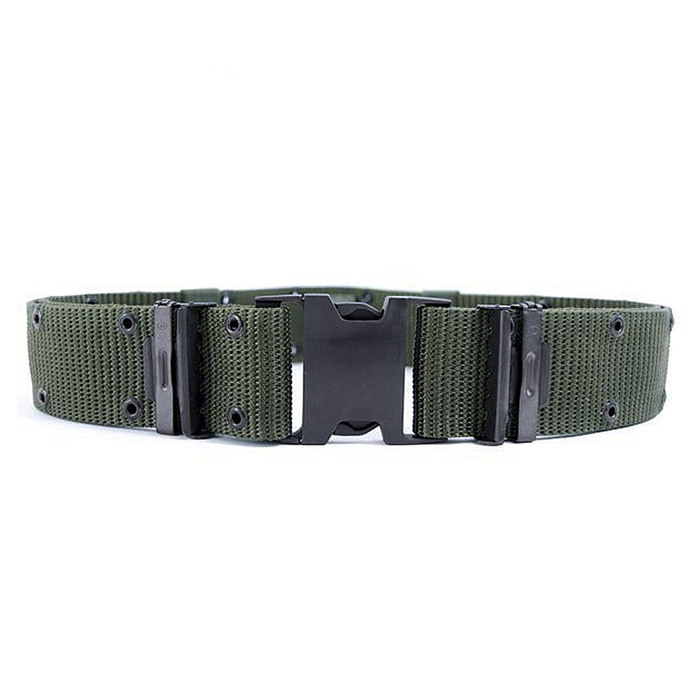 3. Military style belt
There is no compulsion that only the army can wear military-style belts. If you want to look a little patriotic that you can try wearing a military-style belt. It looks quite classy and trendy, plus it will go with all of your casual pants.  Most teenagers like to wear these kinds of belts.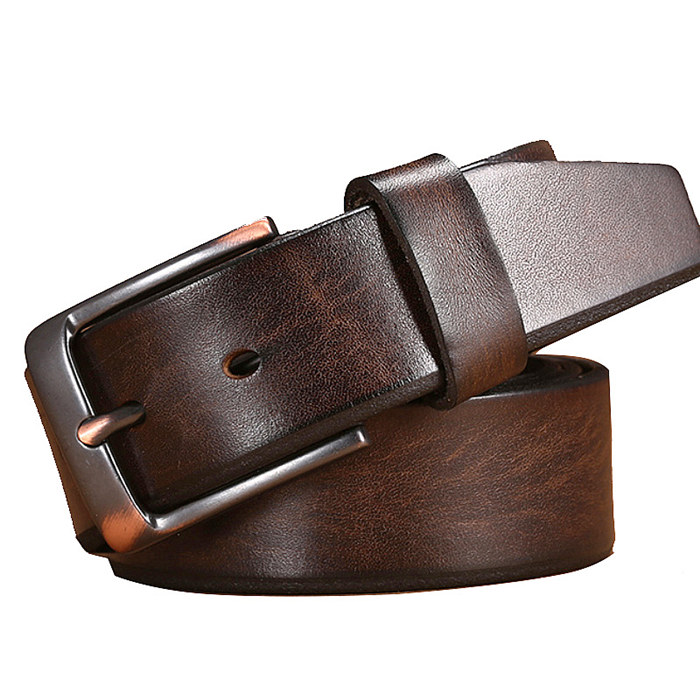 4. Personalized belts with name
Not only do women get conscious when it comes to dressing and the clothing trends, but men as well. As belts are an important accessory for men. How about you get a little more unique with your belt trends?
Well, you can get a belt with your own name on it. A customized made leather belt with the name of the owner on it will give a different type of confidence and makeover to the final look for the day.
You can wear this belt with your formal outfits. So whether you are going to get it for yourself or you want to gift it to someone who has a pretty classy taste when it comes to their dressing, they are going to love it. This is one fine trend in men's belts.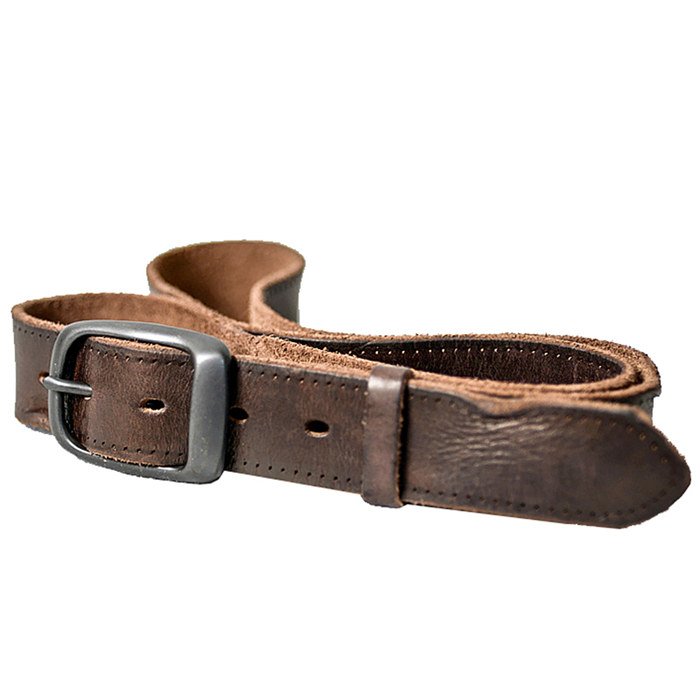 5. Vintage belt
A vintage belt never goes out of trend. It will give you a more traditional and formal look. You can wear a brown vintage belt made of cowhide leather, and it would look so good on you. The pattern on such leather belts looks attractive, and it would look so much better on you if you wear it with your casual jeans.
It will give your waist a different type of elegant fine look for the day.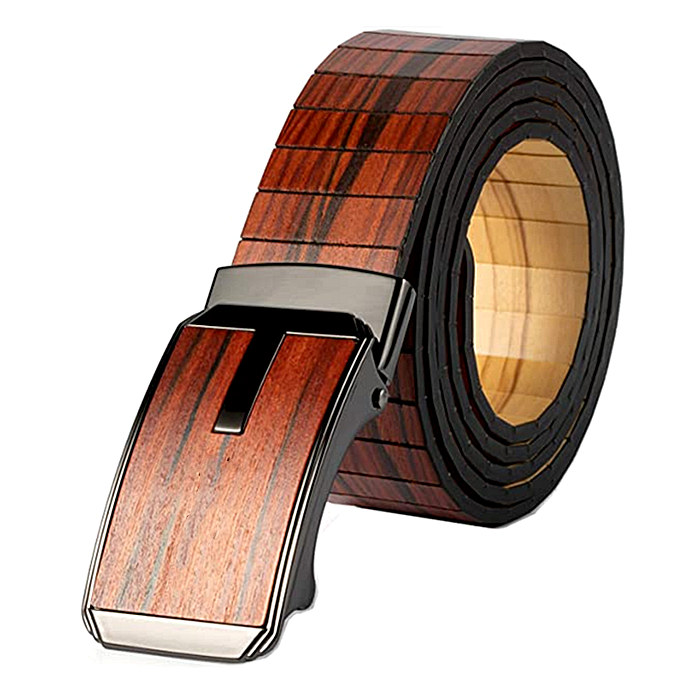 6. Wooden buckle belt
Do you want to go extra trendy when it comes to choosing a belt? Have you ever wore a belt with a handmade wooden buckle etched on it? If you want to look exclusive from others, you can wear this type of belt because it is definitely going to grab everyone's attention.
A leather belt with a handmade wooden buckle is something that you can wear to a party, formal meetings, or even if you just want to go for a walk in the street. It will literally with all of your attires.
The wooden buckle will give this belt a rustic and vintage look. People with great taste in dressing know the worth of this kind of belt because it is an art of high-grade workmanship. The curved edges of the buckle look so good unique, and quite attractive.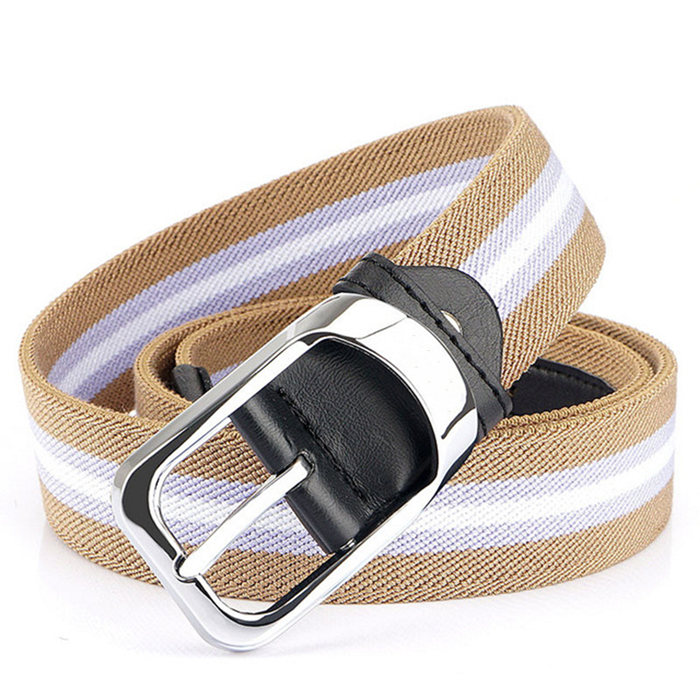 7. Stripped design belts
So, do you want to go all casual with your belt today? How about you wear a stripped designed belt with your casuals' pants, whether it can be a pair of jeans, cargo pants, etc. Handmade striped design belts consist of different shades.
Even multiple high-end brands have introduced such kinds of belts consists of the shades of their logo. Now it depends on your choice whether you want to go for a stripped design belt consist of two shades or three.
This is totally a casual wearing belt, with a nickel ring so you can adjust it at your waist. You can have such belts matched with your costume color.
The final words:
So, now you know what type of belt you need to buy or how to select the right belt according to your attire. The trends we talked about above might get changed within another decade, but the trend of wearing a belt is never going to get changed ever.