Different Types of Men's Wallets You Should Know
A wallet is one of the necessary things for both men and women. It is important to keep your belongings safe by having a good quality wallet and according to your requirement.
Choosing the right wallet is important for men, but men's wallets include seemingly endless variations. You'd think it would be easy to find the right one, but the sheer number of options can make the task overwhelming.
There are certain things you should not make compromises upon, including the quality of the wallet and the type of wallet you need at the exact moment. Before making any choice, you have to know about different types of wallets so that it becomes easy to make your pick.
The best types of Men's wallet you should know about
There are different types of wallets you must know about. We will enlist some of the best wallets to provide you with the basic information about them so that you can make your choice effectively.  Let's have a look at the different types of wallets you should know about.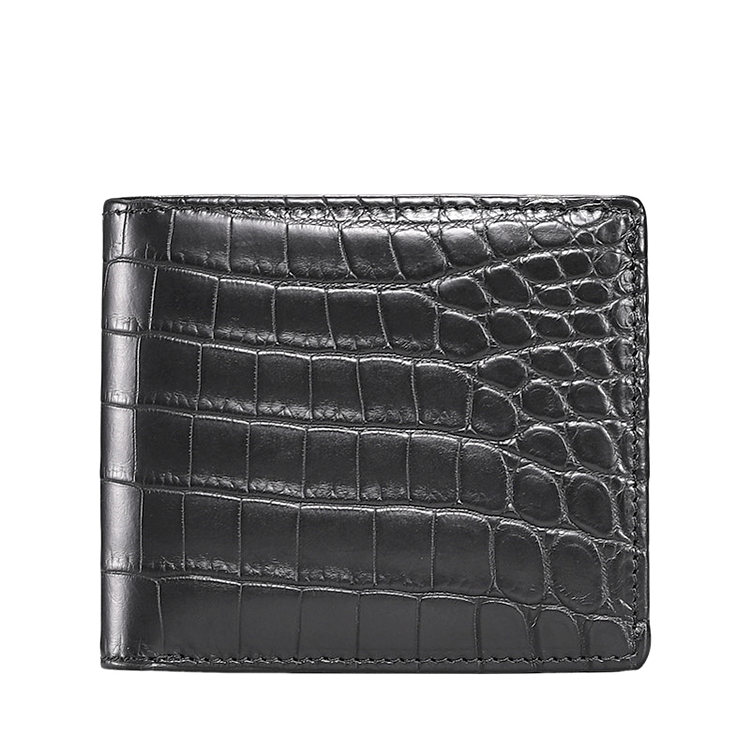 · Bifold Wallet
As the name suggests, it has two sides and is folded in two. This makes it easy to handle. You can just open it and take out whatever you want to. It is also easy to manage, and you can easily find your stuff.
However, if you have a lot of cards and things to carry in your wallet is might not be a perfect choice for you. There is less room in this wallet as compared to a trifold wallet. If you do not carry many things, you should go for this wallet because it is easily manageable.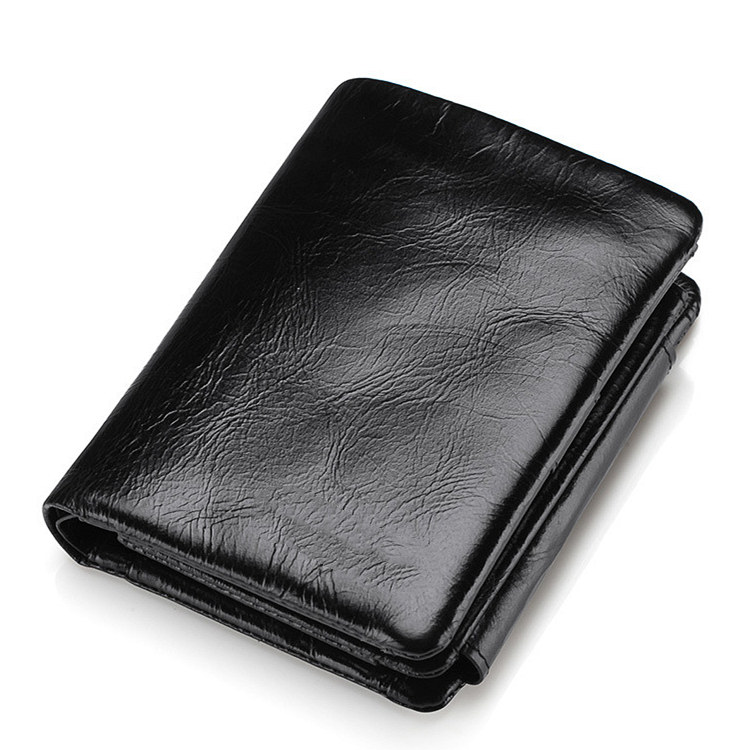 · Trifold Wallet
Much like the bifold wallet above, the trifold is a classic design that is heavily favored by men. The trifold wallet has a lot more space than a bifold wallet, which makes it seem like an even bulkier wallet. But it isn't. They don't take up as much space as you think they would, and they're so much more convenient if you're looking for a spacious wallet.
· Zipper Wallet
This is also one of the most preferred types of Men's wallets. It has a zip present for the pocket so that it can provide your cash and cards with more security. If you have to carry something sensitive in your wallet is recommended to go for this one.
You can also have a zipper wallet if you are careless about noticing your stuff every time you open your wallet. This will keep your accessories safe, and you will not use any cash on the go.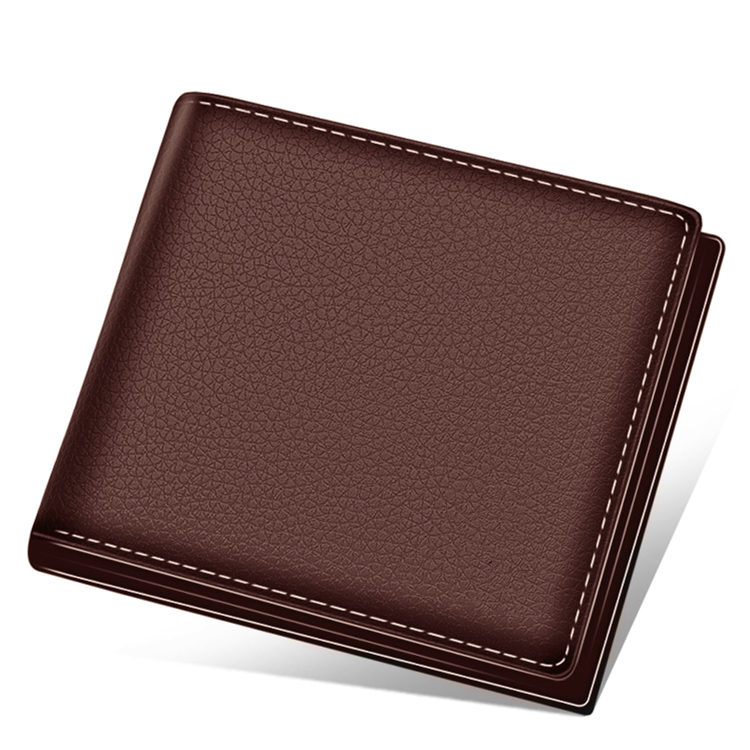 · Hipster Wallet
This is also called a professional wallet because it has a lot of space within it. If you have to carry a lot of professional things within a specific time, this is the wallet you should get for yourself. It will not only keep your things safe but also provide more room for them.
Most professional people have to carry USBs and other such accessories which can be easily fit in this wallet.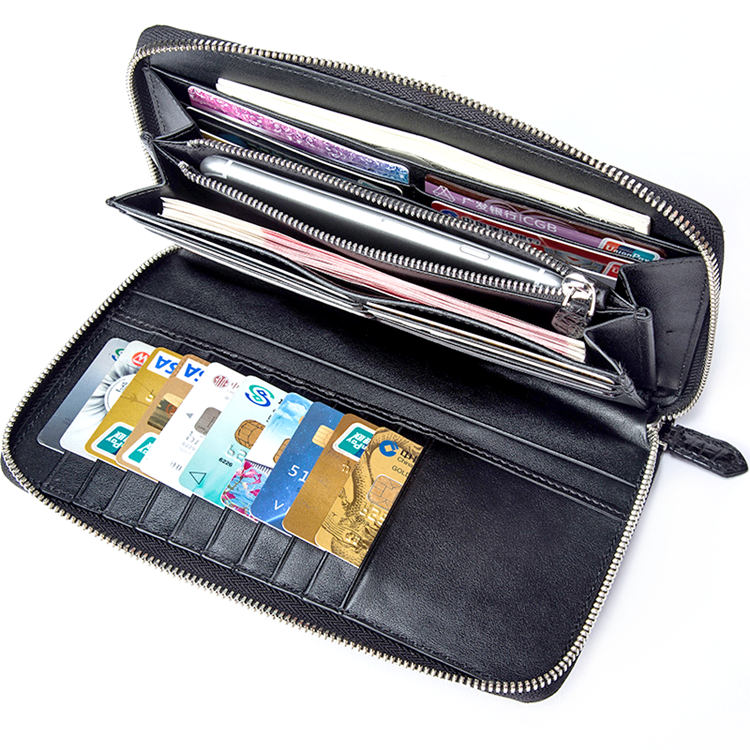 · Cell Phone Wallet
As the name makes it very clear, you can fit your cell phone within this wallet. If you want to keep your cell phone safe within your wallet, this should be your choice. The cell phone wallet is large enough to occupy your cell phone. It is also bigger. For most people, it is difficult to put it in their pocket. You will have to keep the wallet in a bag or carry it in your hand. However, your cell phone will stay safe from falls and other external damage.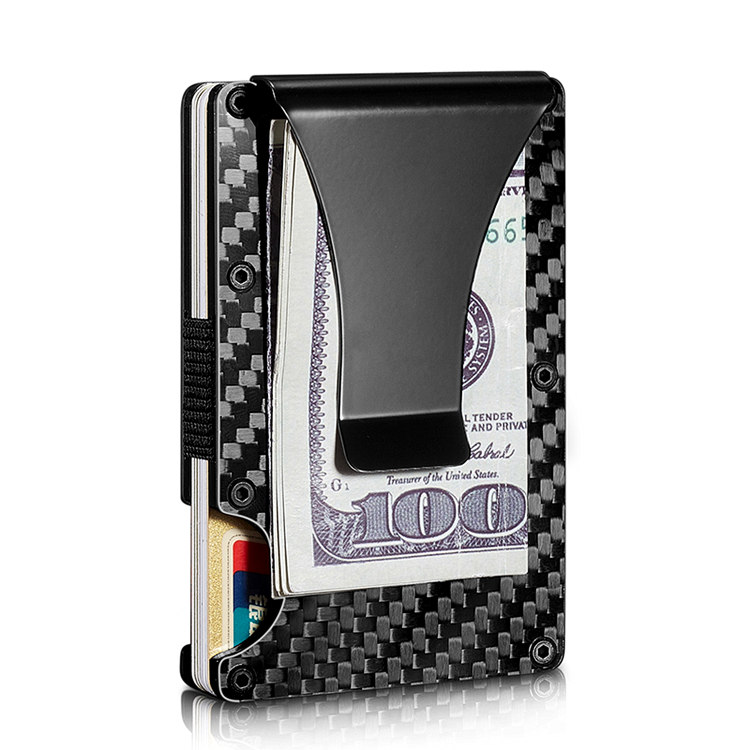 · Credit Card Wallet
This wallet is used by people who have to carry a lot of cards, including a credit card. It has a separate room for different types of the card so that you can track them easily.
If you have to carry cards along with yourself, you should get such qualities that can take care of your credit and debit cards. These wallets are quite common because people like to carry cards instead of cash. If you carry a lot of cards, this is the perfect choice for you because it will make things easier.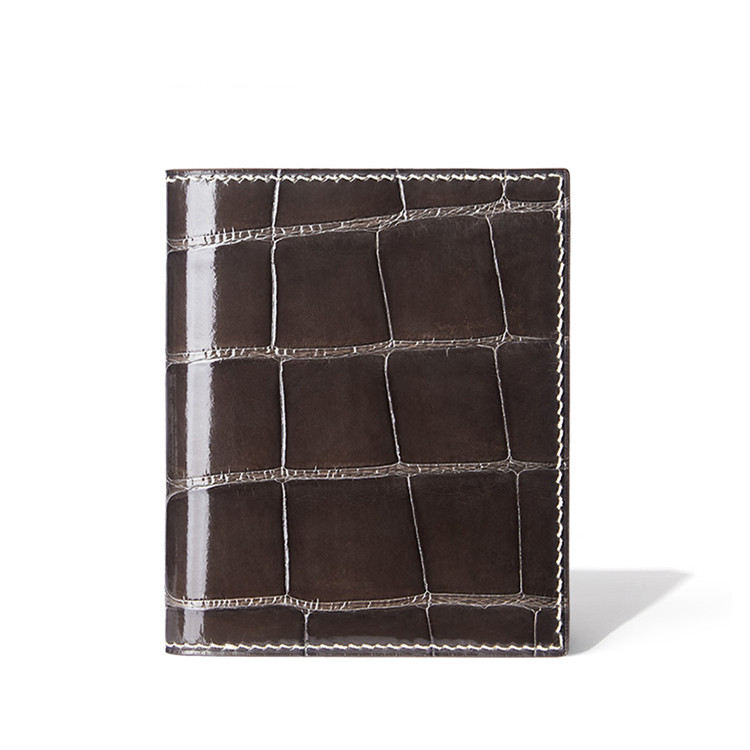 · Minimalist Wallet
This is a smaller wallet that is small in size and easier to carry. You can free up some pocket space by carrying this wallet. This keeps things very simple and compact, and you will be able to find your stuff easily whenever you open your wallet.
It can be used by people who do not have a lot of stuff to carry. However, you can still make room for cash and cards when it comes to this wallet. The minimalist wallet also does not have weight which makes it very easy to carry.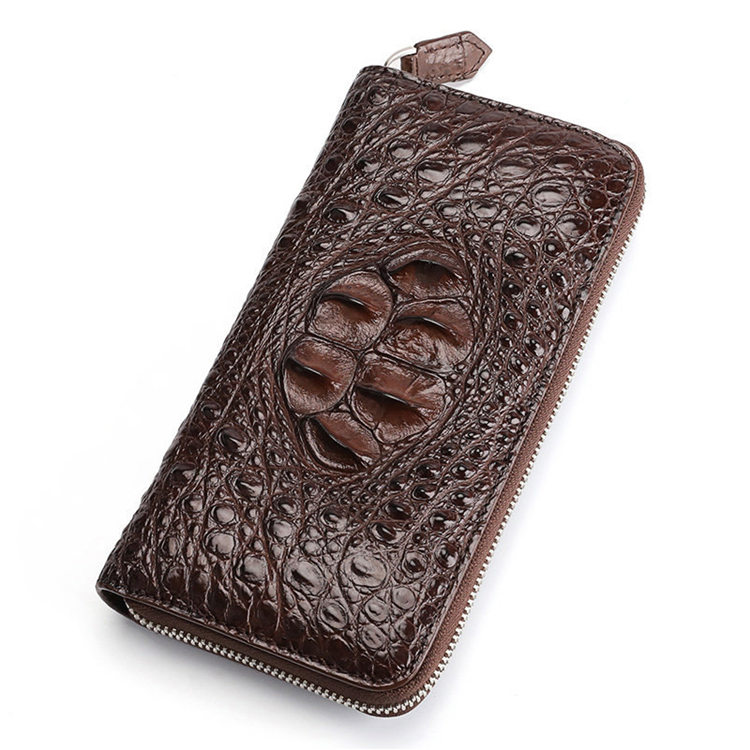 · Travel Wallet
A travel wallet can also be handy for people who like to travel a lot. It has a space for your passport and specific cards that you will need at airports and railways. They are also safer to use, as taking care of your cash and other accessories during travel is crucial. If you are a travel enthusiast, it is recommended to go for a travel wallet as it will make things very convenient for you.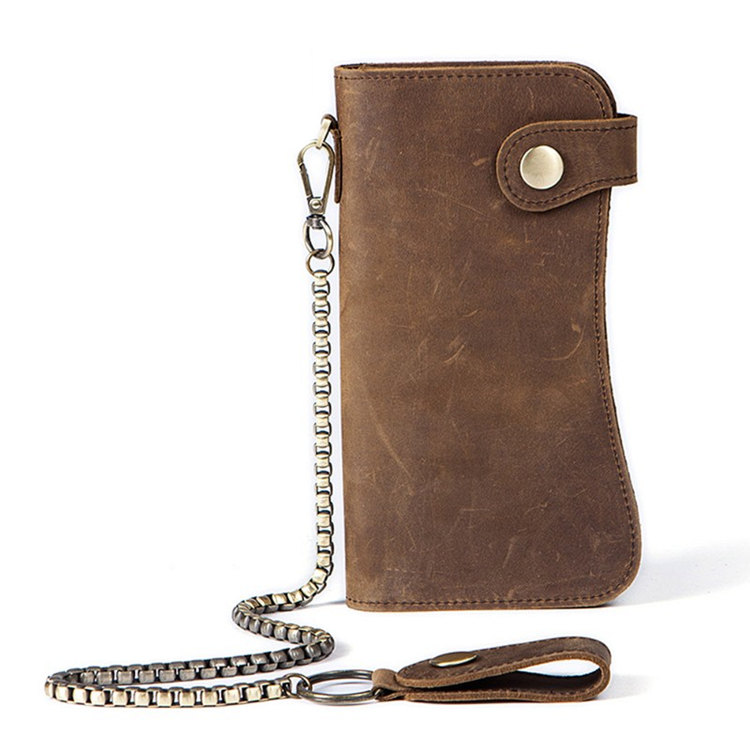 · Chain Wallet
Chain wallets are not as popular as they were back in the 1950's. However, this does not mean that they are not stylish, a key accessory or even functional. Chain wallets are especially popularized by bikers, the wallet with the chain was used to prevent their wallets from falling out of their back pocket and into the street. The billfold is attached to the rider's belt loop by the wallet chain. Others use a chain wallet to add extra style to their wardrobe while other people use it for its functionality in not forgetting their wallet at the cash register after a purchase has been made.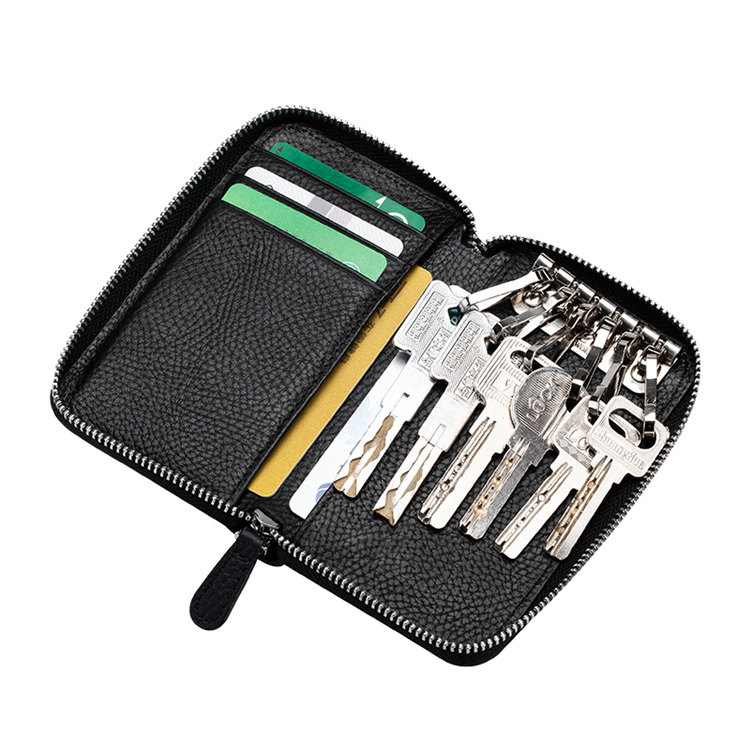 · Key Wallet
A key wallet can be your best option if you are always carrying a lot of keys. It has holders for keys inside the wallet that can take care of your keys quite well. This will save you from the frustration of finding keys whenever you have to use them. You will also know which key goes well with a specific lock. This way, you will be saving a lot of your time and also protecting your keys.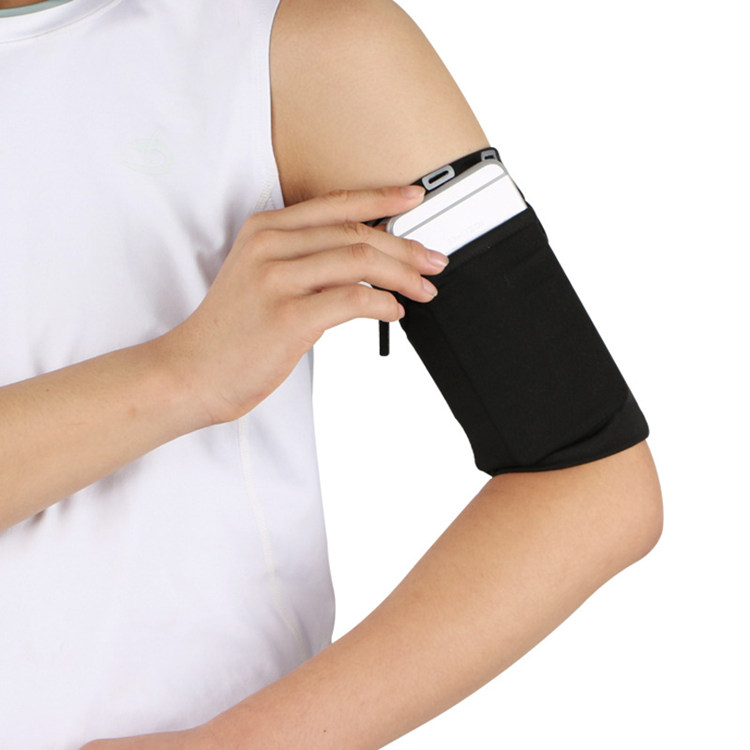 · Wrist Wallet
Most unique yet most useful wallets are wrist wallets. They can keep your essentials safe while walking, jogging, hiking, and more. You can also store ID, keys, phone, or money when you are on the go. These wallets have an elastic loop so it adjusts to your wrist. Wrist wallets are usually not large enough to hold a passport. These are usually visible but they're useful for preventing pickpockets.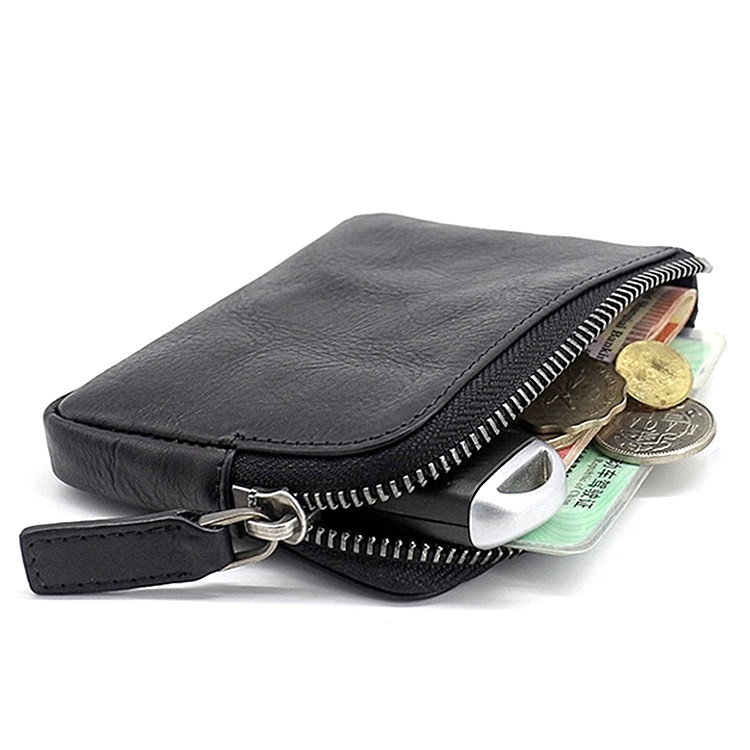 · Coin Wallet
These are small, tiny men's wallets designed only for storing coins in them. Storing coins in normal wallets makes them bulky and heavier. So an additional coin wallet is just what a man wants to store coins. Also taking out coins becomes easier and coins are easily accessible. These are not even the size of a regular wallet as they are much smaller.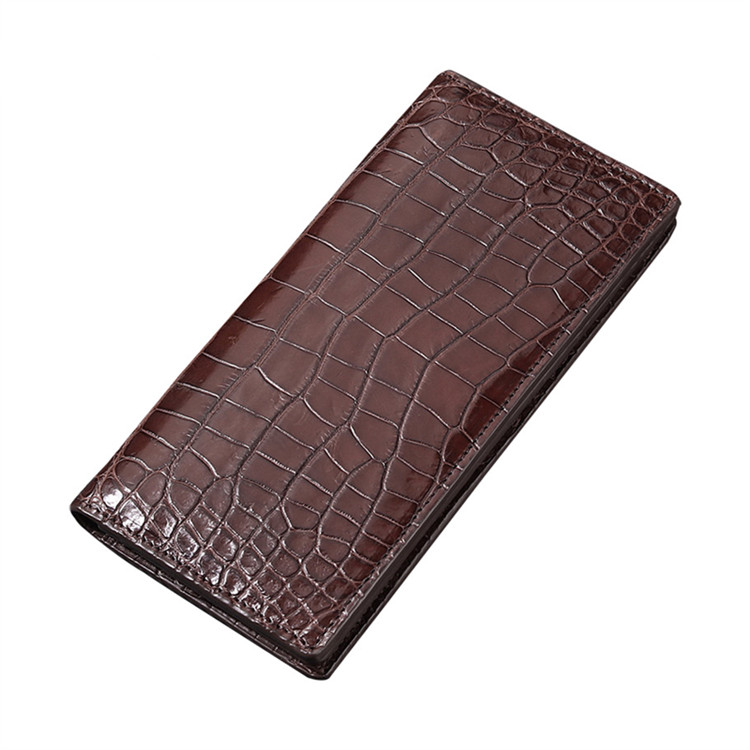 · Checkbook Wallet
If you are going to a special occasion or perhaps you simply just want a wallet that stands out from the crowd, the classic checkbook wallet may be worth your consideration. Originally designed for men who traveled often the checkbook wallet will easily hold a vast array of not only credit cards, but also your checkbook, passport, and of course currency of choice.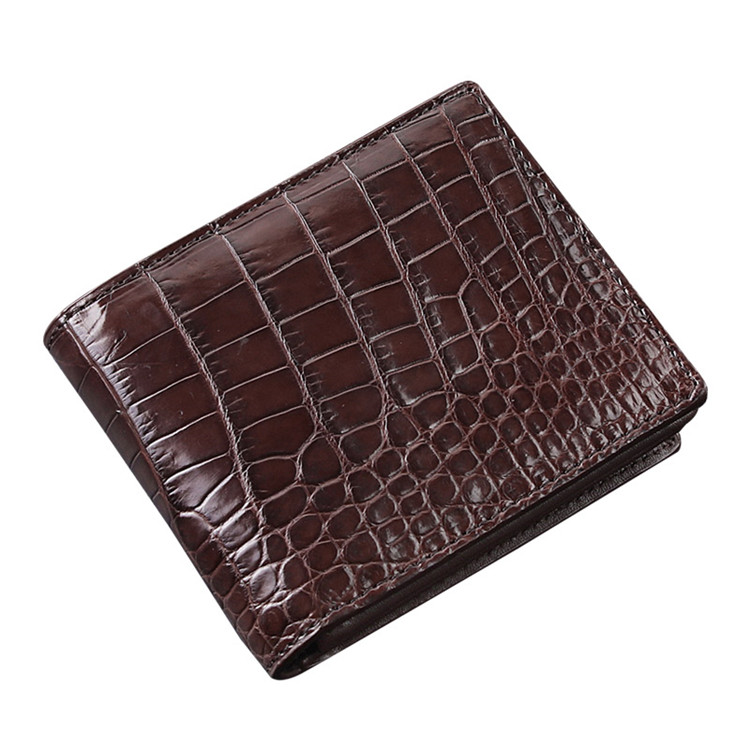 · RFID wallet
RFID wallet is designed with a special lining to protect the Radio Frequency Identification (RFID) chips in your credit and debit cards from any unwarranted scanning. By blocking unauthorized RFID, BLE and NFC scans, the wallet helps keep personal info safe from thieves and offers peace of mind. Also called as Secure Wallet.
Conclusion
Having a wallet is very necessary for every person. Some of the wallets that can serve your purpose are discussed in detail within the given text. You can go for the quality of your choice according to your requirements and situation.