What Should I Wear on A Beach Vacation?
In summers, many people go to beaches to enjoy their vacations in a good way.  On a beach holiday, men usually find it easy to select their outfits such as shorts and cool shirts but women find it hard to select their outfits.
The main goal here is to stay comfortable and look cool.  There could be a lot of clothing items from which you can select what you are going to wear. So, if you are also among the confused people, we will be discussing what you should wear on a beach vacation.
The best dresses to wear on your beach vacation
Below are some of the best dresses you can wear for your next beach vacation.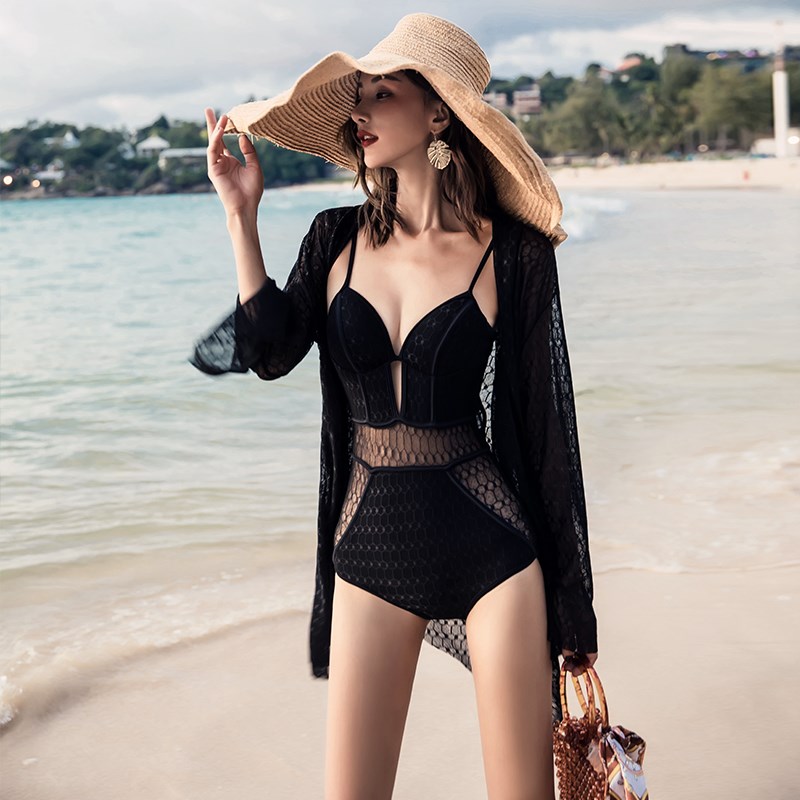 Bikini with kimono
The first and one of the simplest yet stylish combinations you can go for is wearing a bikini with the kimono. Well, here you can go with beach kimono or fringe kimono depending on your preferences. Meanwhile, the bikini will be a perfect choice whether you are looking to go for a swim or sunbathe on the beach.
Selecting this beachwear will also be a perfect choice for enjoying all of the beach activities.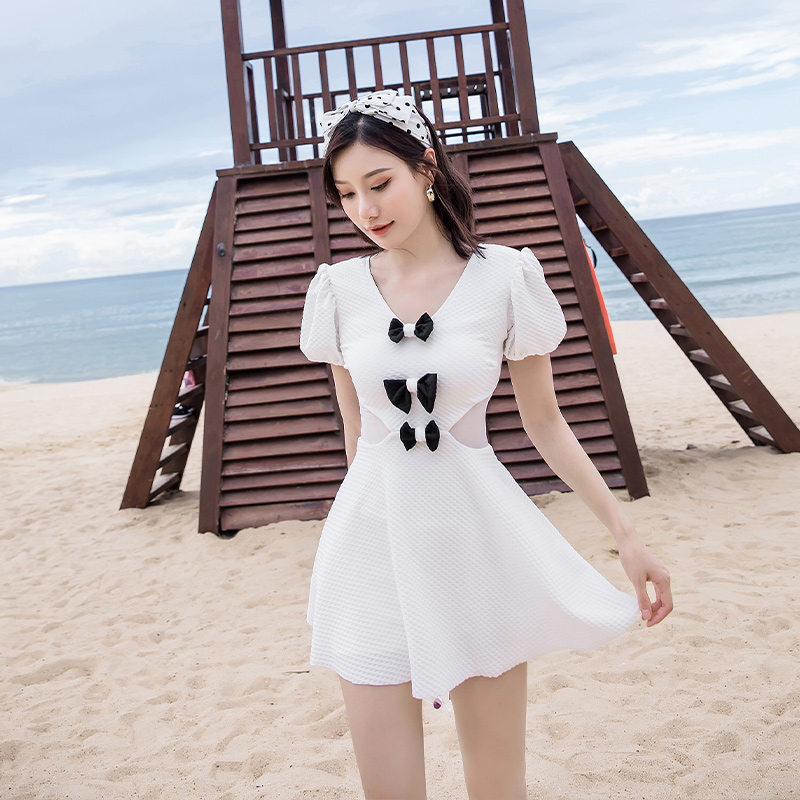 Romper with sleeves
Unlike the other rompers, these are made especially for providing freedom to your body. Wearing these you will feel the most comfortable. It is not the only reason for selecting it because the style never gets outdated, and you can enhance your style by adding a straw hat to your outfit. It will not only be practical at the beach to keep sunlight away from your eyes, but it will also make you very stylish.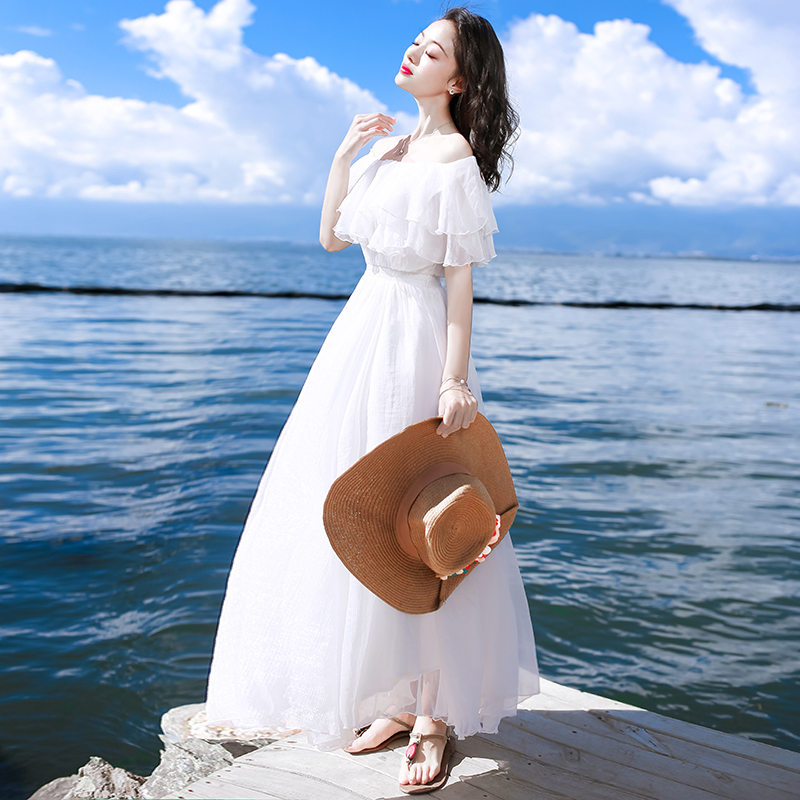 Off-the-shoulder dress
Well, this dress comes in a lot of different variations. Sometimes there are tiny sleeves that are coming off the shoulders while the other variations of the dress come in sleeveless options. The good part about the dress is that it has a frock-like bottom which keeps you in a perfect beach relaxing mood.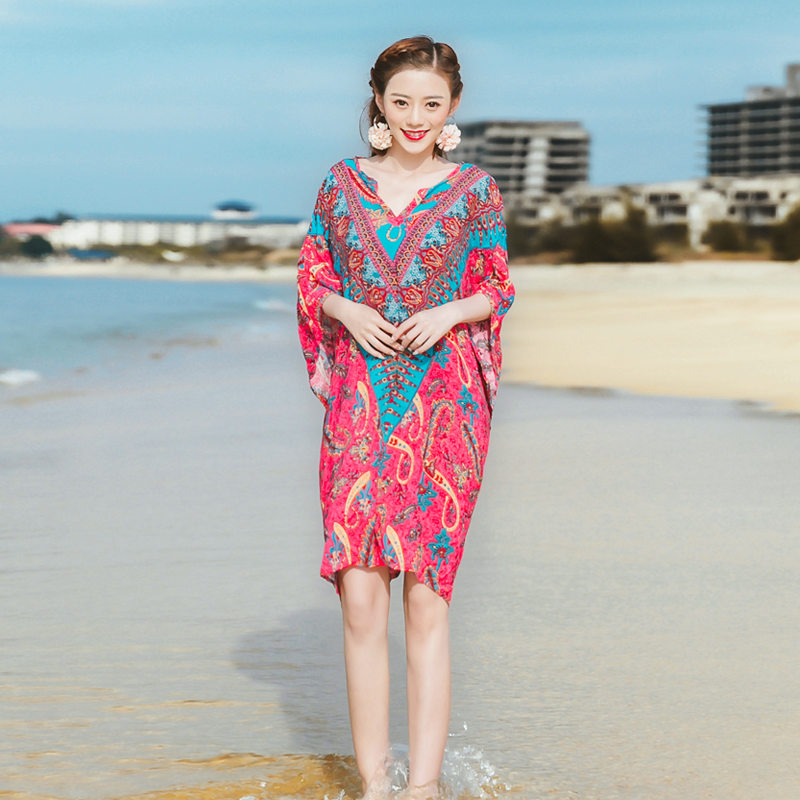 Crochet dress
If you are looking to be adventurous at the beach while you also want to cover the body while you are relaxing, then a crochet dress will be the best option to go with a bikini. Wearing it will provide the airiest feeling for the body while you can easily remove it if you are going for a swim.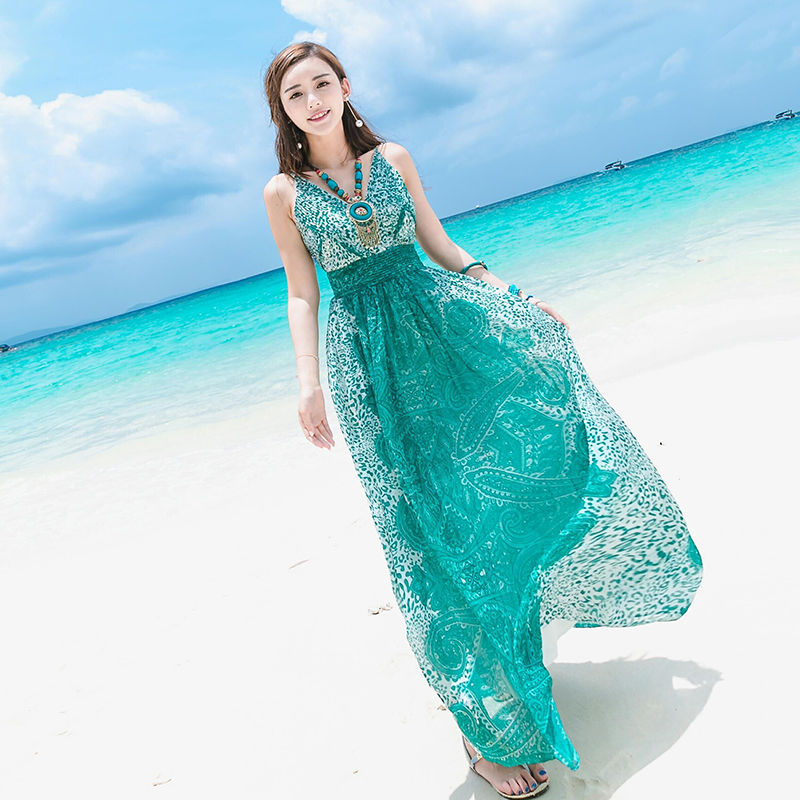 Tiered Midi dress
It is another amazing option to add to your beach vacation outfits. The reason for it being on our list is that it provides you with a very relaxing vibe of the beach. If you are a person who does not like swimming a lot and relaxing on the beach is the main priority, then selecting these will be a perfect choice.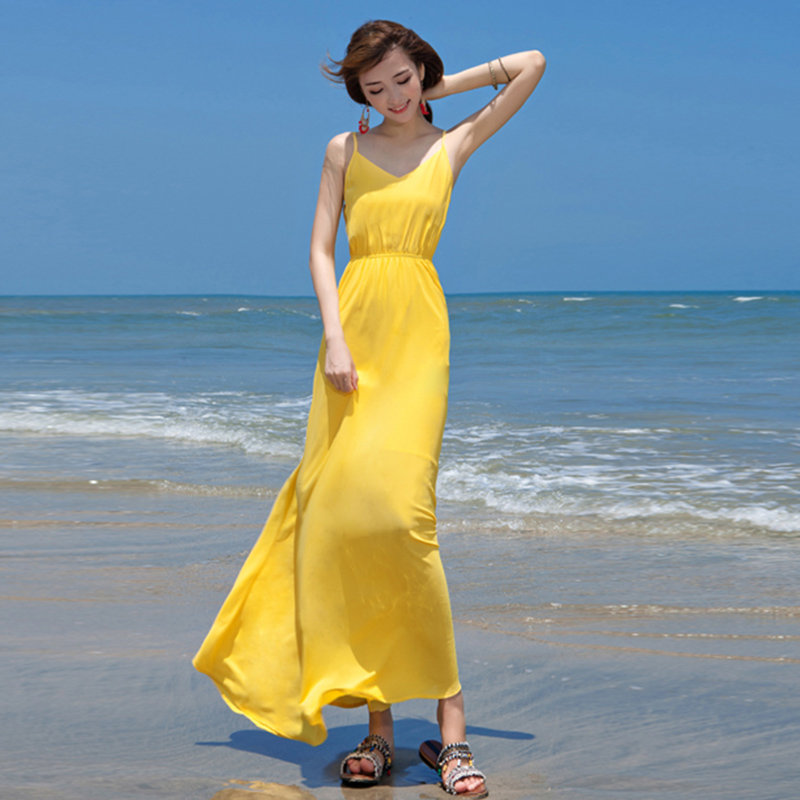 Beach Maxi dress
Maxi dresses are made for all of your needs. You can find one for office wear, you can find one for parties and night outs, you can even find these for beach vacations. So, why not add one to your beachwear this beach season?  It will provide you an airy feel of comfort while protecting your skin from direct sun rays. Adding a hat and sunglasses to your outfit will make you rock even better.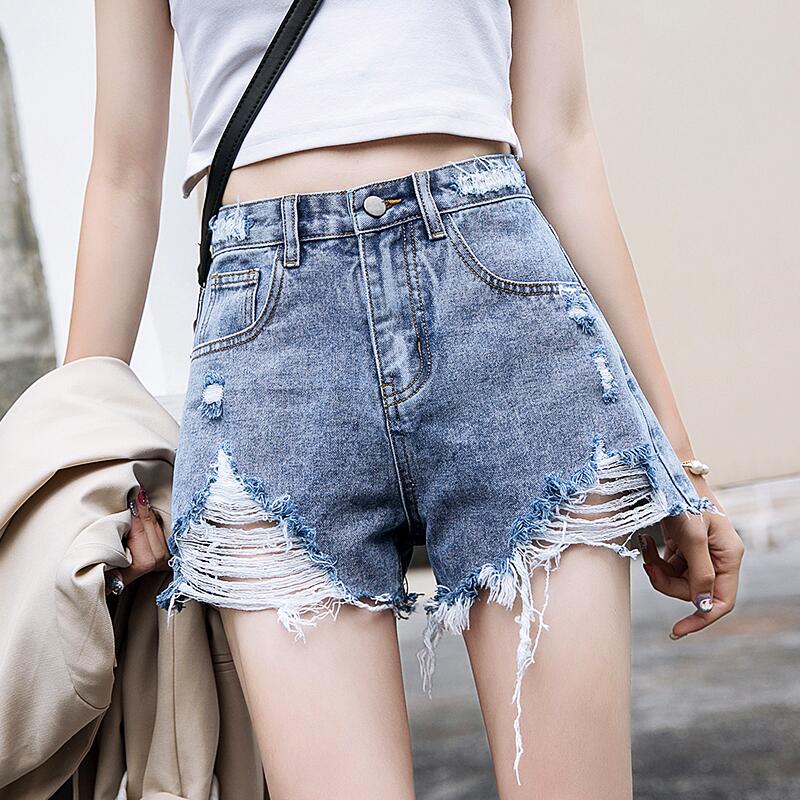 Denim shorts with the beach top
If you have an amazing collection of beach tops but you are not sure what to wear with them then denim shorts is one of the right answers. These never get out of fashion, and they will be a perfect choice for an adventurous beach experience. Whether you are looking for some beach sports or you are the type that loves reading books while on the beach this outfit will be a perfect combination for you.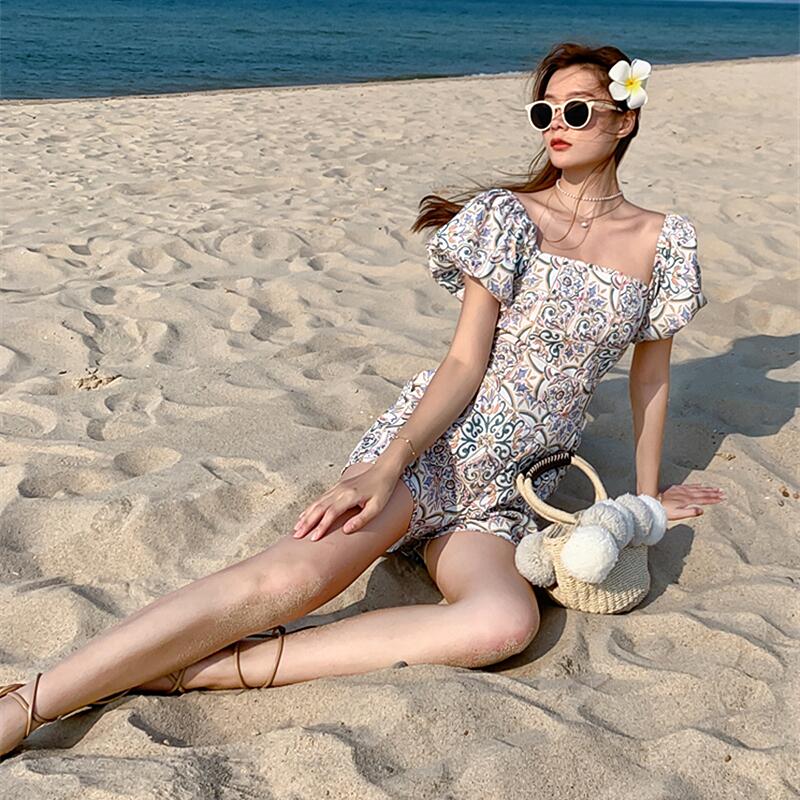 Sleeveless rompers
Just like the romper with long sleeves, you can rock in the sleeveless rompers as well for a relaxing day at the beach. While the other type of romper provided a looser fitting with the sleeves being the most lost. It comes in a style where the fitting is a bit tighter than the other option, but it is never a skinny fit, so you get the comfy feeling of wearing the dress.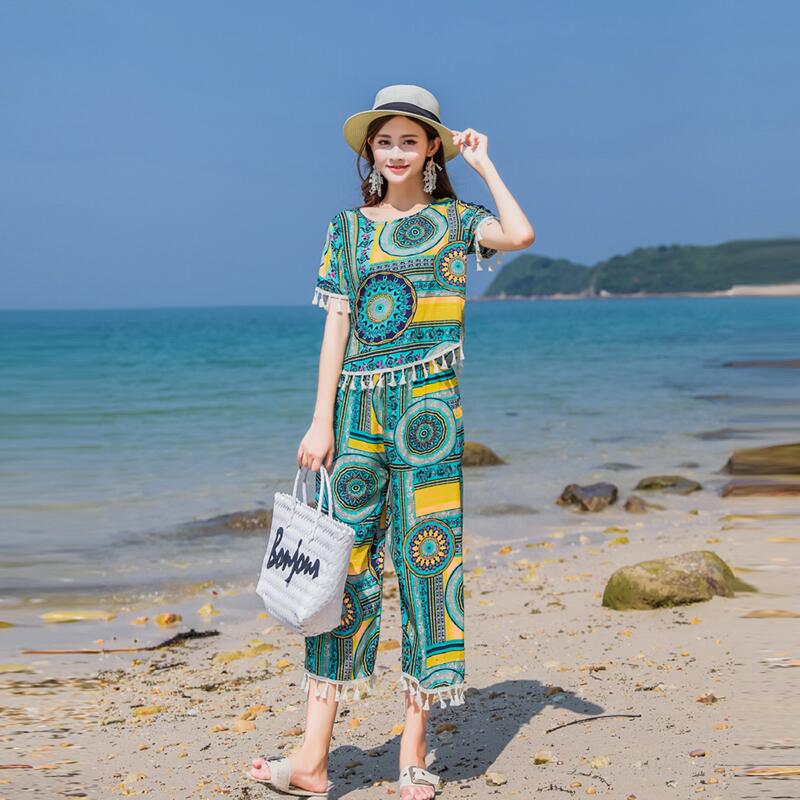 Two-piece beach outfit
It is the type of beach dress that takes you to the old days of beach outfits however it never gets out of fashion. The top here comes with sleeves, and it is tied up in the front while the bottom comes with different options. Sometimes there is a skirt while sometimes there are shorts. Whichever of these you select your comfort will be sure. It also is a perfect choice for sunbathing on the beach.
Which footwear should you get along with your beachwear?
Another thing that confuses most people regarding beachwear for beach vacations is what type of footwear they should keep. Well, there is one simple answer to it. If you are looking to spend more time on the beach, then the regular beach slippers will be the best option. You can select fancier ones if you want but the regular ones will work great.
Some things to consider while selecting beach footwear.
Sole must be comfortable.
It is better to select non-absorbent materials.
Sand must not get stuck anywhere in the footwear.
If you are open to some adventure, then getting sand and water-resistant beach shoes will be a decent choice. These shoes will protect your feet from rocks on the beach. Here I recommend BRUCEGAO's crocodile slippers to you, its slippers will be the perfect choice for you.
Conclusion
The beach vacations are all along living the best time of your life while doing the least activity. While you are relaxing on the beach, you need to stay in style while getting the most comfortable outfits. So, here we were sharing the best outfits for your beach vacation that you can wear this beach season. Make sure to get the right prints and colors to stand out and rock with your style.