Best Luxury Men's Dress Shoes Brands
A classy gentleman can always be defined through his dress and appearance and the most important thing in that appearance is his shoes. Just by looking at the shoes, you can tell a lot about someone.
Dress shoes are a lot different as compared to regular shoes like sneakers. While you can go with any of the options available, selecting the best dress shoes is important to put together an attire with a specific look.
These dress shoes bring a great sense of fashion to your looks, so it is important to get the right brand as well. There are many brands of luxury men's dress shoes, but only a few are perfect for you.
Luxury Dress Shoes Brands
When you go to buy men's dress shoes you will come across a lot of brands. While most of them will look like formal dress shoes, they won't bring the luxury that you need. Well, looks are not the only thing that you want from your shoes because the following factors also hold high importance:
The shape and style of a shoe
Comfort that the shoe brings for you
Value for money of the shoe
Brand image in the world and its history
Only by considering all of these factors can you get the best product for yourself. So, here we have picked the best brands that can provide you with luxury men's dress shoes.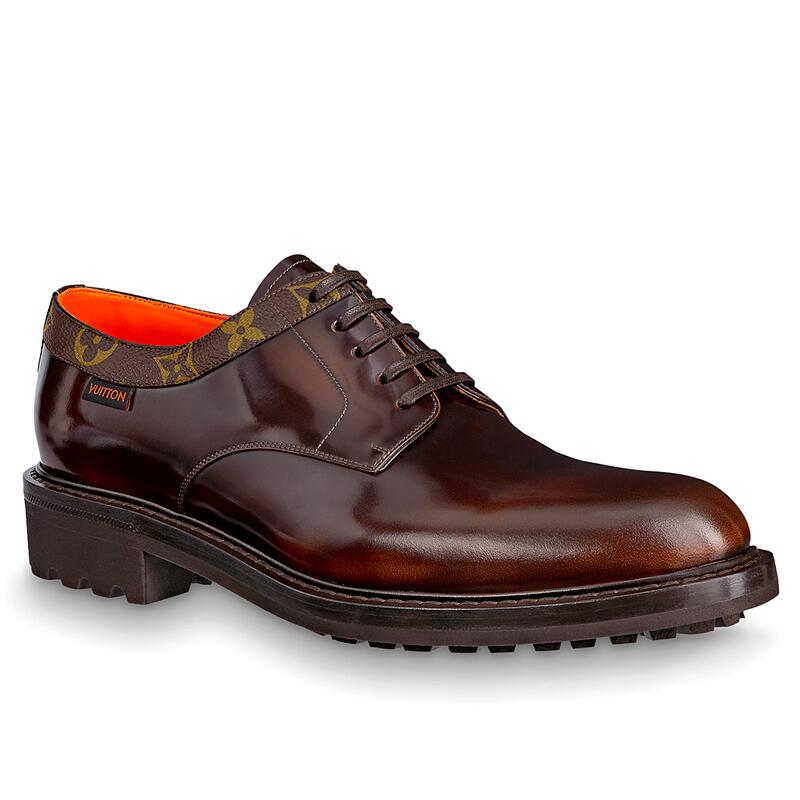 Louis Vuitton
The first one that we have on the list is the brand that has always been willing hearts with its new designs. Whether you go for the formal men's dress shoes or anything else the designs created here get international demand.
Getting the dress shoes from here means that you will let your shoes do all the talking along with walking for you. The amazing craftsmanship with personal excellence and passion sets the base for the best shoes in the world.
Whether you talk about the exterior looks for these shoes or the interior comfort of these shoes, they bring the best value every time because of their superior craftsmanship.
· Made-to-Order shoes
One of the best things about Louis Vuitton is that they also serve you in case you want some custom-made shoes tailored right for your feet. However, this service is exclusively available only in the selected stores.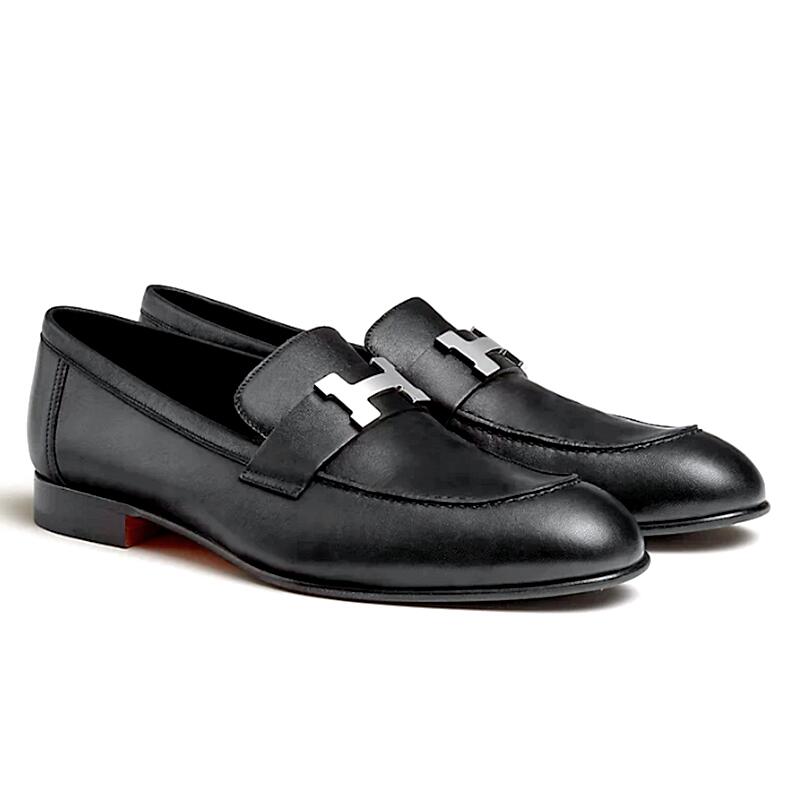 Hermes
Next up on the list is Hermes. Hermes is known for its luxury and premium products. Whether it is a partnership with some luxury car companies or providing the premium Watch Straps for Apple watch.
Hermes is a brand that is known for its luxurious leather products. Hermes is currently working on the latest design ideas that help in making this world a better place because they are using the best practices to eliminate as much waste as possible by optimizing the overall usage.
· Valuing the raw material in the right way
When you get dress shoes from Hermes you will see for yourself how they shape this precious raw material into something entirely new. It is all possible only because of the professional designers, planners, and house's craftsmen who bring out their best in the form of every shoe.
Hermes products come with a special feel and look that is carried out through both of the shoes. It happens because every piece of leather is examined and sorted carefully.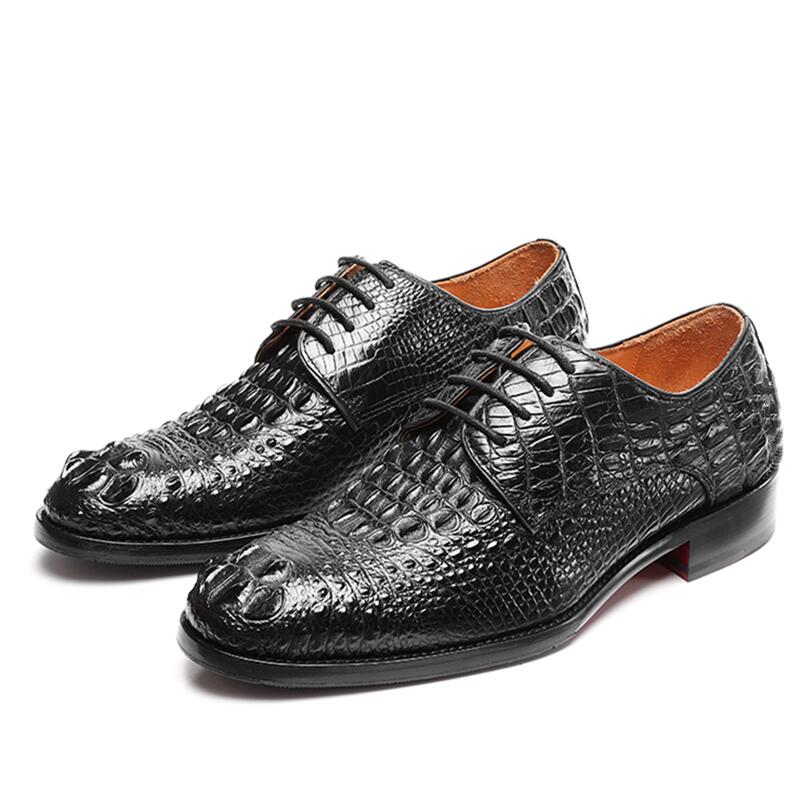 BRUCEGAO
If you are looking for something unique then there is no better choice than BRUCEGAO. It is the brand that instead of using cowhide leather uses premium alligator and crocodile skin. With all of the things kept natural each pair of shoes comes with a unique natural alligator skin making things extremely unique.
Moreover, the shine and color that these shoes come out with set you apart from all others.
· Style is not all you get
BRUCEGAO is not all about style only. They pay attention to a lot of other things in which comfort and durability stay on the top. To make these shoes comfortable all the time they come with an inner lining of cowhide leather making things very comfortable even for all-day wearing. The usage of natural materials also brings surety about long-lasting and durable shoes.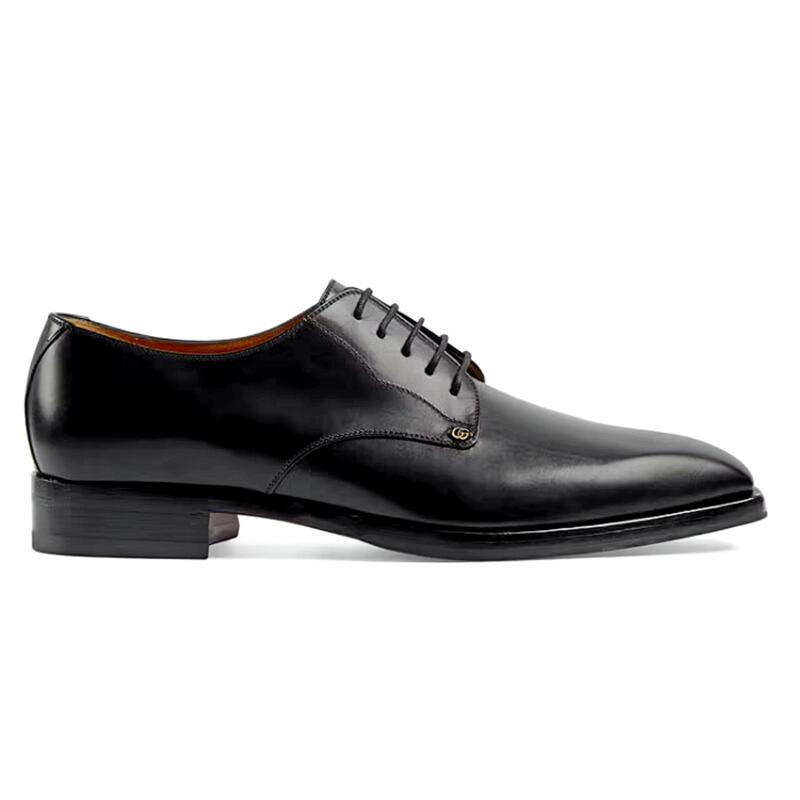 Gucci
Gucci is a brand that has been there just for over a century now. This Italian brand has become the fashion label in the whole world because of the amazingly attractive designs and quality. While Gucci is mostly known for casual fashion products, the formal men's dress shoes are second to none by any means.
· Premium outlook
Taking a look at a pair of men's dress shoes from Gucci you will note the Italian craftsmanship appearing right through them. It is all because of the attention to detail that these professionals provide in every pair of shoes that they make.
· Diversity in design
Instead of going all plane, the Gucci products usually follow a pattern through their design which is the identity of Gucci. It not only makes these shoes high-end but also defines the luxury that these shoes bring along.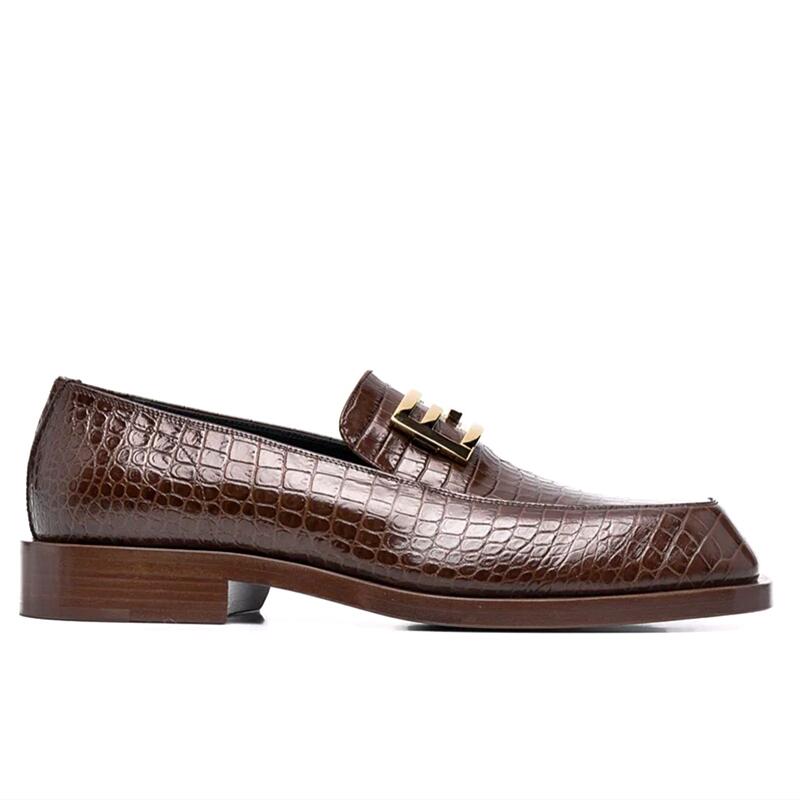 Fendi
Fendi is another brand that comes up with some expensive pairs of shoes for men including dress shoes. Each pair of these dress shoes is made to present the best quality of brand and the following are the ways Fendi carries its premium quality.
· Charm and creativity
An amazing thing about dress shoes at Fendi is their beauty. These shoes carry out the historical theme of art and blend that with the latest needs in a perfect manner. In this way, every shoe that you see at Fendi will have a charm and creativity attached to it making it unique as well.
· Professional shoemakers
The quality in any shoe comes from the hands of the craftsmen and at Fendi, some of the most professional and skilled craftsmen are working to produce shoes that are one of a kind. The level of skills and experience that these shoemakers have earned throughout the years is what makes it the brand that it is today.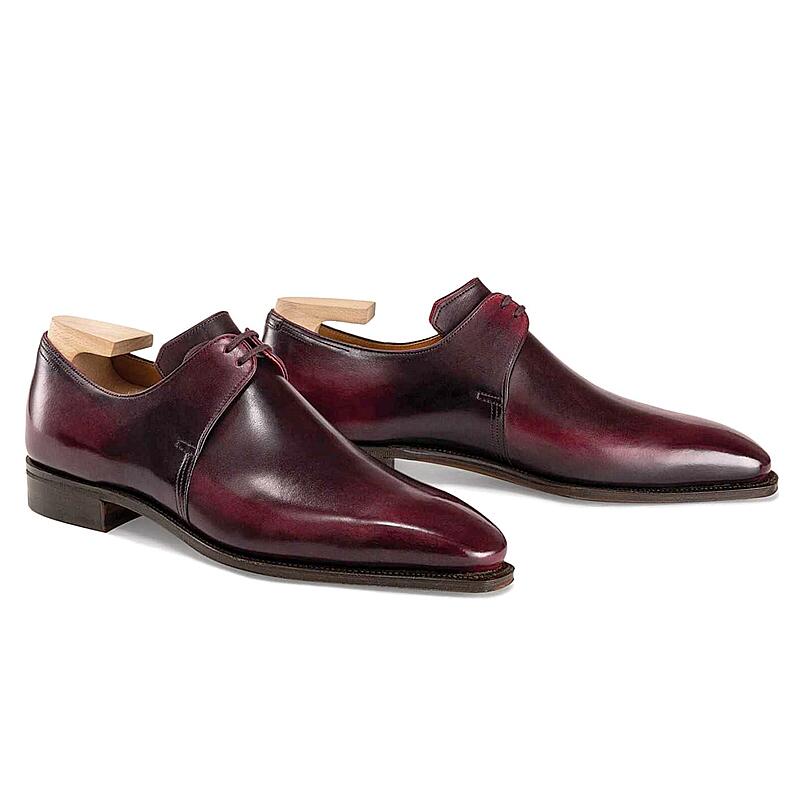 Corthay
Corthay is a modern-day shoe manufacturer brand that has a huge role in breaking the stereotype of usual shoe colors which were black and brown. Corthay makes the best use of the knowledge taken from the older shoemaker Compagnons.
In this way, it not only brings the best shoes in the world but also provides shoes made with different materials, different techniques, as well as different shapes. On top of everything, these shoes come in a range of different colors that you can select according to your needs.
· Let your shoes do all the talking for you
Wearing these shoes will surely be an attractive thing because of their unique looks and designs. The diversity in dress shoes from Corthay allows you to match a pair of shoes with all of your dresses making each of your dresses get a unique look. In this way, your shoes will be doing most of the talking for you because they will be attracting many eyes.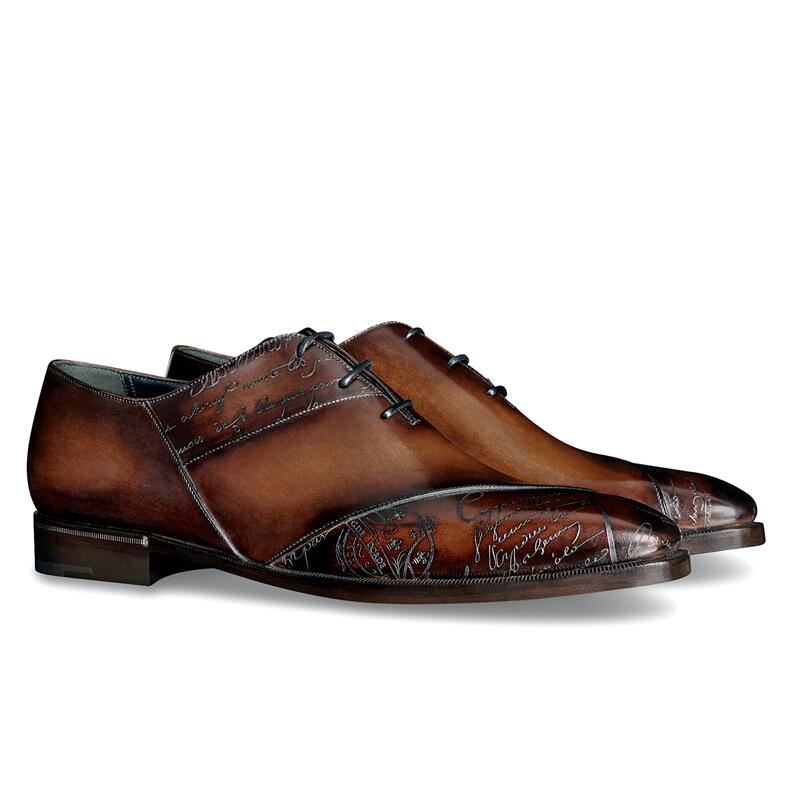 Berluti
Are you all in for the comfort of wearing the best shoes in the world? If yes, then you need to buy your Dress shoes from Berluti. This is the brand that brings the dress shoes for you which not only have an amazing impression for all the formal events but also are comfortable enough for all-day wearing.
· Made with the right materials and techniques
Selecting the right material is an important thing when you are making shoes along with the right craftsmanship. Berluti ensures the production of the best products with the craftsmanship that they have passed through their generations. Along with the superior craftsmanship, they only get the amazingly-fine leathers and materials bringing the best outlook to each of their products.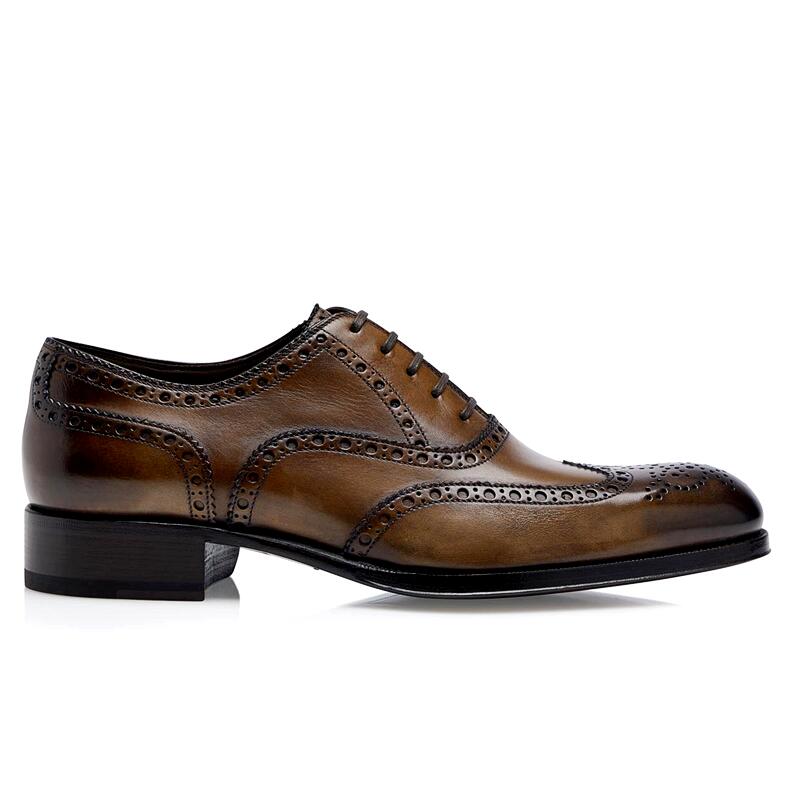 Tom Ford
While most of the top-rated brands have been there for almost a century. It is not the case with Tom Ford. It is a brand that is relatively new in the market of shoes, but it has gained a high position in the market competition because of its unique-looking formal dress shoes for men. Tom Ford brings the best quality as well as the best styles that makes people love its shoes.
· Get the change that you want
If you are done with the traditional and historical designs and themes for luxury dress shoes, then Tom Ford is the brand that you need to go with. While these shoes are some of the most luxurious shoes in the world. An amazing thing about buying them from different parts of the world is the complimentary shipping that you get.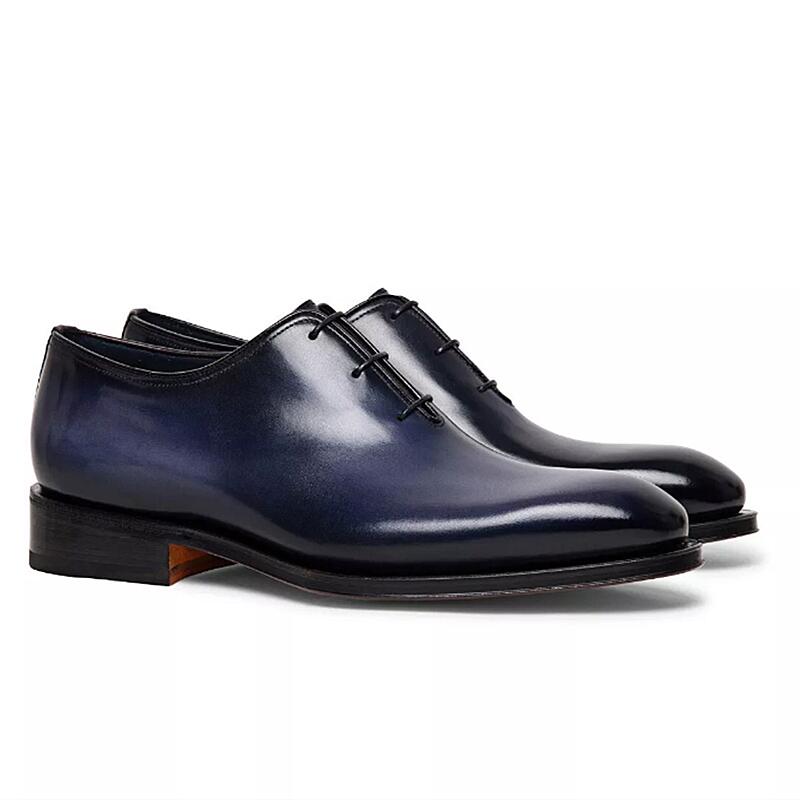 Santoni
Italian shoes are famous all over the world and there are a lot of Italian brands who have been there for almost a century now. Well. Santoni is the perfect example of the beauty of Italian shoes as well as the excellence and professional craftsmanship involved in making them.
· Backing things with historical values.
Santoni is the brand that instead of only going with the latest techniques and values still follows the core elements of historical knowledge. In this way, the crafting techniques bring explicit results when they are combined with modern-day techniques. This also makes the shoes stand out in the whole fashion world.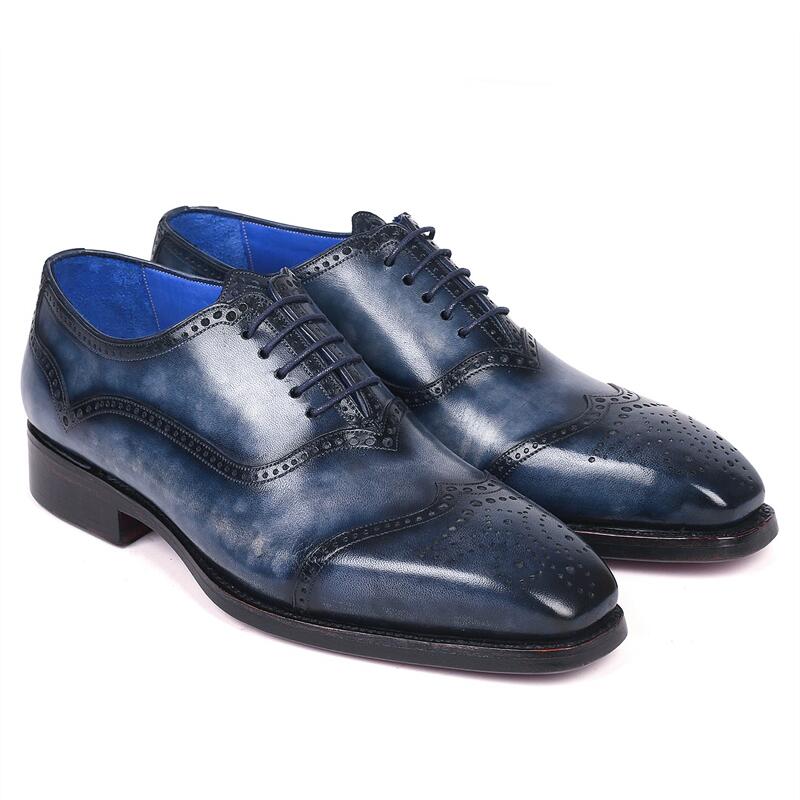 Paul Parkman
Handmade shoes are always known for their premium experience, feel, and looks Paul Parkman is the brand that brings the premium and luxury dress shoes for men which are all handmade ensuring the best experience.
· The right selection of the raw materials
One of the most important things about the shoes made here is that the process is given importance from the very first step. Raw materials hold high importance for the final look of shoes and the raw materials at Paul Parkman are carefully selected to meet the standards.
· Old School techniques
An amazing and rather unique thing about the shoes you can buy at Paul Parkman is that these shoes are rarely touched by any machines. These shoes are mostly handmade, so they are limited in quantity but high in quality. This exemplary footwear is one of a kind in this modern-day world.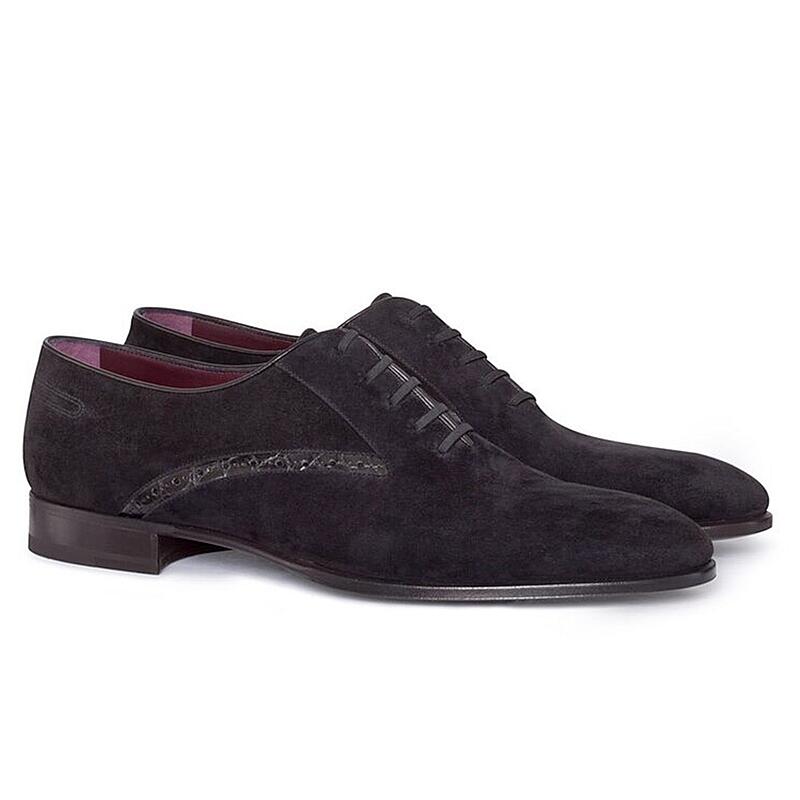 Stefano Ricci
Yet another Italian brand that you can get if you are all in for luxury and premium dress shoes. Stefano Ricci is the brand that holds high importance for the heritage and follows all the knowledge and findings from the past to bring out some of the best looking and feeling shoes in the world.
· Best quality and looks
These shoes are luxurious because of the quality as well as the creativity that they have in their DNA. Moreover, these shoes are birthed from the passion of shoemaking which makes them unique in several ways.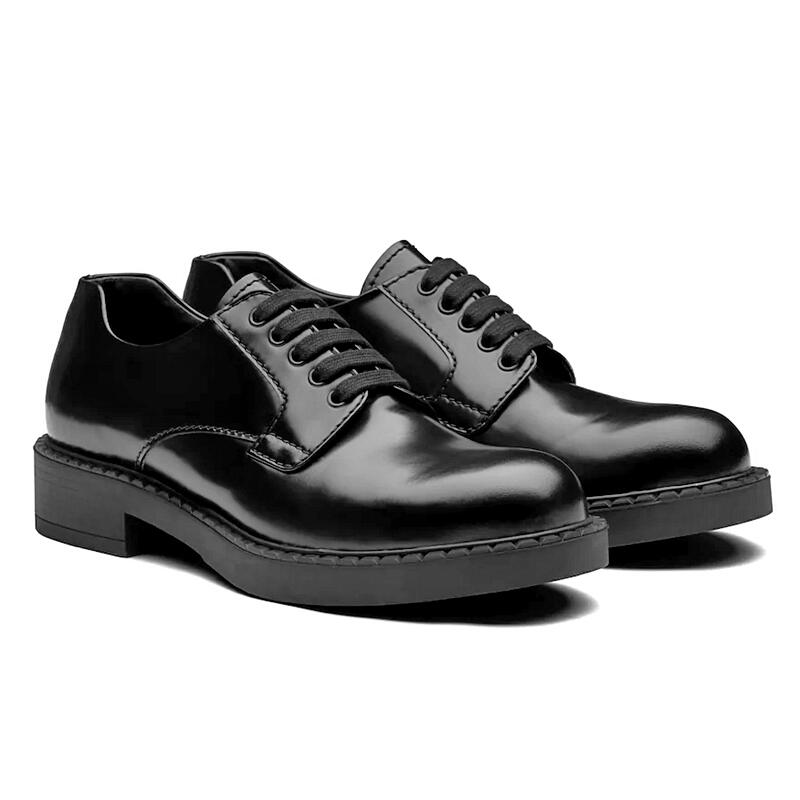 Prada
If you make a list of a brand that has a high impact on the fashion world then it will not go without Prada being in it. Prada has high importance in Italian fashion as well as fashion in the whole world.
· Diversity
Prada is a luxury shoe brand that brings diversity to its formal dress shoes. Whether you are looking to go with a minimalist look, or some eye-catching sharp shoes Prada will have all of that for you. On top of this diversity, the quality of these shoes ensures that you will get the best value of the money that you are putting in a pair of shoes.
Verdict
These are some of the best luxury shoe brands that will help to change your look and give a groomed yet classy appearance. We will highly recommend our readers to opt for luxury dress shoes because they look classy and help change your appearance without effort.
Also, shoes play an essential part in presenting yourself, and high-quality shoes can deliver comfort and a long-lasting experience! Yes, all these luxury shoes are highly durable, and you will love the look!
Luxury shoes are an excellent option for meetings, work, and even a formal dinner. You can alleviate your personality to another level with the right pair of luxury shoes, so what are you waiting for? Invest in the best luxury shoe brand and enjoy!