Best Comfortable & Stylish Men's Travel Shoes 2021
When it comes to travel, one of the most important things is your dress. In your entire dress, shoes are the most important, and these are often overlooked. People usually don't pay much attention to the importance of shoe type.
Thus, they have a hard time while traveling. When you are traveling you need not only be in style, but you need to be in the best of your comfort to enjoy your time in the best manner. However, finding a pair of shoes that helps you to stay in style while staying comfortable is somewhat difficult.
So, here we will be elaborating on some of the best shoes for men that you can use while traveling to maintain both your style and comfort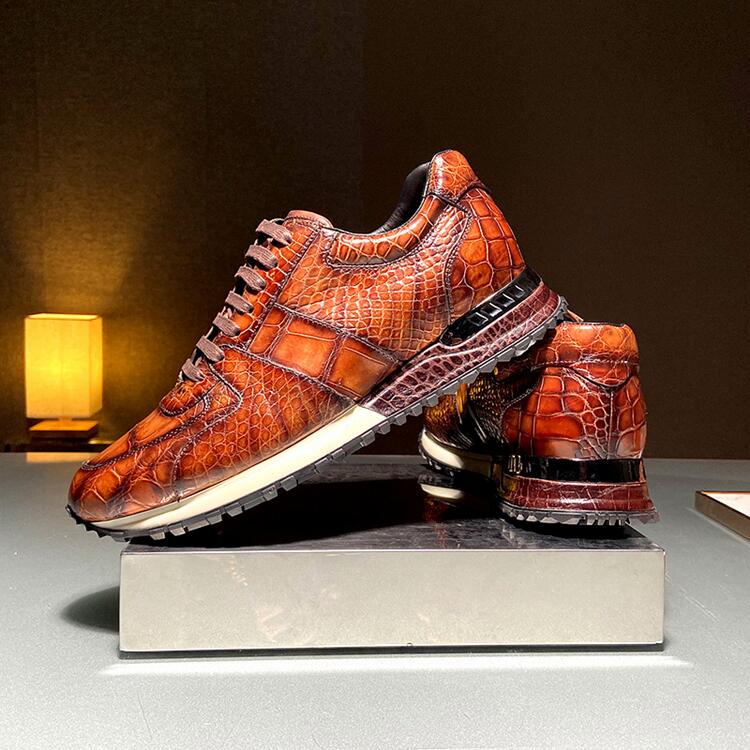 The best men's shoes for traveling that you can stay comfortable in while maintaining the style.
Getting the right type of shoes for yourself when you are traveling not only brings physical comfort for your feet but also brings peace of mind along with it. Not only this but it also brings confidence at your end as you are in the best style. So, if you are looking to travel in 2021 and want to stay in style while being comfortable then the following options can be the best choice for you.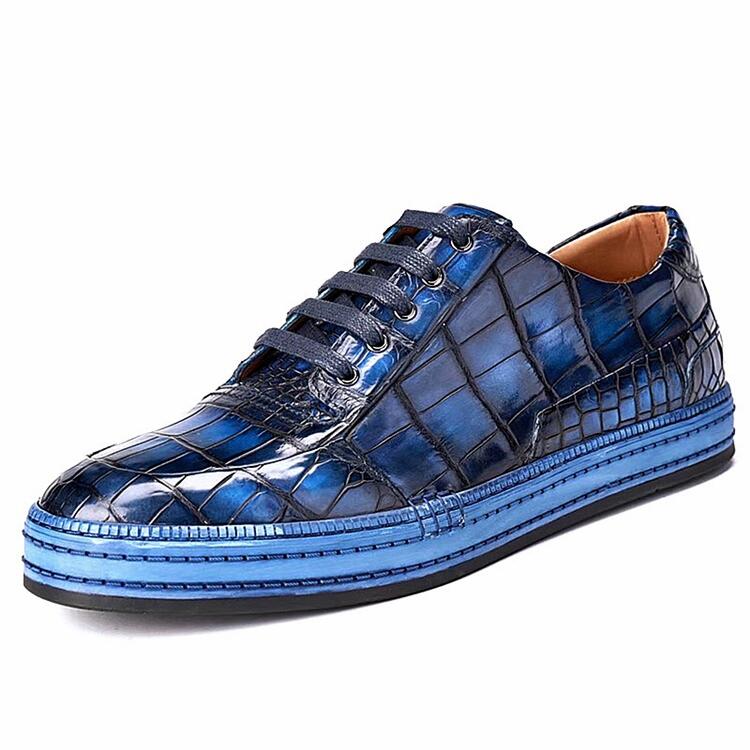 Premium Handcrafted Alligator Leather Lace-Up Sneakers
Most young men these days are habitual of wearing the usual sneakers and there are a lot of different brands that are currently making these shoes. However, when it comes to getting something unique and stylish then there are not a lot of choices.
On the other hand, these shoes make a perfect choice as a premium and unique shoe. The usual style of the shoe makes sure that you are comfortable while the external Alligator skin contraption of the shoe makes it different from others and makes you stand out in the crowd. Some of the most amazing features of this shoe are:
Available in different colors
Handcrafted shoes for the best fitting
A water-resistant sole makes it durable for different weather conditions.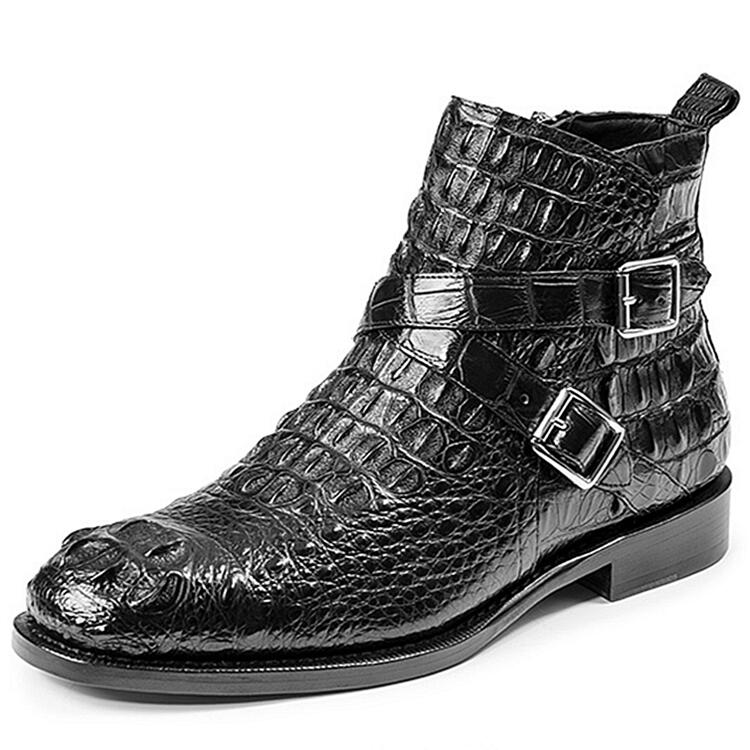 Crocodile Hornback Skin Buckle and Zipper Ankle Boots for Men
Are you traveling and need to look different and more stylish from everyone else? Well, these are the shoes that you can keep along for all your professional matters along with the night parties. The shoes are designed in a way to make you feel comfortable as the high ankle will keep a sturdy grip around your feet. It will keep you comfortable throughout the trip.
At the same time, the crocodile skin outer layer of this shoe will ensure that you are in the best of your style. Not only this but the buckles of this shoe will bring a lot more to your style. The shoe comes with a lot more features which are:
Zipper makes wearing and removal of shoes easier
Highly durable shoe tested
Italian cowhide lining keeps the feet comfortable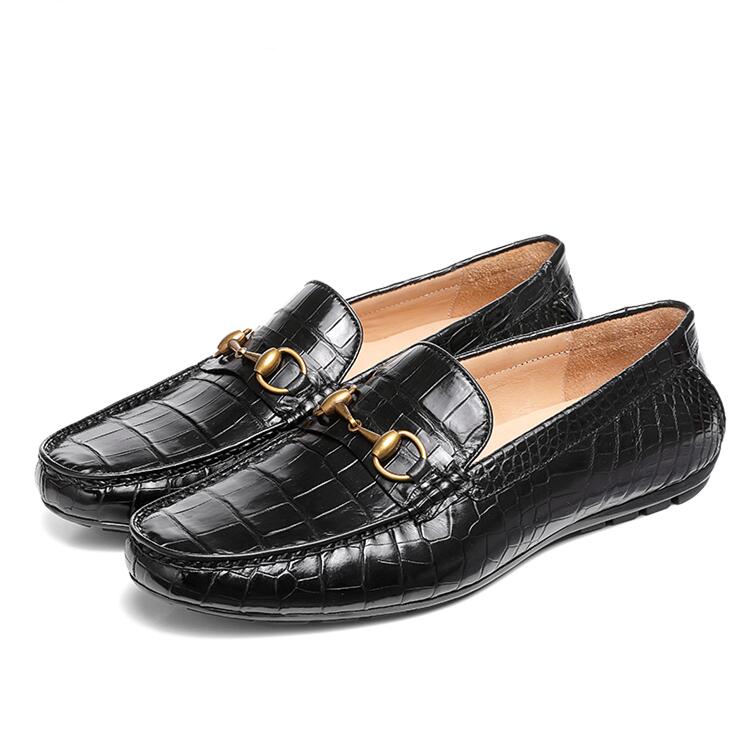 Alligator Penny Loafers Moccasin Slip-on Flats Boat Shoes Driving Shoes
Some men are looking to stay in the best of their style throughout the trip and these shoes are exactly made for it. If you are traveling somewhere warm, then these shoes will be a perfect match with your premium bottom wear. These are not only very stylish, but they are very easy to wear and remove because of their style.
The main highlight of these shoes is the boat style that makes them very easy and simple to slip into your feet in these shoes. It also keeps the shoes very comfortable to wear for a long time and removes them as well. There is no lace or zipper on these shoes, but the strap on the front makes them maintain the best style. Some of its features include the following:
The outer sole is made with rubber for better grip.
Available in different color options.
Made with 100% genuine alligator leather.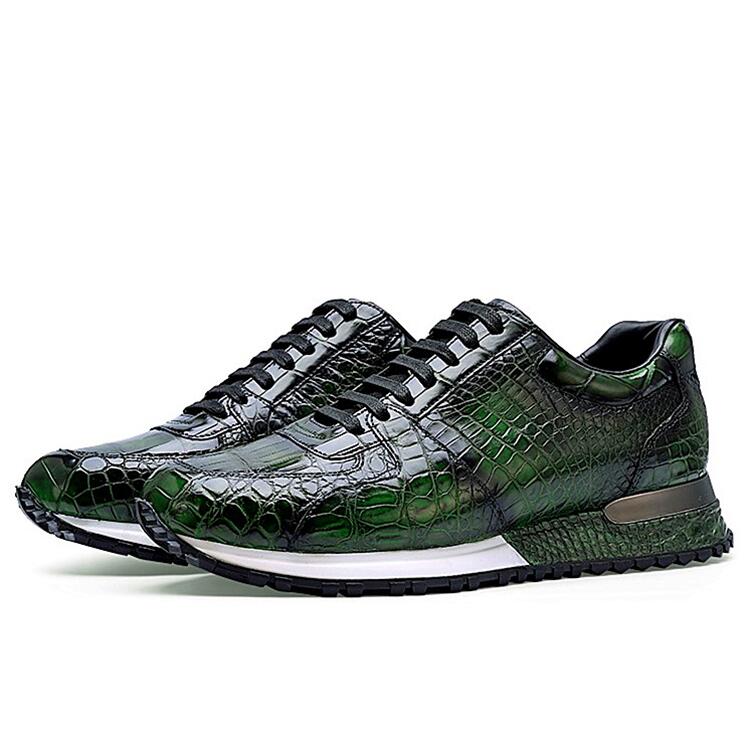 Alligator Sneakers Walking Shoes for Men
If comfort is your top priority, then these shoes are the best choice for you. These will not only provide you with maximum comfort but will also ensure that you maintain a unique style while wearing them.
These shoes are exactly crafted like the other lace-up sneakers to ensure the maximum comfort of the wearer with soft sides and soles. However, the exterior of the shoes speaks for itself as it has a very eye-catching style. Some of the most amazing features of this shoe are:
Several color options are available
Soft breathable footbed for the best feeling
High-bounce MD sole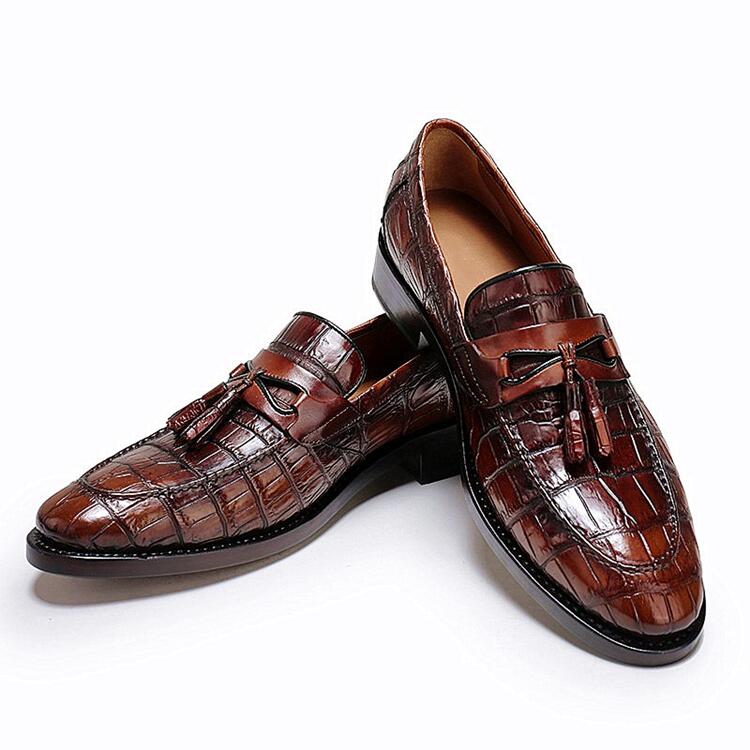 Men's Alligator Tassel Loafers Slip-On Shoes
The last shoe here on our traveling list is the one that you can select if you are looking to attend some formal events during the trip. So, while you need to look classy, these shoes will provide you with all you need along with maintaining the best comfort for your feet.
As there is no need for any lace on the shoes there is a Tassel on the front of these shoes to upscale the style of these shoes. Moreover, the shoes are packed with a lot of features out of which some are:
These shoes are tested for high durability
The outer sole of the shoe is a combination of rubber and cowhide to bring the most comfort
Alligator skin makes them premium and unique
Final Thoughts
Although most people think that shoes are only for providing comfort and walking support to the feet, they are a lot more than just that. Shoes are a symbol of superiority in men and one of the most important parts of a man's dress is his shoes.
So, when you are traveling, and you are looking to leave behind an amazing impression then you must be wearing some good shoes that enhance your style. Here we were discussing some of the shoe choices that you can buy for traveling in 2021. These options can make the best choice for you as they maintain the best comfort for you while keeping you in the best style.